Authored by Stephen Katte via The Epoch Times (emphasis ours),
A new legal immigration pathway for immigrants from Ecuador has been implemented by the Biden Administration to help slow the influx of illegal immigrants trekking to enter the United States at its Mexico border.
According to the Department of Homeland Security (DHS), Family Reunification Parole (FRP) allows U.S-based Ecuadorians to sponsor immediate family members abroad to come into the country legally.
Secretary of Homeland Security Alejandro Mayorkas said the FRP process will open up new pathways for legal immigration, while also hopefully reducing the number of people making the dangerous journey from Ecuador using people smugglers.
"Establishing this process for certain Ecuadorian nationals will ensure more families can access lawful pathways rather than placing themselves at the mercy of smugglers to make the dangerous journey," he said.
"Those who do not avail themselves of family reunification parole or other lawful, safe, and orderly pathways, and attempt to enter the United States unlawfully will continue to face tough consequences," he added.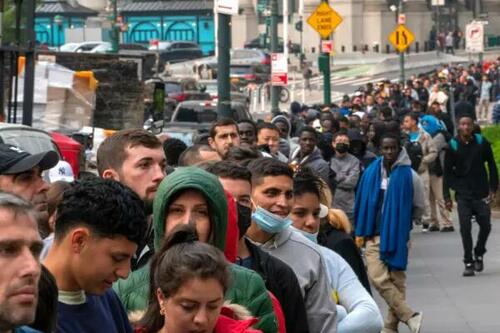 To qualify, Ecuadorians must have a family member who is already a citizen or permanent resident to sponsor them for an immigrant visa. If approved, officials will invite the applicant to enter the United States under the humanitarian parole authority without waiting for a visa.
Under the new FRP process, qualifying applicants must be outside the United States at the time of application and go through all the usual screening, vetting, and medical requirements. Anyone who has already received an immigrant visa is not eligible.
As part of the FRP, migrants can remain in the United States for up to three years, apply for work permits while they wait for an immigrant visa, and then apply to become a lawful permanent resident.
The process is being touted as much faster than the family-based visa system, which is nearly permanently backlogged and capped at a specific number. The FRP already includes eligible nationals from Cuba, Haiti, Colombia, El Salvador, Guatemala, and Honduras.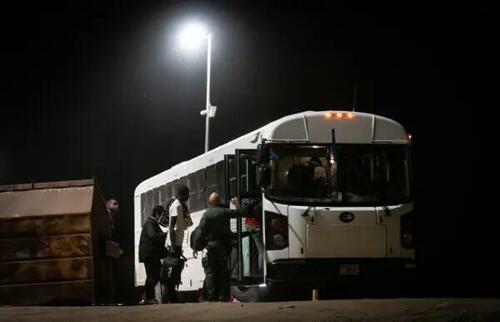 Illegal entry into America is classed as a federal crime and can attract penalties such as deportation, and bans on re-entry into the country.
Chaos in Ecuador Driving Up Emigrant Numbers
Ecuador has previously been in the midst of its own immigration crisis, as millions fled socialist Venezuela to escape hyperinflation and extreme poverty in the once wealthy nation. In recent years, Ecuadorians have also been fleeing their country in huge numbers due to a struggling economy and a massive uptick in violent crimes from drug cartels and street gangs.
In July, Ecuador's President Guillermo Lasso was forced to declare a state of emergency and night curfews in three coastal provinces after a wave of violence swept through the country, leaving at least eight dead.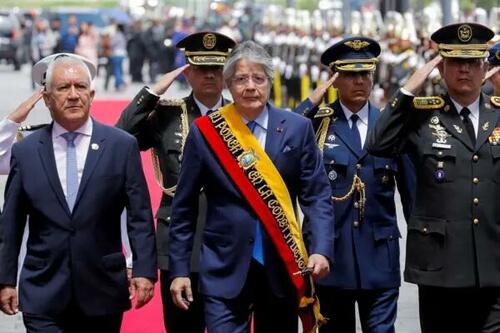 Ecuadorian presidential candidate Fernando Villavicencio was also gunned down Aug. 9 while leaving a political rally. The six men accused of the crime were killed in prison while awaiting the results of the investigation into the crime.
The State Department has advised Americans not to visit certain areas of the country due to heightened risks of kidnapping, assault, and murder.
The ongoing chaos has seen record numbers of Ecuadorians attempt to flee to safer countries. Federal data shows that Border Patrol reportedly apprehended nearly 99,000 Ecuadorians who entered the United States without authorization in the last 12 months.
Loading…