Authored by Paul Holden via Racket News,
Over the weekend, the United Kingdom's paper of record, the Sunday Times, reported on how an influential organization called "Labour Together" failed to declare its funding, as required by law. The Times exclusive, "The secretive guru who plotted Keir Starmer's path to power with undeclared cash," has significance in the U.K. primarily because "Labour Together" is the organization that created and incubated the leadership campaign of Sir Keir Starmer, a favorite to oust current PM Rishi Sunak and become Britain's next Prime Minister. The Times said he "appears destined for Downing Street."
But that's only part of the story.
Previously unseen documents in the collection are presented here as a complement to the Times investigation based on the same cache of documents. They shed new light on the creation of the Center for Countering Digital Hate (CCDH), the mysterious and influential non-profit accused in a recent lawsuit filed by X of producing bogus research reports about hate speech and disinformation on social media.
In this series, the controversial and problematic history of CCDH is revealed for the first time. This includes details of how CCDH was created discreetly by Labour Together, a small but influential group connected to Britain's Labour Party, analogous to the Democratic Party in the U.S.
The primary mover behind the creation of CCDH is Imran Ahmed, described as the "Founder CEO" of the organization. He appears regularly on US media to discuss issues related to misinformation and "identity-based hate."  His current LinkedIn describes him as an "authority on social and psychological malignancies on social media, such as identity-based hate, extremism, disinformation, and conspiracy theories."
However, these new documents show the concerning role that Ahmed played while working for the Labour Party, seeding news stories of dubious accuracy.
CCDH has grown into an organization with worldwide influence, frequently quoted in relentless, uncompromising campaigns to have figures removed from the Internet. Its most famous work in the States likely involves the so-called "Disinformation Dozen," including Robert F. Kennedy, Jr. The CCDH was sued by X, formerly Twitter, for "a series of unlawful acts" designed to impact its advertising by "falsely" claiming "it had statistical support showing the platform is overwhelmed with harmful content." The Washington Post described this suit (emphasis ours):
X also alleged, without offering evidence for its claims, that the CCDH operations were "activist organizations masquerading as research agencies, funded and supported by unknown organizations, individuals and potentially even foreign governments with ties to legacy media companies."
The information below, developed independently of X, fills in some blanks about the CCDH. This is an "anti-disinformation" group, often called an "anti-hate" group by American media organizations, that rose to prominence as an activist arm of the centrist, anti-Corbynite wing of Britain's Labour Party.
It didn't always play fair.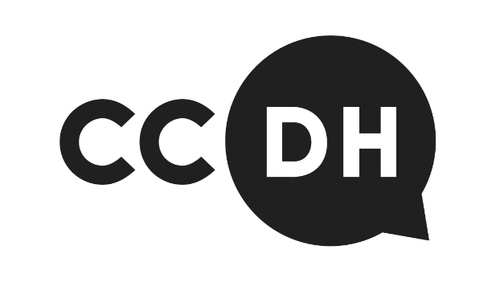 CCDH grew from a little-known startup into one of the most influential organizations in the "anti-disinformation" space on both sides of the Atlantic in little more than three years.
In the US, its work has been cited by the Biden administration as evidence of the failures of social media companies to curb the spread of Covid misinformation. When X announced its lawsuit against CCDH, U.S. House members Sean Casten, Lori Trahan and Twitter Files star Adam Schiff wrote to X "demanding answers" on its "attempts to threaten and intimidate independent research organizations that study harm on social media."
In the UK, CCDH is at the forefront of driving and influencing a new legislative framework that envisages substantially increasing the levels of state intervention in controlling speech. It also boasts a range of influential figures, including a current Conservative Party MP, on its board.
"Our mission is to protect human rights and civil liberties online," CCDH explains on its website. Those liberties, it says, are threatened because social media companies "erode basic rights and civil liberties by enabling the spread of online hate and disinformation." It achieves this by conducting "innovative research, public campaigns and advocacy" aimed at influencing policy and legislation.
X, however, has claimed that CCDH is actually a threat to the very civil liberties it claims to protect. CCDH, in this version, is acting to "prevent the public's access to free expression." X has accused CCDH of using "flawed methodologies to advance incorrect, misleading narratives," which it then uses to "censor viewpoints that CCDH disagrees with and reveal CCDH's goal of leaving on the platforms only viewpoints that CCDH supports."
While X's suit has been dismissed as groundless in U.S. media, a way of "suing its way out of accountability" or suing a "nonprofit that fights hate speech," few stateside reporters have really looked into its claims.
According to a now-defunct personal blog he ran in 2010 and 2011, Imran Ahmed was born and raised in Manchester as one of seven children of Pashtun parents. Following his education at a Manchester Grammar School on scholarship, Ahmed received a grant to study medicine in London. Six months later, Ahmed gave up his medical degree and started working for a UK "financial institution," later confirmed to be Merrill Lynch. In 1999, Ahmed left banking for a job in which he would "shadow" MPs, learning the nitty-gritty of British politics. Ahmed shadowed Simon Hughes, the Liberal Democratic MP and later President of the Party between 2005 and 2010.
Around 2010, Ahmed approached the Labour MP Andy Slaughter, the parliamentary representative for Hammersmith, in west London. Ahmed offered to work for Slaughter for free, assuming the role of Slaughter's Head of Communications and Policy during Slaughter's successful run in the 2010 General Election. He was appointed to Slaughter's staff full-time thereafter, launching his Labour Party career.
Tory bloggers soon noted Ahmed was not particularly judicious about his tweeting style. In June 2011, for example, Ahmed tweeted "fun watching 'Labour' pols laud Blair today cos he won elections. Like watching a cat lick its asshole. Disgusting, but keeps em busy, eh."
Subscribers to Racket News can read the rest here…
Loading…