China's retaliatory restriction on graphite exports will have a disproportionate impact on foreign makers of electric vehicle battery components which haven't shifted to using as much synthetic material as Chinese manufacturers, according to Reuters, citing industry insiders.
As we noted last week, the move by China – the world's largest producer and supplier of graphite – was clear retaliation against the west for ratcheting up sanctions on chip exports.
As of December 1, exporters of high-purity, high-hardness, and high-intensity synthetic graphite material, as well as exporters of natural flake graphite and its products, will have to apply for permits to ship those products out of China.
Some Chinese manufacturers say they expect the rules to have a minimal impact, as most EV batteries they make use a grade of synthetic material which are unaffected by the curbs.
China dominates the global EV battery supply chain including production of graphite – the single largest component. Graphite companies in the country process both the natural material mined domestically and overseas, as well as synthetic forms.

Japan, South Korea and the United States are top buyers of both natural and synthetic Chinese graphite, and analysts warned the new measures could slow or reduce graphite supplies needed by companies there to produce anodes – the negative electrodes of EV batteries. -Reuters
Companies like Qingdao Haida, a significant player in the graphite arena, are already foreseeing logistical challenges, awaiting directives from China's Ministry of Commerce.
China's strategy isn't unprecedented. The country has previously throttled international shipments by imposing export permits on critical elements like gallium and germanium, impacting global chip manufacturing. Sources insinuate a defense angle to the graphite restriction, given the material's utility in military applications.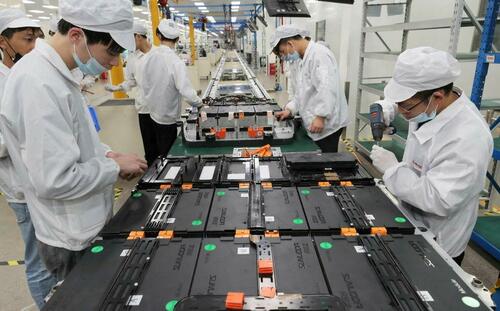 And while Chinese companies with international footprints are displaying minimal concern, foreign manufacturers have lagged in adopting synthetic graphite, largely due to its environmental footprint and cost considerations. This delay makes them susceptible to the recent Chinese constraints, threatening their operational stability.
An employee at Qingdao Haida, a major Chinese graphite processor, who declined to be named as they was not authorised to speak on behalf of the company, told Reuters that the company's products include spherical graphite, which is used in lithium ion battery anodes and is covered by the new rules and is exported to South Korea and Japan.

"We haven't got any instructions from MOFCOM (China's Ministry of Commerce) on how to apply for export permits but it will definitely make the exporting process more inconvenient," the person said.
Even as foreign firms like Volkswagen-backed battery maker Gotion High Tech and Ningbo Shanshan downplay the impact of the restrictions, given their product specifications and overseas manufacturing plans, the situation for global companies relying on natural graphite is in stark contrast. Companies like Hitachi Chemical and POSCO are potentially in the crosshairs, with key industry players scrambling to assess the full spectrum of implications.
Interestingly, the unfolding scenario is prompting entities like Tesla supplier Syrah Resources and India's Epsilon Advanced Materials to recalibrate their strategies, focusing on diversifying supply chains and emphasizing local production of synthetic graphite.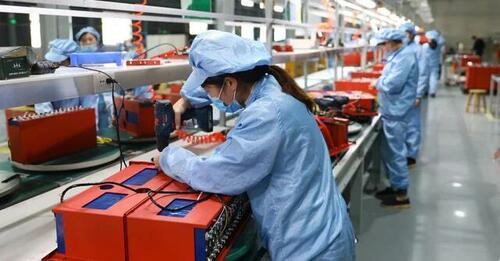 According to EAM CEO Sunit Kapur, "We believe that limiting the amount of graphite exported from China – and likely the price increase for graphite that it will create – exacerbates the challenges (and) exemplifies the need to develop synthetic graphite for the U.S. locally."
Loading…