On Monday the US Supreme Court returns for a new term, where they'll have a laundry list of cases on their plate from the conservative 5th Circuit Court of Appeals, whose jurisdiction includes Louisiana, Mississippi and Texas.
The 5th Circuit, populated with a majority of judges appointed by Republicans, six by former President Donald Trump, has established itself as a stalwart bastion of conservatism, propelling several high-profile cases to the Supreme Court's docket. This encompassing wave includes cases dissecting federal regulatory power, the second amendment, regulation of social media, and possibly even revisiting the issue of abortion, Bloomberg reports.
The justices have already announced they will take up a 5th Circuit decision that declared the Consumer Financial Protection Bureau's funding system unconstitutional, another that rejected the Securities and Exchange Commission's use of in-house judges and a third that said people subject to a domestic violence restraining order retain a constitutional right to carry a gun. In the coming weeks, the high court may also agree to review 5th Circuit rulings letting Texas regulate content moderation decisions by social media companies, limiting access to a commonly used abortion pill and tossing out the federal ban on bump stocks, the devices that convert semiautomatic rifles into machine guns.
5th Circuit Trump-appointed Judges such as James Ho, Cory Wilson, and Stuart Kyle Duncan, are all notoriously conservative, and their decisions that have sparked significant debates – such as the upholding of a Texas law permitting private enforcement of a six-week abortion ban and the repeated blockage of Democratic immigration initiatives.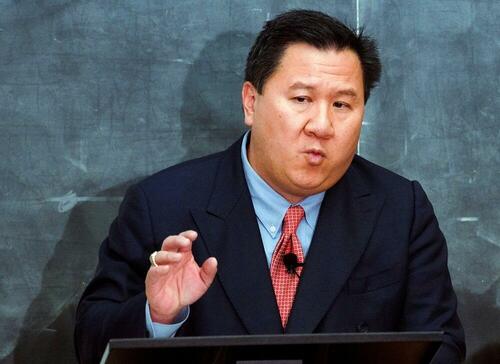 Ho, for example, has called abortion a "moral tragedy," and has written that "if there is too much money in politics, it's because there's too much government."
In 2019, the 5th Circuit struck down a key provision of Obama's Affordable Care Act, which was later rejected by the pre-Trump Supreme Court.
That said, even the newly 'conservatized' (for various values) US Supreme Court has also rejected several 5th Circuit positions – more recently partially rejecting their positions in seven of nine cases, including over President Joe Biden's deportation policies and a Native American adoption law.
Notable upcoming challenges will include a case which tests the limits of the Supreme Court's 2022 Bruen v. New York decision, which held that the Second Amendment requires any restrictions to have a "historical analogue" which fit within America's tradition of firearms regulation – something the 5th Circuit's Judge Cory Wilson said the government hadn't successfully proven in the case of people bound by domestic violence restraining orders.
The ruling tossed out a criminal charge against Zackey Rahimi, who prosecutors say participated in five shootings and threatened another woman with a gun, all after a judge had imposed a restraining order to protect a former girlfriend Rahimi had attacked and threatened to shoot. Even some conservatives question whether the Supreme Court will go so far as to back Rahimi's right to own a gun, saying his violent history could give the Biden administration an edge. "If the government could have picked a case to be the first post-Bruen case, I think they would have picked this case and this statute," says Hashim Mooppan, a Washington appellate lawyer who worked in the Justice Department under Trump. He predicts a government victory, though likely on narrow grounds.

Others hold that the 5th Circuit is simply doing what the Supreme Court instructed lower court judges to do when it ruled that gun regulations need to be rooted in history. "The 5th Circuit is showing the Supreme Court what it may very well have wrought in Bruen," says Tara Leigh Grove, a professor who teaches constitutional law at the University of Texas. "It's an extremely concerning implication of Bruen. But I don't think it's an unfair application of what the Supreme Court gave the lower courts in Bruen." -Bloomberg
The Supremes will also contend with federal regulation, such as the CFPB, which Wilson opined was in violation of the constitutional clause requiring congressional appropriation for government spending – the first such ruling from an appeals court that has invoked the appropriations clause as a restriction for funding an agency vs. simply arguing against executive branch overreach.
"Some of the 5th Circuit's decisions that will be reviewed this term may well be affirmed," said  Irv Gornstein, executive director of the Supreme Court Institute at Georgetown Law Center. "Not every one of them was delivered from Crazytown. But it would be shocking if at least some of those decisions are not reversed."
Loading…