While the dollar is relatively flat overnight, both gold and crude are soaring (and bonds bid) as fears of what lies ahead this weekend in Israel and Palestine spark risk-off around the world.
The dollar has gone nowhere since reaching last Friday's pre-payrolls level…
The Israel-Hamas war hasn't had any direct effect on global oil supplies and flows so far, but traders are wary that the conflict could disrupt transportation through vital chokepoints or lead to tougher restrictions on Iranian exports. Additionally, the US tightened sanctions on Russian crude exports, which exacerbated concerns about supplies…
And gold has done nothing but rise since the Hamas attack in Israel…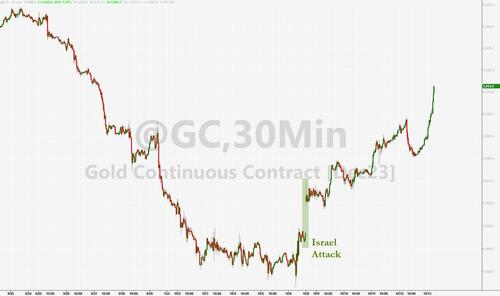 Spot gold now back above $1900 and bonds are bid again, retracing much of yesterday's CPI spike…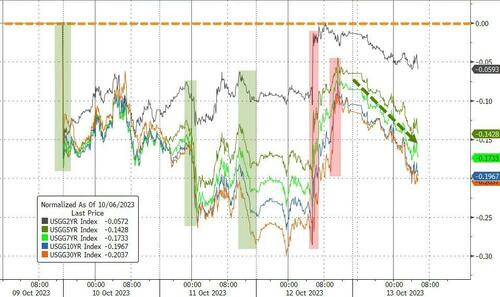 Equities are unsure for now – knowing lower yields = good for tech, BUT not if yields are lower for the 'wrong' reason.
Loading…