On Wednesday, an Obama-appointed federal judge sentenced a man named Douglass Mackey to seven months in jail for posting a meme in 2016 that directed people to vote for then-candidate Hillary Clinton via text message.
In March, a Brooklyn jury found Mackey guilty on charges alleging that he conspired to deprive individuals of their right to vote when he posted this meme under the alias "@TheRickyVaughn," which had more than 58,000 followers at the time.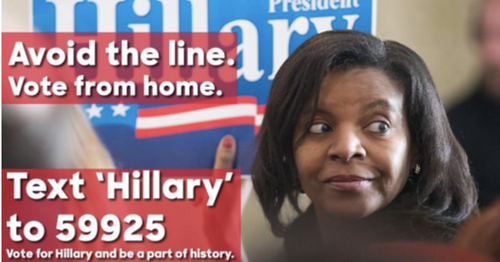 Mackey will miss the birth of his first child for the same exact thing this woman did…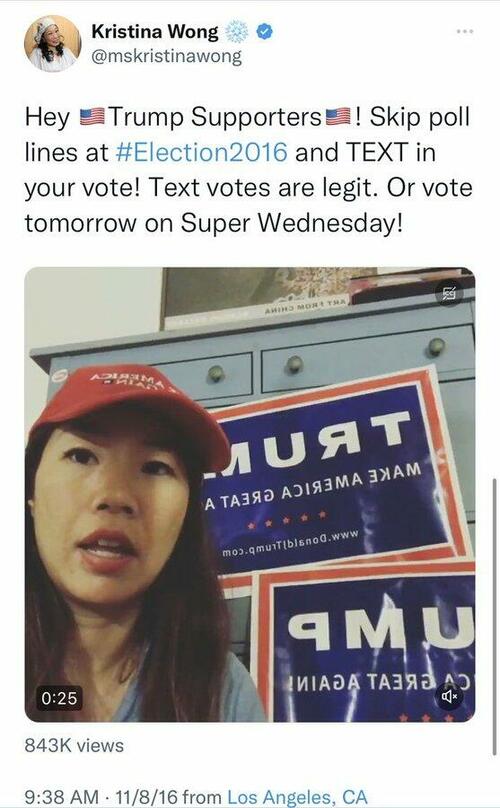 Mackey's legal defense pleaded for the judge in the case not to send him to jail, claiming in a sentencing memorandum that he's a new man, and that his days as an internet troll are over.
"Three years before the government arrested Douglass Mackey for the charge in this case, he moved to Florida to check himself into an intensive inpatient course of psychotherapy followed by outpatient psychotherapy," Mackey said last month, according to Headline USA. "The Douglass Mackey who stands before the Court for sentencing is not Ricky Vaughn of seven years ago, but a role model to friends he met in therapy, a brother in faith in his Church, and a devoted husband to his wife, who is expected to give birth to the couple's first child in November."
While Mackey has appealed his conviction, his lawyer, Andrew Frisch, says that the case "presents an unusual array of compelling appellate issues. I am optimistic that the conviction will be vacated."
Reactions on the right to Mackey's conviction were mostly outrage over Biden's 'weaponized' DOJ going after another conservative. "X" owner Elon Musk said that what he did "had no material impact on the election," in comparison to those behind the suppression of Hunter Biden's laptop, which "*did* have a material impact on the election."
That had no material impact on the election.

What prison sentences were given out to those who suppressed the Hunter Biden laptop information? That *did* have a material impact on the election.

— Elon Musk (@elonmusk) October 18, 2023
No need to tell you with your new three-letter agency friends digging into you but the DOJ has been completely weaponized against the American people.

Bolsheviks.

— Ashley St. Clair (@stclairashley) October 18, 2023
This meme got Kristina wong zero months in jail pic.twitter.com/fviz0iG4jx

— Gregg Re (@gregg_re) October 18, 2023
Speaking of material impacts…
Russiagate had a material impact on the election with a large number of people still believing in collusion. But we are learning now that the Clinton-connected Alfa Bank researchers also had a significant role in attribution for the DNC hack…

Still needs an investigation.

— Undead FOIA 3.0 (@UndeadFoia) October 18, 2023
Loading…