Vice President Kamala Harris' stepdaughter, Ella Emhoff, has begun publicly raising money for Gaza – promoting a fundraiser on her personal Instagram account "supporting urgent relief for Gaza's children" which is now absent from her profile.
The promotion asks her 315,000 Instagram followers to support the Palestinian cause, without mentioning that her stepmother's administration wants to send billions to Israel as part of a $100 billion package.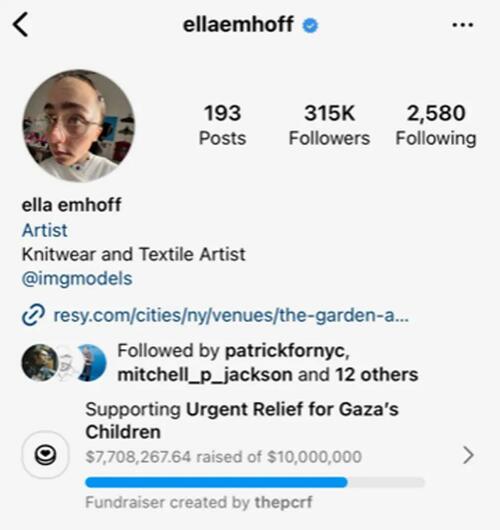 The fundraiser, which has netted more than $7.8 million so far, is being operated by the Palestinian Children's Relief Fund, a nonprofit based in Kent, Ohio, which raked in more than $21 million in 2021, according to ProPublica.

It's unclear how much, if anything, Ella Emhoff has personally donated to the cause. –NY Post
"It's of tremendous concern and I find it abhorrent," Rep. Jeff VanDrew (R-NJ), a member of the House Homeland Security Committee told the outlet. "To be honest with you, I am kind of stunned by it. It's disturbing to the maximum degree."
VanDrew said it was almost certain that Hamas would be able to siphon any humanitarian cash that went to Gaza.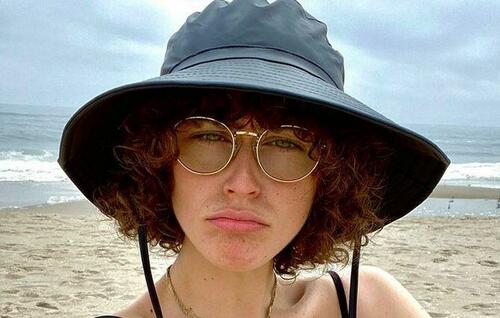 Despite her father being Jewish, Ella's rep told The Forward in 2021 that "Ella is not Jewish."
"It's not something she grew up with. Ella truly has no qualms with the faith, but she does not want to speak on behalf of Judaism, as she does not celebrate herself."
Emhoff — whose biological mom is film producer Kerstin Emhoff — has styled herself as a model and making boobs-out appearances at New York Fashion Week.

She is close with her stepmother, who congratulated her in an X posting after Emhoff's graduation from Parsons in 2021.

"Keep dreaming with ambition and there is nothing you cannot achieve," Harris wrote. -NY Post
We wonder if Ella was perhaps protesting outside the White House on Saturday? Maybe she wore this: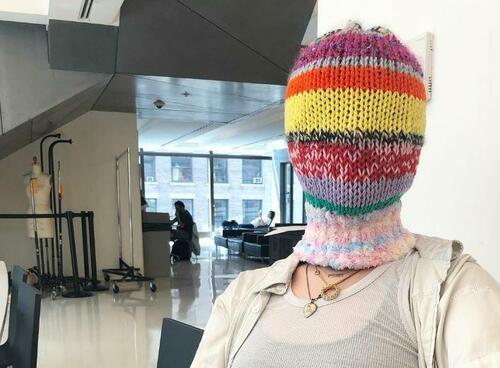 Loading…