Hunter Biden on Tuesday entered a plea of not guilty to federal charges related to lying on the form he submitted when he bought a pistol in 2018 and to being an illegal drug user in possession of a firearm.
In a heartwarming twist for those who treasure the human right of armed self-defense, lawyers for the son of the country's gun-grabber-in-chief declared they will argue that the principal charge violates the Second Amendment. 
Their argument will exploit the Supreme Court's pivotal 2022 ruling in New York State Rifle & Pistol Association Inc. v Bruen.
The court not only struck down a New York law restricting the carry of concealed firearms, but, in doing so, also laid down a standard by which all gun laws are to be judged. Specifically, the court said that, to justify any gun law, "the government must demonstrate that the regulation is consistent with this Nation's historical tradition of firearm regulation." 
We like Hunter's chances of beating the rap and pinning a defeat on his father and other gun control advocates. He wouldn't be the first to successfully use Bruen against the federal Gun Control Act's prohibition against illegal drug users possessing firearms.  
In February, a U.S. district judge in Oklahoma found the law flunked the Bruen test in a case where a man was arrested after police found a loaded revolver and marijuana in his vehicle. Judge Patrick Wyrick wrote that the government cannot claim that the defendant's "mere status as a user of marijuana justifies stripping him of his fundamental right to possess a firearm."
Referencing Bruen's requirements, Wyrick added that "the United States has not identified a single historical law that is 'distinctly similar'" to the one barring marijuana users from possessing firearms." The Biden case will be heard by a judge in Delaware, who may reach a different conclusion.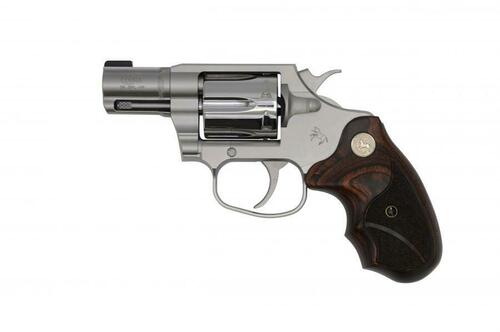 In 2018, Hunter Biden bought a .38 Special Colt Cobra revolver at a time when he was a crack cocaine fiend. Federal prosecutors have charged him with falsifying a federal firearms application — by asserting that he was not a user of illegal drugs — lying to to a licensed gun dealer and possessing an illegally-procured firearm.  
In July, Hunter Biden was poised to take a plea agreement in the case. That agreement imploded after the judge expressed concern that it could grant Hunter excessive immunity from additional charges unrelated to the gun charges or his tax problems. "I don't really understand the scope," said Judge Maryellen Noreika.  
With the plea agreement on the rocks, we can look forward to a trial next year in which Hunter Biden's lawyers attack a long-standing gun law while his father's presidential campaign extolls such laws and calls for more of them. Hopefully a new plea agreement doesn't emerge. 
Hunter Biden's pending fight for firearms liberty isn't only awkward for the White House and gun control organizations, but also for the unprincipled National Rifle Association, which is frequently more bent on catering to conservative donors than upholding gun rights. Asked for comment on the Biden case, the NRA told Politico "criminals ought to pay the price for their crimes," then ignored a follow-up question about the constitutionality of the law barring drug users from gun possession. 
The Firearms Policy Coalition, on the other hand, has used the case to underscore its relentless and highly effective work against gun laws: 
It's not awkward to be principled. We're happy to do for Hunter Biden what we do for others—defend liberty against unconstitutional laws and immoral law enforcement.

Maybe it's you that's in an awkward position, @slate. pic.twitter.com/vO3PVdUtgM

— Firearms Policy Coalition (@gunpolicy) September 19, 2023
In September, the Biden administration announced the launch of the first White House Office of Gun Violence Prevention, to be led by Vice President Kamala Harris. While the White House was free to launch the office at any time, Harris strangely attributed it "the activism, the organizing, the marching, the voting of all of you leaders." To her credit, she did somehow manage to control her cackle impulses.   
Because you marched, organized, and voted, we passed the most significant gun safety legislation in 30 years. But let's be clear — we have more work to do.

Today, I am proud to share that I will oversee the first-ever White House Office of Gun Violence Prevention. pic.twitter.com/i16sAr98Yz

— Vice President Kamala Harris (@VP) September 22, 2023
Loading…