Authored by Tom Ozimek via The Epoch Times (emphasis ours),
Stephen Moore, senior economist at FreedomWorks and once a senior economic adviser to former President Donald Trump, has issued a grim prediction about America's electric vehicle (EV) market, saying EVs are poised to be automakers' "next big flop."
Mr. Moore's grim prediction for the EV market came in an interview on Fox News's "Varney & Co." program on Oct. 30 and an op-ed in The Daily Caller on Oct. 29, in which the economist compared the current EV push to the failed rollout of the Ford Edsel.
"One of the textbook marketing flops of all time was the Ford Edsel sedan, which was heralded as the hot new car in the late 1950s," he wrote in the op-ed.
At the time of the Edsel launch, automotive experts widely expressed the view that the sedan—named after Henry Ford's son—would be a sure thing. However, instead of sales in the hundreds of thousands, as experts generally predicted at the time, the Edsel sold a paltry 10,000 or so units and was discontinued.
A key factor behind the Edsel's flop is, according to Mr. Moore, that the car was pushed on a public that didn't want it.
"The obvious lesson for the industry: you can't bribe Americans to buy cars they don't want. Given the all-in approach mentality for EVs at Ford and GM, it's clear that Detroit never got this message," he wrote.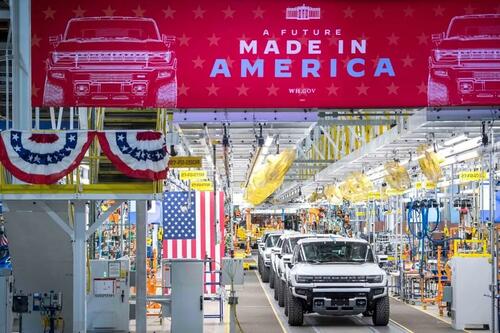 Even though the Biden administration has been pushing EVs on the public, including an offer of a $7,500 subsidy, less than 10 percent of all new car sales over the past two years were electric, according to a study published in early September by GOBankingRates.
More recently, executives at General Motors, Ford, and Mercedes-Benz conceded that there's weakening demand for EVs, with some announcing they would pull back on their own EV targets.
Mr. Moore says that waning EV demand is a possible signal that, aside from a relatively small fraction of early adopters of new technologies, buyers on the whole are simply not that interested.
"The Edsel was one of the great flops of all time," Mr. Moore told Fox News in an interview. "I'm here to tell you, if these trends continue, we're going to see the EV market become the next big flop because car buyers don't want them."
Market research firm Canalys estimates that global sales of EVs rose 49 percent in the first half of this year, down from last year's 63 percent pace of growth.
Waning EV Demand
Speaking at an auto show in Japan last week, Toyota chairman and former CEO Akio Toyoda told reporters that waning EV demand is a sign that people are waking up to the reality that EVs aren't the silver bullet against the supposed ills of carbon emissions they're often made out to be.
"People are finally seeing reality" about EV technology, Mr. Toyoda told reporters ahead of the Japan Mobility Show in Tokyo last week, speaking in his capacity as the head of the Japan Automobile Manufacturers Association, the organizer of the event.
Mr. Toyoda has been a long-time skeptic of a full-steam-ahead adoption of EVs. He stepped down from his role as CEO of Toyota this year amid criticism that he wasn't serious enough about pushing the company into a quick adoption of battery-powered cars.
Mr. Toyoda's response to journalists who asked for his thoughts about falling EV demand,  suggests he feels vindicated in his reluctance.
"There are many ways to climb the mountain that is achieving carbon neutrality," he said while implying that consumers are finally waking up from a dreamscape pushed by climate change alarmists that puts EVs on a pedestal and overhypes their benefits while downplaying their drawbacks.
His remarks came as demand growth for EVs in various markets has slowed, leading some companies to dial back their electrification plans.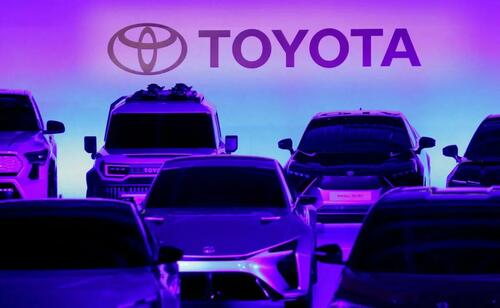 Honda and General Motors announced last week that they were scrapping a $5 billion plan to develop EVs together, while GM saidg that it was slowing its electrification strategy.
GM is "moderating the acceleration of EV production to protect our pricing, adjust to slower near-term growth in demand and implement engineering changes that will bolster profits," GM Chief Financial Officer Paul Jacobson said during an Oct. 24 earnings call with reporters in which he revealed that the weeks-long strike by unionized auto workers had already cost the company $800 million and counting.
Ford said earlier this month that it would temporarily cut one of three shifts at a plant that builds its electric F-150 Lightning pickup truck after slowing its EV ramp-up in July.
More recently, Ford CEO Jim Farley said in an earnings call with investors last week that the situation with EVs has been "challenging."
"Matter of fact, our business is never short of challenges, especially right now with the evolution of the EV market and new global competitors from China, as well as the technology disruptions," he said. "A great product is not enough in the EV business anymore," he said, adding that "we have to be totally competitive on cost" because "affordability is an issue" for consumers.
As a result, Ford has suspended $12 billion in EV spending on manufacturing capacity.
"Given the dynamic EV environment, we are being judicious about our production and adjusting future capacity to better match market demand," said Ford CFO John Lawler on Thursday.
"All told, we have pushed about $12 billion of EV spend, which includes capex, direct investment, and expense," he added.
While Mr. Toyoda argued at the Japan auto show that people were becoming more clear-eyed about the drawbacks of EVs, the current Toyota CEO and president, Koji Sato, talked up their benefits.
Mr. Sato spoke at an Oct. 25 press briefing at the Japan Mobility Show, kicking off his presentation by hyping up EVs.
"The first story is our future life with battery EVs," he said, according to a transcript of his remarks. "They are not only eco-friendly. Electric cars also offer their own flavor of driving fun and automotive seasoning."
He talked up other apparent benefits of EVs, namely lower center of gravity and a more spacious interior, calling it "value that only battery EVs can offer."
"In these cars, the scenery looks completely different," he said.
But while lower center of gravity and more roomy interiors will likely be welcome by some drivers, unless automakers can figure out how to overcome "range anxiety," they may find EV adoption will wane further.
Range Anxiety
A major worry among Americans considering the wisdom of switching to an EV is range anxiety, which is the fear of driving an EV and running out of power without being able to find a charging port—and ending up stranded on the side of the road.
A recent study by the American Automobile Association (AAA) found that EV range can fall by up to a quarter when the vehicle is carrying heavy loads.
"Range anxiety remains a top reason consumers are hesitant to switch from gasoline-powered vehicles to EVs," Adrienne Woodland, spokesperson for AAA, said in a statement.
Another recent study by consultancy Ernst & Young—in collaboration with European energy industry body Eurelectric—found that range anxiety is the second-most cited concern about switching to an EV, with a lack of public charging stations in the top spot.
The study points to an estimated need for 68.9 million chargers across the United States and Canada by 2035 to support the pace of the EV transformation.
President Joe Biden has set a goal of 50 percent of all new vehicles by 2030 being either EVs or plug-in hybrids.
Jack Phillips contributed to this report.
Loading…