Authored by Rudy Blalock via The Epoch Times (emphasis ours),
After years of missed rental payments, one Oakland property owner was left on her own to recover her losses, despite desperately seeking help from the city, state, and local law enforcement.
Carolyn Silas-Sams, a retired paralegal and an Oakland resident, said she inherited a duplex in the city in 2006 from her late mother and has been maintaining it ever since, although she never imagined that she would face the disaster that she has over the past few years due to the eviction moratorium.
"I'm telling you … any level of education would not allow your brain to accept that something like this could happen, because it's not rational," she told The Epoch Times.
After remodeling her three-bedroom unit, she rented it out in December 2019 to a woman on Section 8 housing, a federal program that provides rental assistance for low-income families, the elderly, and the disabled. The woman claimed to have four children who would be moving in.
The mother had said that she'd struggled to find housing that was suitable for four kids.
Unfortunately, her empathy led to thousands of dollars in lost rent and damages that she has now had to cover on her own.

"Initially, she did have Section 8; then, what I didn't know is that she was in line to have her kids taken. … Fact of the matter is, the kids never even came," Ms. Silas-Sams said.
She said her tenant lied about the children moving in to get a larger rental allowance from Section 8.
Ms. Silas-Sams asked housing officials for help but was denied.
Because of the moratorium, nothing could be done, she said. Meanwhile, the tenant's boyfriend moved in. Fighting ensued and it was discovered that the boyfriend was selling drugs from the apartment and hiding stolen goods in it, she said. The tenant was finally evicted in October.
"If you could just see all of the filth that I've had to move out," she said.
Some rental relief was offered by Alameda County, where the apartment is located, for tenants earning less than 80 percent of the county's median income, which means below $76,000, per 2022 calculations. But in Oakland, the city had its own rental relief program, prioritizing those who were earning less than 30 percent of the area median income, or below $30,000 for the same year.
According to the city's website, Oakland received $28 million during the pandemic from the federal government for rental assistance, with another $10.4 million from the state. But demand outstripped the funding and landlords were left on the hook for unpaid rents.
While the rental assistance programs ended in March 2022 for Alameda County and Oakland, renters in the county's unincorporated areas can still receive assistance if they earn less than 80 percent of this year's median income, or $78,500 and below.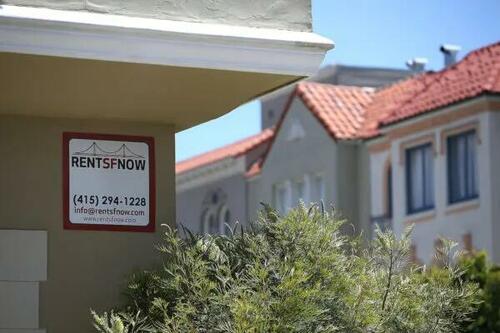 Ms. Silas-Sams said that because there weren't any repercussions for not paying rent, tenants such as hers didn't even attempt to apply for the relief provided at the time.
"Even the program that they could have signed up for—that may have paid me something, they were too trifling to even do that. Because they didn't have to, they didn't have to do anything," she said.
From mid-2020 until now, Ms. Silas-Sams hasn't received any rental payments but has still had to cover her $4,400 mortgage payments in addition to water and garbage expenses, she said.
"I've drained everything from my 401(k)," she said. "I've even had to borrow from family members, which is stressful. And I had to borrow from my life insurance. … In fact, I was just about to call them again because I don't have the mortgage for this month."
According to estimations by Chris Moore, a landlord in Alameda County who led efforts to end the eviction moratoriums in the cities of Oakland and San Leandro and in Alameda County, there's about $1 billion in unpaid back rent for Alameda County alone. He said evictions are always a last resort.
In the Bay Area, tenants can receive free advice and representation from attorneys, he said, who often fight evictions with various arguments, costing the landlord thousands in attorney fees.
"I can disprove all of them," Mr. Moore said, "but I have to … pay a lawyer $500 to $600 an hour. It costs $30,000 to $40,000 now to do an eviction, so I can tell you, I'm not interested in evicting the tenant."
Mr. Moore is also a board member of the East Bay Rental Housing Association—a nonprofit that represents 1600 rental property owners providing about 40,000 rental homes in Alameda and Contra Costa counties and, along with their affiliates, represent 700,000 rental homes in California.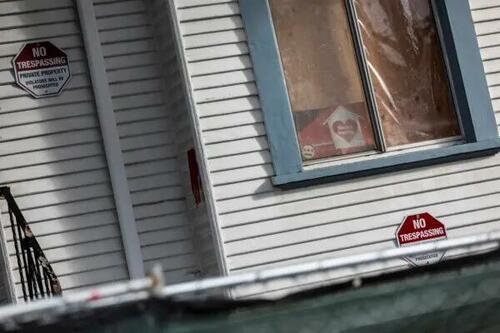 "Most tenants do try to make a payment plan and work with us … the ones [that don't] are really hurting the mom-and-pop housing providers that only have maybe a couple of units, and they don't have the capital to survive," he said.
Ms. Silas-Sams, who said she didn't have the money to hire a lawyer, was able to prevail in court after the moratorium was lifted in July, and her tenant was evicted in October with the help of the local sheriff's department.
She said she had to spend more than $3,000 hauling away the junk left behind, including drug pipes, stolen credit cards, driver's licenses, and lots of trash scattered throughout the apartment.
Initially, the tenant agreed to move out after threats of eviction, but after cleaning crews cleaned out the unit, she reappeared and was legally allowed to stay because of the moratorium.
"She turned around and she came back on the day that we were moving this stuff out, and I was not there. … She told [the junk removal man], 'What are you doing? This is my place,'" she said.
Police were called and responded, but they sided with the tenant.
"They let her stay," Ms. Silas-Sams said.
There were an average of 310 eviction filings per month in 2019, but during the moratorium, the monthly average dropped to about 55, according to the Alameda County Superior Court. Since it has been lifted, the average number of evictions has risen to about 580 per month, which some say is because landlords were barred from doing so for years.
"So why is it happening? Basically, the government said, 'Hey, you don't have to pay your rent for the last three and a half years,' which, by the way, our industry is the only one they did that too," Mr. Moore told The Epoch Times.
A recent article in The Wall Street Journal reported that there could be more than $1 billion in unpaid back rent in the greater Los Angeles area because of its eviction moratorium.
In the city of Los Angeles, landlords who owned 12 or fewer units were eligible to receive through taxpayer dollars up to $30,000 per rental unit for unpaid rents, but they had to apply for the program from Oct. 23 through the end of the month.
According to the county's Department of Consumer and Business Affairs website, other assistance that's "coming soon" includes up to $30,000 in total for landlords with four or fewer units whose mortgages went into default, or $30,0000 for landlord expenses outside of their mortgage payments that accrued due to missed rental payments.
According to Daniel Yukelson, executive director of the Apartment Association of Greater Los Angeles, such relief for landlords won't make up for the losses that they incurred during the pandemic.
"When you look at what the city's providing the landlords and what they're providing in rent subsidies to renters and compare it to the over $1 billion of COVID rental debt that's still owed … all this pales in comparison," Mr. Yukelson told The Epoch Times in a recent interview. "It's really a drop in the bucket compared to the losses that property owners have suffered these past three-plus years."
Loading…