History Suggests U.S. Stock Market Is Set to Have a Green Year | Investing.com
Recent events might suggest a financial collapse is imminent
But history suggests this could be a positive year for the U.S. stock market
This is because markets surprise us when we least expect them to
You may have noticed that the financial world has been under constant pressure recently, driven by events that lead us to believe that everything could collapse at any moment.
And, investors are still cautious after a dismal 2022.
However, if you look closely, all the major markets have rallied since the beginning of the year (since the low of October 2022) and are in positive territory. This is at least true for equities.
Currently, in my view, portfolios need more support from bonds. This may continue to be the case until central banks stop putting upward pressure on yields, and that could possibly happen in the last quarter of 2023.
But in the case of equities, this will be a positive year. Don't take my word for it, as this is what history suggests:
When the stock market closed higher than 5% in January, it resulted in a positive year every single time.
The year has always been positive if there were 18 consecutive days above the 200-day moving average in February, following a 20% drop in the previous year.
In March, if the first quarter showed positive growth, the entire year has been positive in every case.
If the stock market performance for the first 100 days surpasses 8% in May, it has always led to a positive year.
On one side, we have positive statistics with five months of positive performance in 2023. On the other side, news, forecasts, and looming catastrophes suggest an imminent market collapse.
In the markets, anything can happen, and instead of relying on predictions, I find it more reliable and comforting to follow the numbers and statistics based on over 100 years of data.
Even the recent earnings season has shown greater resilience than anticipated. The speculative factor side (valuations) appears to be regaining what was lost in 2022, as depicted by the purple area in the chart below.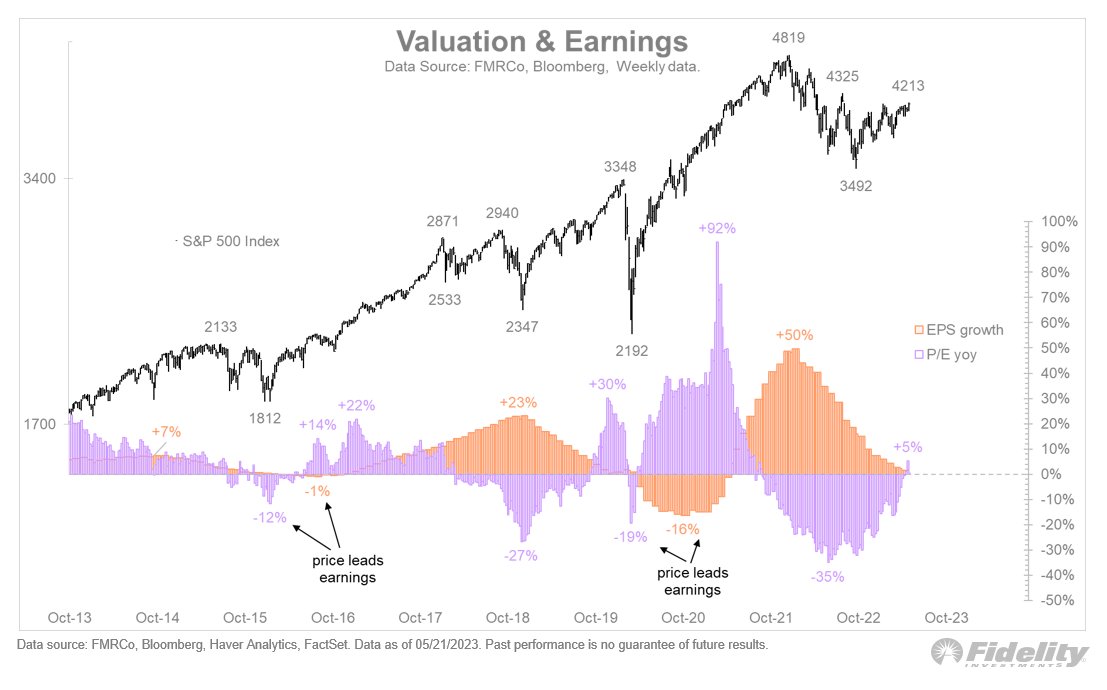 So, as always, it's not that I'm always optimistic, but I am optimistic in the long term because the U.S. stock market history suggests so. But in the short term, it's important to remember that markets behave like a pendulum, swinging from one extreme to the other, just like the investors' mood.
I will be concerned when everyone starts rushing back into the market, and the local butcher tells me he's investing in stocks or cryptocurrencies like , or when people start bombarding me with questions about the best stocks to invest in right now, as they did in 2021.
Today, however, all I see is fear of getting back into the markets and caution. All risks are on the table, and as always, barring a black swan, my investments will continue to perform well. Markets never reflect our thoughts; they do their own thing and often surprise us.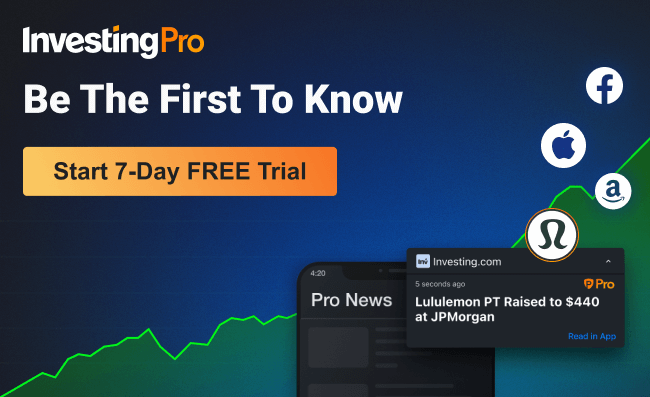 Find All the Info you Need on InvestingPro!
Disclaimer: This article is written for informational purposes only; it does not constitute a solicitation, offer, advice, counseling, or investment recommendation. As such, it is not intended to incentivize the purchase of assets in any way. I want to remind you that any type of asset is evaluated from multiple points of view and is highly risky; therefore, any investment decision and the associated risk remain with the investor.