Muscle Car Uncertainty: Chevy Kills Camaro In 2024
Chevrolet announced Wednesday, "the sixth generation Chevrolet Camaro will retire at the conclusion of the model year 2024," indicating the last of these iconic muscle cars will leave the production line at the Lansing Grand River Assembly Plant in Michigan in January. 
"As we prepare to say goodbye to the current generation Camaro, it is difficult to overstate our gratitude to every Camaro customer, Camaro assembly line employee and race fan," Scott Bell, vice president of Global Chevrolet, said in a statement. He did not say what would replace the muscle car but added, "this is not the end of Camaro's story."
The current sixth-generation Camaro has been at dealerships since the 2016 model year and has seen a sales slump. 
When the current generation Camaro came out in 2016, Chevrolet sold 72,705 of them.

But by the end of 2021 that number fell almost 70% to 21,893. –NYPost 
Chevrolet spokesman Trevor Thompkins provided Detroit Free Press with insight on what could be next for Camaros. 
"Chevrolet made the decision now as a part of continuously evaluating our portfolio offerings for progress toward our EV future and sales demand."
And what this could mean is an EV Camaro-style muscle car could be next. Chevrolet has previously teased this image.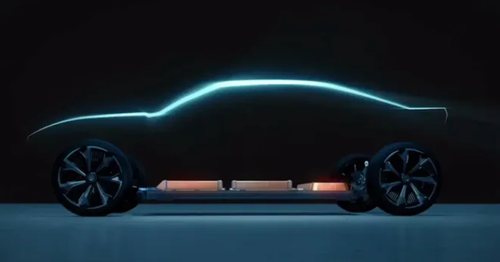 It remains uncertain whether Chevy muscle car enthusiasts will embrace an electric vehicle future. We doubt many won't. 
Loading…