Stocks & Crypto Erase Post-Fed Losses, Banks & Bond Yields Keep Dropping
After yesterday's Yellen-driven bloodbathery in stocks, it seems a good night's sleep has calmed all those nerves and the machines are back in panic-buying mode.
Nasdaq is leading the charge but The Dow and S&P have also now erased all of the losses from the release of the FOMC statement…
We note the bounce in the S&P occurred around the 200DMA and it's now testing up towards its 50DMA…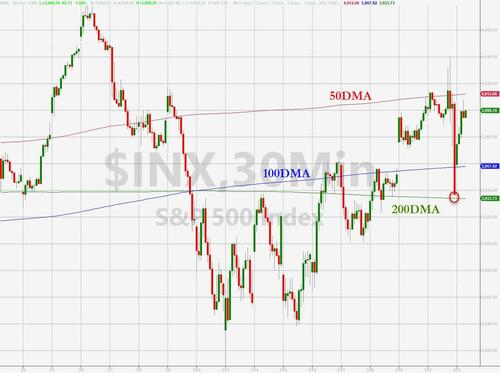 Goldman's Scot Rubner notes that yesterday's rapid reversal was very much accelerated by 0DTE dynamics: On the move higher, dealers quickly bought call delta, then sold it all back out, this accelerated as put delta started to pick up, and increased supply as those puts went ITM late. Each day is its own ecosystem, and that was a short gamma dynamic…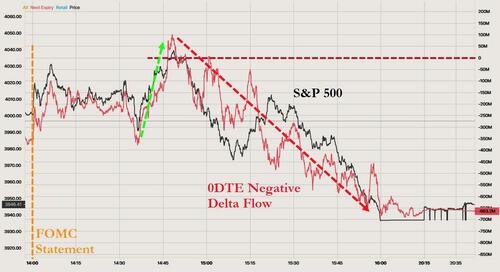 Notably, 0DTE players are fading today's rally…

Bitcoin has also ripped back higher after yesterday's plunge…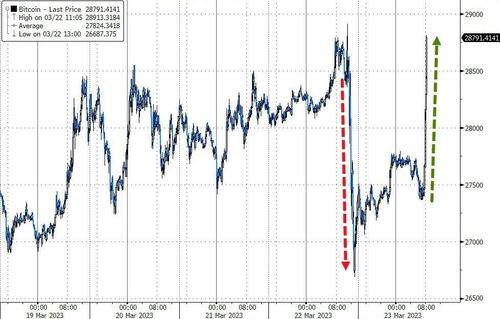 However, the dollar is not playing along, as it extends losses…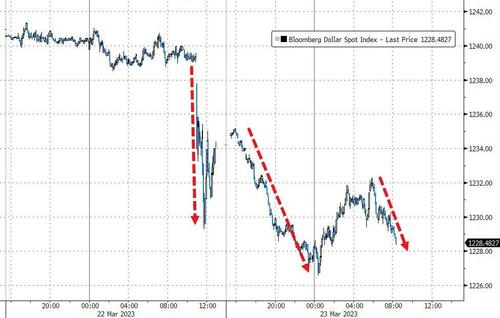 And nor are bonds, with 2Y yields back at yesterday's lows, below 4.00%…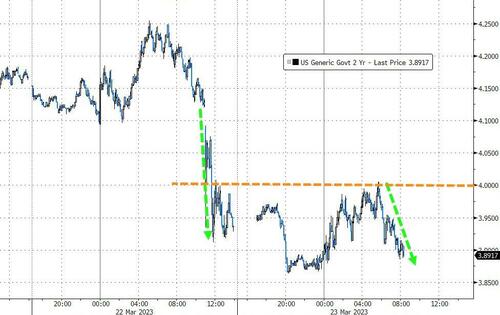 Gold is extending yesterday's gains…
Just one more thing – US bank stocks have dumped back their overnight gains…
FRC is testing yesterday's lows…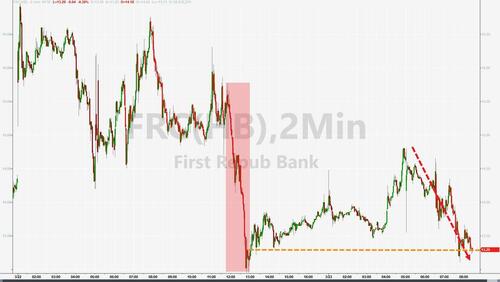 And PACW is plunging to new lows…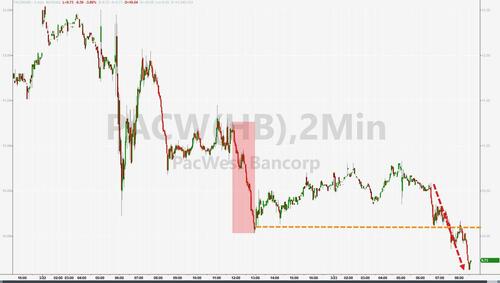 But there's a long way to go in this day yet…. and who knows what Janet will say.
Loading…