Investigations Accuse Family Court Judges Of Sending Children Into Danger
Authored by Alice Giordano via The Epoch Times (emphasis ours),
The murder of at least a dozen children in the past three months puts a tragic spotlight on a disturbing pattern of an American court system that appears to be deliberately putting custody in the hands of a dangerous parent.
According to the Center For Judicial Excellence, a national organization that closely tracks the trend, more than 900 children have been killed by one of their parents in the United States since 2008.
A study of the murders shows that many of the children were killed by a parent who was granted either sole or shared custody by a judge despite there being either strong evidence or a conviction of child abuse against them.
It also shows that the murders are mostly committed by fathers. Out of the 53 children murdered since 2022 after a custody switch to the fathers, 7 were committed by mothers.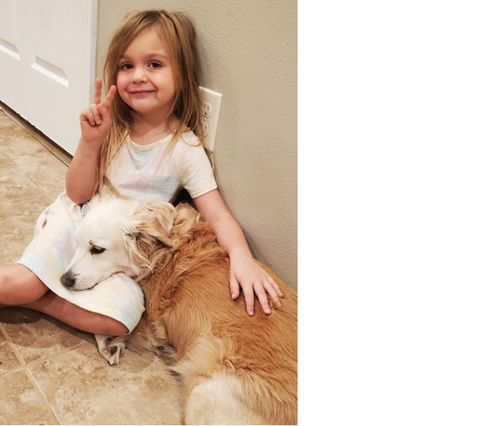 In Colorado, four children were killed in January and February in a murder-suicide carried out by their father.
As reported by the Denver Gazette and confirmed by The Epoch Times, in all four cases, court records show judges, without explanation, disregarded or just ignored concerns raised by the children's mothers about their safety if custody was awarded to their fathers.
One of those mothers is Andrea Berry. Her ex-husband Dan Hollins is alleged to have killed their 3-year-old daughter Sophia in February and then himself.
The Elizabeth, Colorado, mom told The Gazette she spent seven years trying to get the police to investigate him on allegations he was sexually abusing Sophia, and using her in child pornography, but that a police commander told her to stop "pestering" the department.
She encountered an even worse attitude from Arapahoe County Family Court Judge Rebecca Moss, who implied Berry would lose custody if she brought up any allegations of abuse. Moss did not repsond to a request for comment.
According to court documents, Berry reported that Sophia came home with ligature marks around her ankles after being with her father and stories about sexual encounters with her dad.
Family Judges Not Following Law
Barry Goldstein, an attorney and the national research director for Stop Abuse Campaign who has authored several books and speaks nationally on the problem, told The Epoch Times that one of the major causes of the disturbing trend is that child abuse is treated more like a family problem than a crime and that family court judges have come to assume the role as a therapist rather than someone charged with applying the law.
"If the offender is a stranger, the person is to be brought up on criminal charges and the goal is a conviction," said Goldstein.
"When the offender is someone the child knows, especially a close relative, the investigation is led by a social worker and the goal is reunification with the offender."
In the ultimate in gaslighting, the courts said Goldstein did everything to conceal evidence of the abuse and silence the child—and then turn around to say since there is no evidence of abuse [and] that means the mother is coaching the child."
Goldstein pointed to two in-depth studies on the trend.
One is known as "Adverse Childhood Experiences" and the other is the Saunders Report, an investigation spearheaded by the U.S. Department of Justice into the practice of family court judges awarding children to abusive parents.
Both studies, he said, provide overwhelming evidence of family court judges not following the law, putting children in danger, and favoring abusive fathers over protective mothers in custody decisions.
Yet, he said judges follow an unscientific theory called "parental alienation."
Parental Alienation
There is a major debate over the term parental alienation.
Groups like Post Modern Justice Media Project (PMJMP), which promotes the theory, say it is very real and is being used by one parent to interfere with the other parent's relationship with their children.
Those who denounce parental alienation say it is a made-up theory being used to cover well-established abuse.
While there is no established definition of parental alienation, both sides agree that it is usually triggered by a new event such as divorce, and that a history of abuse should never be construed as alienation.
Grant Wyeth, an Australian-based writer who tracks the way courts treat domestic violence globally, says that parental alienation is being used as a "gatekeeping device" by judges to create what he called "a repugnant market" around child abuse and domestic violence.
In outlining the market in a recent article entitled "The Best Interests of the Abuser," Wyeth pointed out the league of court appointees that feed off of the parental alienation theory.
These court appointees include counselors, social workers, guardian ad litems (court-appointed people who will protect the interests of someone unable to take care of themselves), reunification therapists, and divorce and custody lawyers.
Attorney Richard Ducote, who also speaks nationally on the growing trend of family court judges awarding custody to abusive parents, pointed out that this court-appointed work is hand selected by the judge, unlike regular court cases where parties choose their own witnesses.
'They Don't Want Evidence'
He told The Epoch Times he has represented several mothers stripped of custody after being accused of parental alienation for not just raising claims of child abuse, but actually providing evidence of it.
"They don't want the evidence, because it doesn't serve their customer base," said Ducote.
Missouri attorney Evita Tolu, who is involved in one of the more horrific cases of a judge using parental alienation to benefit court appointees, told The Epoch Times that family court judges, typically considered the lowest in the hierarchy of judgeships, use it as a way to "reward colleagues" and gain political, social, and financial favors.
Read more here…
Loading…