Takeaways from Our Conversation with Cannabis Regulators Group
Model regulations states can follow similar to their cannabis industries may be just around the corner. Such guidelines are in place for state insurance regulators from the National Association of Insurance Commissioners.
The insurance industry has NAIC. Cannabis has CANNRA.
The Cannabis Regulators Association is made up of more than three dozen states and territories where adult- or medical-use is legal.
The group is eyeing guidance for state regulators and helping companies with compliance.
For an intro into the world of CANNRA for our latest podcast, we spoke with Gillian Schauer, the group's executive director, and Tyler Klimas, president of CANNRA and executive director of the Nevada Cannabis Compliance Board.
Following are takeaways from that conversation.
Both Schauer and Klimas offered an overview of regulations and how they have evolved and more states have legalized cannabis for adult or medical use.
"I think we're probably in what many would characterize as sort of legalization 2.0 or maybe even 3.0," Schauer said.
Early states approached regulation from the perspective of avoiding federal interference and keeping state marketplaces operating, she explained.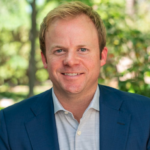 "I think the new batch of states that we've seen come into the fold are taking some different approaches in policy right out the gate to protect consumer safety, to promote equity," she said. "And we're seeing some of those original states start to adapt and borrow some of what some of the new states are doing."
Klimas was asked to describe the state of cannabis regulations across the U.S.
"You know, they're still evolving," he said. "Obviously this whole industry is still evolving, but I think the regulations, and certainly in Nevada, I think we have to acknowledge that they're, they're battle tested. And they're battle tested every single day. You know, every day there's something new, the science evolves, the methods around cultivation and production evolve. And we, as state regulators and even as CANNRA collectively, we put good regulations in place. And then we put them into practice."
He describe the cannabis industry as a whole as one that's "very vocal, which is not a bad thing."
"And they will test those regulations," Klimas said. "And, you know, you just have to simply acknowledge that we're all still working this out, working how it should be regulated, the way it should be regulated, how are regulations should look, how they can adapt."
Collectively, there are some excellent regulatory frameworks in place and, which Klimas said will continue to evolve.
However, he acknowledged that even in the mature markets like California and Colorado, regulations must continue to evolve and adapt.
"I think we have to acknowledge that I don't think there is a mature cannabis marketplace in this world," he said. "I think we're all maturing, and there are some that are farther down the road than others. But I say that, and I think everybody should feel, a level of comfort in saying that, because we all still are working out the ins and outs and sharpening the edges of cannabis regulation nationwide."
The NAIC has developed model regulations to assist state regulators. Is CANNRA planning on such model regulations?
Schauer said that crafting model regulations and doing more to assist cannabis businesses are part of their plans.
"Yeah, you know, that has always been a goal of CANNRA to bring states together to talk about best practice and model regulations," Schauer said. "I've been surprised at how challenging it is because it's not as simple as getting a bunch of regulators together again to say, 'This is how it should be done.' There are lots of different considerations that happen in states and that have resulted in states having different policy."
That said, the group is continuing work on developing best practices and model regulations, she added.
"This year we'll be working on some model regulations for hemp, especially regulations that might inform some of the federal discussions that will be happening around the reauthorization of the Farm Bill," Schauer said. "We have conversations ongoing about interstate commerce. I wouldn't say I would call those model regulations, but discussions about how states will need to fit things together to make interstate commerce work and where things will need to be harmonized and if harmonization cannot happen, where workarounds might be needed."
Related:
Topics
Cannabis
Interested in Cannabis?
Get automatic alerts for this topic.