Bonds & Bullion Drop, Stocks & Dollar Pop On Hawkish Rate-Hike-Odds Shift
A slew of 'hard' data beats (GDP, Dur Goods, New Home Sales) and solid labor market data (Initial Claims), reinforced the odd decoupling between 'soft' survey data and the actual macro data from the US economy…
Source: Bloomberg
In fact 'soft' survey data has been collapsing as labor market indications have soared in the face of 100s of bps of rate-hikes…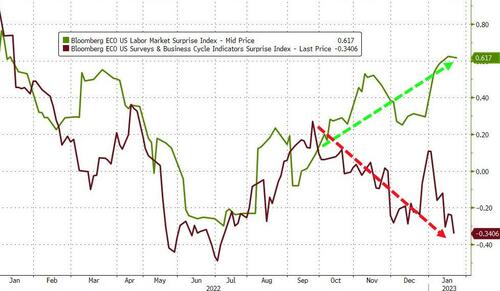 Source: Bloomberg
Interestingly, this 'good' news prompted a hawkish response in rate-trajectory expectations…
Source: Bloomberg
Despite the hawkish response, all the majors closed green today led by Nasdaq's surge. The S&P managed gains of around 1% with the late day surge taking Nasdaq up almost 2%…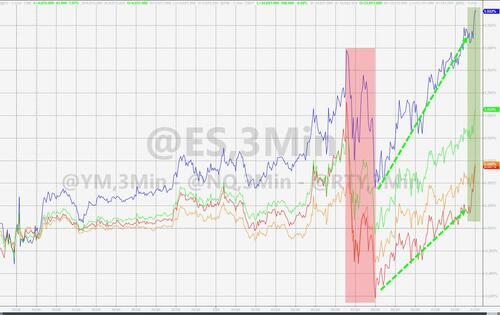 The Nasdaq managed to rally up to its 200DMA perfectly today…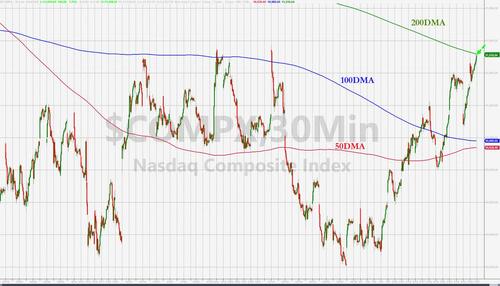 "Most Shorted" stocks ended lower for the 3rd straight day, despite a second day of rebounding intraday…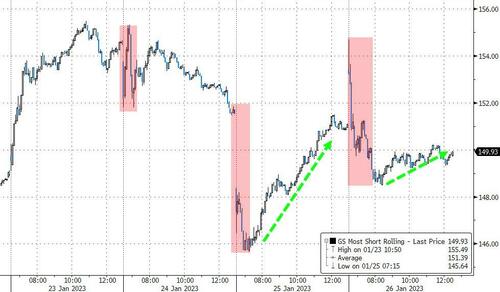 Source: Bloomberg
But there were plenty of idiosyncratic equity market drivers today.
XOM hit a new all-time record high today…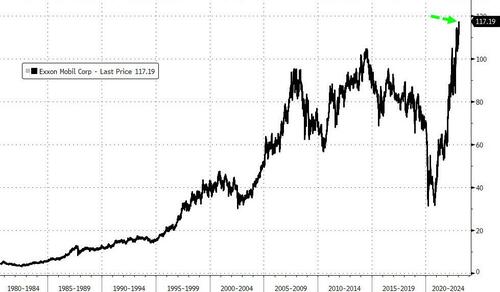 Source: Bloomberg
…as CVX rallied almost 5% on the back of its White House-snubbing buyback…
Source: Bloomberg
Who could have seen that rally coming?
And this is how you win: XOM is the largest hedge fund short position as of Oct 31 according to Goldman (with a 92% YTD return it has outperformed every company in hedge fund long VIP list).

This will be epic pic.twitter.com/2xteffeTXJ

— zerohedge (@zerohedge) November 22, 2022
But it was TSLA that really stole the show, rallying over 10% and overtaking XOM in terms of market cap once again…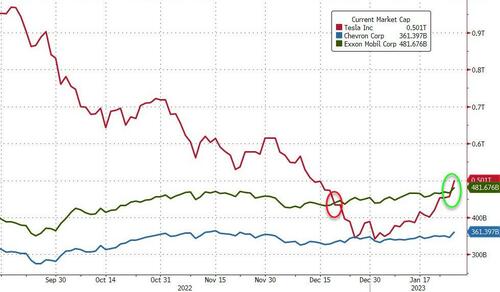 Source: Bloomberg
Odd that the mainstream media is not giving us a tick by tick update of just how much Elon Musk's net worth is rising now?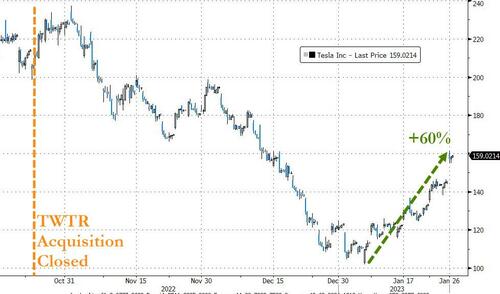 Source: Bloomberg
MSFT extended yesterday's manic ramp higher after the earnings pump and dump…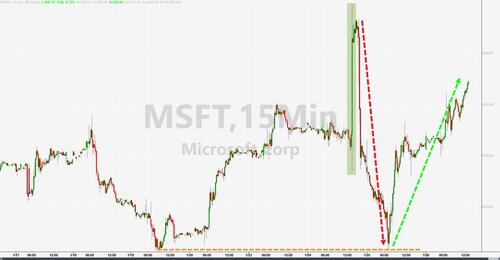 While stocks were bid, bonds were offered with the short-end underperforming marginally (2Y +6bps, 30Y +2.5bps). On the week, only the 30Y yield is lower (-3bps) while the belly is up around 3bps…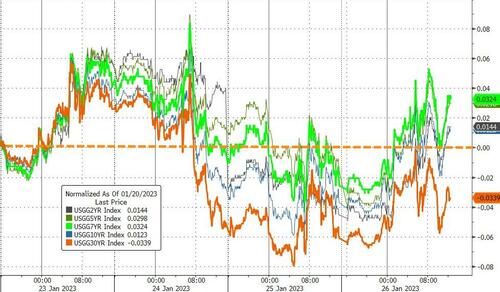 Source: Bloomberg
The Dollar ended practically unchanged today, hovering at the May 2022 lows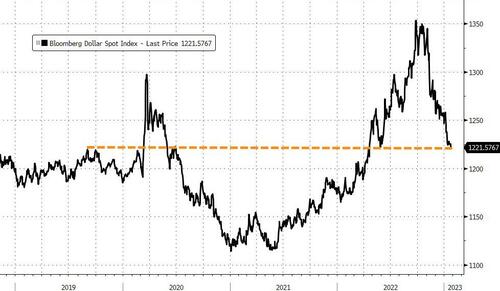 Source: Bloomberg
Bitcoin soared higher after the cash equity close last night, up to $23,800, but fell back to its 'safe space' around $23,000 during today's session…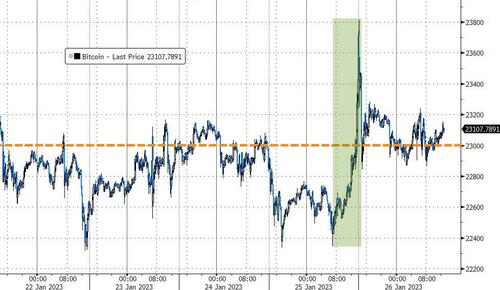 Source: Bloomberg
Gold slipped lower on the day after tagging $1950 (futs) overnight. We note that Gold has been bid at 0900ET every day for last 6 straight days…
Oil prices managed gains today with WTI back above $82 intraday (meaning gas prices at the pump will continue accelerating)…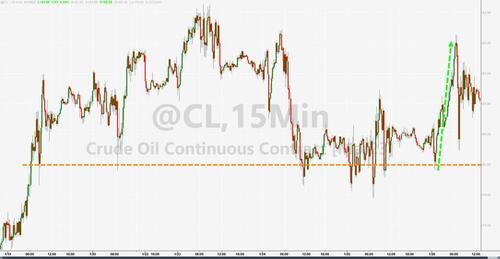 Finally, how did this happen? Economic risk-reward has flipped to bullish for the euro and bearish for the dollar, thanks to diverging indicators of economic growth. Too much US optimism and an excess of euro pessimism were priced in last year, and as euro-zone gauges surprise positively and US readings underwhelm, the narrative is evolving and the ECB is bolstering the euro case, Audrey Childe-Freeman, Bloomberg Intelligence's chief G-10 FX strategist, said in a note on Wednesday.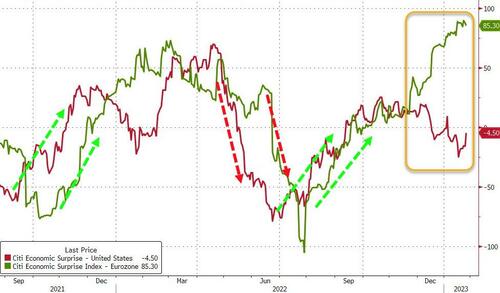 Source: Bloomberg
However, what Audrey perhaps is missing is that this is not a decoupling… it's a lag.. and that means Europe is next for the disappointment.
Loading…