Takeaways from Our Conversation on Holiday Wishes for 2023
A cannabis banking bill, lower cannabis taxes in California, better risk management practices, and a stabilization of product pricing, were among the wishes for next year from a handful of insuring cannabis professionals.
A group of Insuring Cannabis podcast regulars offered their wishes in the final podcast of the year. The podcast series returns on Jan. 19, 2023.
For our latest podcast we wanted to know if people in the insuring cannabis space could get a wish granted for the holidays, what that wish would be.
To make that happen, we interviewed the following podcast regulars:
Erich Schutz, vice president at Jencap; Ian Stewart, founder and co-chair of the cannabis law practice at Wilson Elser; Stephanie Bozzuto, co-founder and president of marketing at Cannabis Connect Insurance Services; Matt Johnson, vice president of risk services for QuadScore Insurance Services; and Jim McErlean, business development manager at Cannasure.
Following are takeaways from that conversation.
Schutz said Jencap is insuring more coastal businesses with greater need of wind capacity, and he asked Santa to bring some more options in other areas too.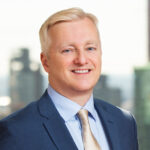 "I'd also like some new cyber markets," he said. "It's very, very limited options, and I think if you could also jam a couple of EPLI options down the Christmas tree, I'd be a happy boy."
Stewart wants SAFE banking, or some version of the bill that would enable cannabis businesses to do more banking business and more banks to do cannabis business without the fear of federal reprisals.
With a new party in charge of the House, he sees SAFE Banking as one of the few positives that could come in the next few years for cannabis at the federal level.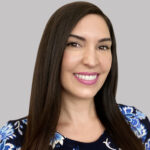 "We could have what we call SAFE-plus, so a new safe banking bill is a possibility," he said. "So, fingers crossed there. And you know if it doesn't happen, with the makeup of the new Congress, I'm not super optimistic we're going to see broad legalization anytime real soon."
Bozzuto is asking for lower taxes for her over-burdened California clientele.
"So my big wish, especially for the California cannabis market, is we need to no longer have over-taxation on the cannabis market," she said. "It's truly hurting our California cannabis economy. And we're seeing it day in, day out."
Because money is tight and cannabis operators are strapped, many are reducing their insurance coverages.
"When you lower your insurance coverages, now what you're doing is you're adding on more risk," Bozzuto said.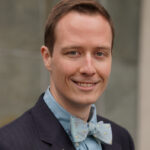 Johnson offered a list of wishes aimed at risk reduction, including operators paying closer attention to product liability risks, and higher production standards for producers of novel cannabinoids like Delta-8 THC.
"Ideally, it will be a claim-free year for all of those QuadScore clients," he said. "And Santa, if you're listening, no sack of coal this year. Alright, big guy."
McErlean wished for more favorable wholesale cannabis prices, and of course, he offered well wishes to his clients.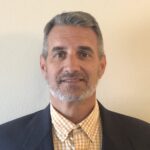 "We wish for the stabilization of wholesale cannabis prices in states like Colorado, Michigan, California, and some other states, where we've witnessed concerns about revenues, which have turned into concerns about their cost of insurance, and now the reduction of insurance coverages because of this glaring debt load and increase of expenses to our cannabis operator customers," he said.
McErlean added: "So, we wish all of our cannabis customers a bright and merry 2023, as well as a fantastic holiday season in 2022 with all these wishes to come true."
Related:
The most important insurance news,in your inbox every business day.
Get the insurance industry's trusted newsletter