People Moves: Arch Hires Chaucer's Bauckham for Terrorism, Political Violence & War Team; Dale Moves Into Marine Treaty With 2 Hires From MS Amlin
This edition of International People Moves details appointments at Arch Insurance International and Dale Underwriting Partners.
A summary of these new hires follows here.
Arch Insurance Int'l Hires Chaucer's Bauckham for Terrorism, Political Violence & War Team
Arch Insurance International has announced the appointment of Andrew Bauckham as head of Terrorism, Political Violence & War, effective immediately.
Bauckham joins a highly experienced underwriting team and is responsible for managing underwriting activities across a broad portfolio spanning NCBR terrorism; political violence; strikes, riots and civil commotion (SRCC) & malicious damage; terrorism liability, terrorism & sabotage, and war & civil war.
He will report to Lino Leoni, chief underwriting officer for Short Tail Lines at Arch Insurance International.
Bauckham brings to the role a wealth of experience in the terrorism arena. Most recently, he was head of Political Violence and Crisis Management at Chaucer, having joined the company in 1998. Bauckham has also served as the chair of the Lloyd's Market Association's Terrorism and Political Violence Panel.
***
Dale Expands Into Marine Treaty, Hiring Two From MS Amlin
Lloyd's insurer Dale Underwriting Partners (DUP) announced that Matthew Sims and William Taylor will be joining DUP to advance its treaty portfolio offering beyond property/casualty and into marine, effective November 2022.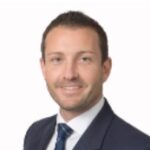 They are both renowned leaders in marine XoL treaty and each bring more than two decades of experience, said DUP.
Sims currently is head of Marine & Energy Reinsurance at MS Amlin where he has worked for more than 23 years, according to his LinkedIn profile.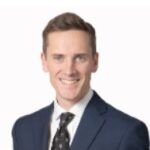 Taylor currently is lead underwriter, Marine & Energy Reinsurance, at MS Amlin where he has worked for nearly three years, said his LinkedIn profile. Previously, he spent more than 10 years as senior marine underwriter at Gen Re. He also held underwriting roles at Transatlantic Reinsurance and Munich Re's Lloyd's Syndicate 457.
DUP's expansion into marine treaty comes at an inflection point in the sector as aviation, war and terror risks are likely to break out of composite programs in 2023 as a result of the conflict in Ukraine, the company said.
Sims' and Taylor's arrival reflects DUP's vision of being recognized as independent, entrepreneurial experts operating in a highly respected, medium-sized underwriting business and to provide focus and leadership in core business lines where the company possesses the expertise, platform, relationships and the access desired in the Lloyd's market.
DUP entered the upstream energy space in January 2021 with the hire of Matthew Holmes.
Led by Duncan Dale, Dale Underwriting Partners is an independent, owner-managed, Lloyd's insurer. Syndicate 1729 focuses on property reinsurance and property/casualty insurance. It has a 2022 stamp capacity of £210 million ($264 million).
Interested in Catastrophe?
Get automatic alerts for this topic.