39 Still Missing After Boat Capsizes Near Florida: Coast Guard
Authored by Mimi Nguyen Ly via The Epoch Times,
Thirty-nine people are missing after a boat capsized off the coast of Florida, according to the U.S. Coast Guard.
Coast Guard rescue crews are continuing their search for 39 people after a good Samaritan rescued a man who was found clinging to a boat about 45 miles (72 kilometers) from Fort Pierce Inlet, according to a statement.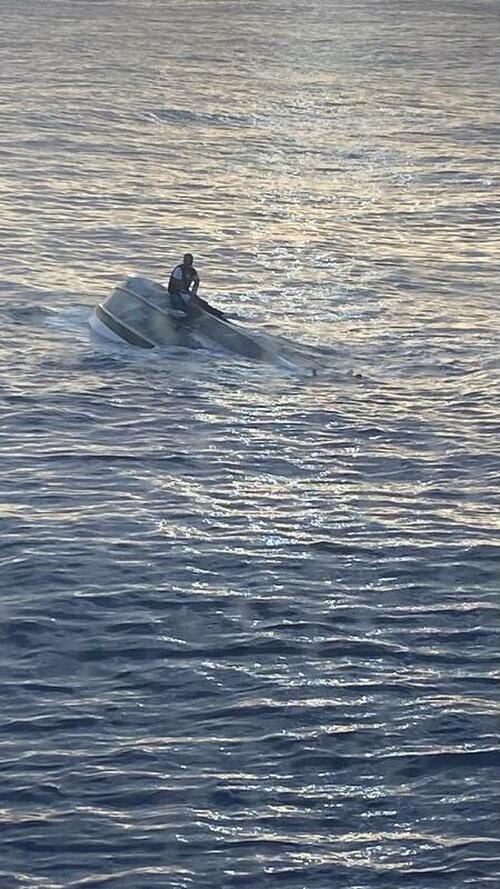 "The good Sam notified [USCG] Sector [Miami] watchstanders, Tuesday, at approx. 8 a.m. after rescuing a man on a capsized vessel," the Coast Guard said.
#BREAKING @USCG rescue crews are currently searching for 39 people after their boat reportedly capsized on Saturday night approximately 45 miles east of Fort Pierce Inlet. #SAR

More updates to follow. pic.twitter.com/iGCJ7KRjXY

— USCGSoutheast (@USCGSoutheast) January 25, 2022
The man told the Coast Guard that he, along with the 39 who had gone missing, were on a boat that met severe weather after they set off from Bimini, the Bahamas, on Jan. 22. The vessel capsized early on Jan. 23. No one on board had been wearing a life jacket, the man said.
"This is a suspected human smuggling venture," the Coast Guard said, adding that crews continue to actively search for the missing people.
The Coast Guard announced late Tuesday its air and surface crews "will continue searching throughout the night" for the missing people.
A cold front late Saturday brought rough weather to the Bimini area, with reported 17-23 mph winds and 7-9 foot seas.
Migrants have long used the islands of the Bahamas as a steppingstone to reach Florida and the United States. They typically try to take advantage of breaks in the weather to make the crossing, but the vessels are often dangerously overloaded and prone to capsizing. There have been thousands of deaths over the years.
The Coast Guard in July 2021 rescued 13 people after their boat capsized off of Key West as Tropical Storm Elsa approached. Survivors told rescue personnel they had left Cuba with 22 people aboard the boat, but that nine went missing in the water.