People Moves: Promotions at Zurich North America, Cross Insurance; Risk Strategies Hires Bryant
Zurich North America Names Peterson Regional Executive for the East Region
Zurich North America has named Andy Peterson as regional executive for the East region.
Peterson, who has been with Zurich since 2008, will begin his new role effective January 1, 2022, and report to Carl Sutter, head of distribution for the U.S. middle market.
As a regional executive, Peterson will be responsible for executing Zurich's business strategy for the East region, which spans from Maine to Virginia. Peterson will have executive responsibility for distribution management and business development across all Zurich business segments, including national accounts and middle market.
At Zurich, Peterson served most recently as senior broker relationship leader. His previous roles include regional vice president for the Northeast region and head of operations for specialty products, head of private equity and senior vice president for financial lines.
He began his career at AIG as a financial institutions underwriter and was appointed to roles of increasing responsibility, including leading the Mid-Atlantic region for financial institutions and launching the financial lines division for AIG Small Business.
Source: Zurich North America
Risk Strategies Hires Bryant as Higher Education Risk Management Leader
Risk Strategies, a national specialty insurance brokerage and risk management firm, hired Steve Bryant as managing director and higher education risk management leader.
In this role, Bryant will work to further develop and enhance the higher education team and risk management services. He will collaborate with regional and practice leaders to provide industry-leading risk management, risk financing and insurance products for higher education clients.
Bryant began his career in the insurance industry in 1981 with Marsh USA. He has held positions as corporate risk manager and consultant to several industries. In 2002, Bryant joined the Texas Tech University System where he served for the last 19 years as managing director for the office of risk management. While there, he coordinated and administered the insurance and risk management program for the university.
Risk Strategies is a specialty national insurance brokerage and risk management firm offering comprehensive risk management advice and insurance and reinsurance placement for property/casualty, employee benefits and private client risks. With 25 specialty practices, Risk Strategies serves commercial companies, nonprofits, public entities and individuals, and has access to all major insurance markets.
Source: Risk Strategies
Cross Insurance Promotes Libby as Vice President of Brand Marketing
Cross Insurance, a subsidiary of Cross Financial Corp., promoted Elizabeth Libby as vice president of brand marketing. She is based at Cross Insurance corporate headquarters in Bangor, Maine.
In this new role, Libby will continue to provide guidance and support the responsibilities of managing corporate partnership assets and global branding, as well as expand her responsibilities overseeing department budgets and performance.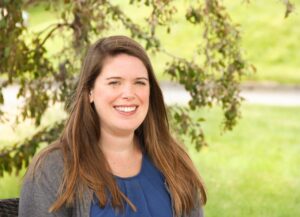 For more than two decades as an insurance veteran, Libby has worked in a variety of increasingly responsible positions for Cross Insurance including commercial lines assistant, commercial lines service representative, commercial lines and benefits producer, marketing coordinator, director of partnership marketing, and now vice president of brand marketing.
Since its founding in 1954, Cross Insurance has grown through the acquisition of more than 120 insurance agencies throughout the Northeast. The company now has 1,000 employees operating out of offices in Maine, New Hampshire, Rhode Island, Massachusetts, Connecticut, New York and Florida.
Source: Cross Insurance
The most important insurance news,in your inbox every business day.
Get the insurance industry's trusted newsletter