People Moves: QBE Hires Swiss Re's Mejia for LatAm Property U/W; Zurich Names Kasahara Chief Data Officer; Occam's Green Joins Rokstone to Head Power Generation
This edition of International People Moves details appointments at QBE International, Zurich Insurance, and MGA Rokstone.
A summary of these new hires follows here.
QBE International Appoints Mejia as VP of Property Underwriting, LatAm
QBE International has ramped up its focus on Latin American opportunities with additions to its regional team in Miami and Houston.
Juan David Mejia has joined as vice president of Property Underwriting and will be based in QBE International's regional Latin American hub in Miami. He joins from Swiss Re where he was senior property underwriter, Latin America. He brings more than 20 years' experience in the Latin American insurance market to the role and reports to Alfonso De Mares, head of Miami, QBE International Markets.
In his new role, Mejia will develop and manage the property portfolio underwritten by QBE's International Markets division in the region.
Adding to the team, Maria Amalia Cruz has been appointed LatAm senior claims specialist in the Miami office. She joins from Steller Public Adjusting Services where she was property/casualty claims adjuster. In her new role, Amalia Cruz reports to De Mares.
In addition, Paula Mackenzie, portfolio manager for LatAm Casualty for QBE International Markets will be relocated from the London office to Houston to bring her wealth of experience closer to the region.
"We have seen increased opportunities for growth in Latin America. As such, we are focusing on getting closer to our customers and continuing to expand on product offerings as we continue to see opportunities in the region to grow and diversify the portfolio. The newly expanded team is just the beginning of our push for strategic growth in this region," commented De Mares.
He said these new team members join Luis Abrahams, VP marine underwriter, and Francisco Bunge, casualty underwriter, in the Miami office, who work in close collaboration with Carlos Ortega, underwriter for International Casualty, based in London.
***
Zurich Insurance Names PwC's Kasahara as Group Chief Data Officer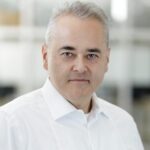 Zurich Insurance Group has appointed Peter Kasahara to the new role of group chief data officer to oversee all aspects of data management and to help drive the Group's digital transformation.
He will lead global data management and governance, develop new data analytics capabilities and products, expand Zurich's machine learning competencies, and ensure delivery against our data for good commitment. Kasahara will be based in Zurich, Switzerland, and report to Ericson Chan, group chief information and digital officer.
Kasahara joins Zurich on Oct. 1, 2021, from PwC, where he was the managing partner for PwC Digital Intelligence, providing corporate customers with data advice and solutions for their digital transformation. Before joining PwC, he held various senior leadership roles at IBM, including general manager of IBM iX in Europe and general manager of Analytics and Strategy Consulting in Europe. During his 14 years at IBM, Kasahara successfully launched two business units to optimize data analytics capabilities and integrated three acquired companies.
Kasahara's appointment follows the recent hiring of Frank Verkerk as group chief platform officer and is a further senior addition to the Group Technology and Operations team to drive Zurich's ambition to strengthen digital capabilities.
***
MGA Rokstone Names Green From Occam to Lead Power Generation Division
Rokstone, the London-based speciality re/insurance MGA, part of Aventum Group, has announced the appointment of Ian Green to run a Global Operational Power Generation facility backed by "A"-rated global carriers.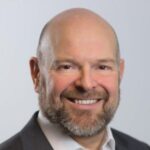 Green will join Rokstone on Oct. 1, 2021 to head up the newly formed Power Generation division. Formerly director of Energy and Natural Resources for Occam Underwriting, Green has 20 years' experience specialising in energy and power, leading the underwriting for the biggest insurers in this sector. He spent four years at Hiscox, five years at Aegis and three years each at Chubb, Aon and AIG.
Green's appointment will complement Rokstone's existing US$30 million (GWP) operational power and renewables book and allows it to expand into this highly technical and specialized niche area for the long term with confidence. Rokstone currently has a US$36 million line per risk for facultative reinsurance and US$22 million per risk for direct business, which is expected to be increased from Oct. 1, 2021.
When Green joins Rokstone from Occam at the beginning of October he will bring his existing book of power generation business over with him, which will continue to be supported by Hiscox.
Simon Morgan, property divisional director at Hiscox, commented: "Ian will continue to have our full support in his new role at Rokstone Underwriting and building on the portfolio he developed with us at Occam."
"Power Generation is an extremely technical niche area which requires a high level of expertise to deliver consistent underwriting profit through the cycle. Many players have tried and failed over the years – lacking the specialist knowledge required," commented Green. "I'm very fortunate to have had the opportunity across my career to work with some of the best teams in the world. As a class it has its challenges, but with my knowledge, backed by top quality capacity commitment, all driven by Rokstone, we have an exciting winning formula."
Rokstone has offices in the UK, Europe, U.S., Asia, Africa and the Middle East. It currently underwrites US$500 million GWP in several specialty lines including marine, terrorism & political violence, direct & facultative property, treaty property, construction & engineering and liability.