People Moves: Ensurance Hires D'Aliesio as Casualty U/W; Chaucer's Litterick to Occam for Low Carbon Energy; Stephenson to Aqueous as Snr U/W
This edition of International People Moves covers London-based appointments at three managing general agents: Ensurance, Occam and Aqueous Underwriting.
A summary of these new hires follows here.
MGA Ensurance Hires D'Aliesio as Senior Casualty Underwriter
Ensurance, the specialty lines managing general agent (MGA) has announced the appointment of lead casualty underwriter Martino D'Aliesio.
The hire expands the MGA's presence in casualty underwriting, building on its core lines in construction, engineering and terrorism.
D'Aliesio has 30 years' casualty market experience, which include a range of underwriting roles at Geo Underwriting, Dual, Liberty Mutual and Brit. He brings with him a proven track record of developing and managing Casualty business in both the Lloyd's, London & UK regional markets.
Ensurance has launched three new underwriting lines: SME casualty, mid-market casualty and risk managed casualty. All three products cover construction and non-construction risks, backed by a panel of Lloyd's and company market "A"-rated insurers.
An independent MGA, Ensurance delivers specialist insurance solutions for the construction and terrorism sectors, dealing directly with brokers and insurers in the UK, the U.S. and Australia.
Building on decades of experience within its UK-based leadership team, Ensurance launched in 2017 as a wholly owned subsidiary of Australian-based industry disruptor, Ensurance Ltd.
***
MGA Occam Names Litterick as Head of Low Carbon Energy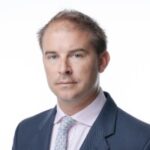 Occam Underwriting, the London-based specialist managing general agent, has hired Oliver Litterick as director and head of Low Carbon Energy to lead and build a new low carbon energy re/insurance business.
The unit aims to seize on opportunities arising from the continuing development of energy through renewable sources to help address global environmental, social and governance (ESG) concerns.
Litterick has close to 15 years' experience in the renewables market and he joins Occam from Chaucer, where he was an underwriter. He started his career as a broker with Windsor (before it became part of Howden); RKH Specialty; and China Re Syndicate 2088, where he started and grew its renewables portfolio, before it became part of Chaucer Syndicates in 2019.
"We are thrilled that Oliver is joining Occam as we begin to build out a team to take advantage of the many growth opportunities that are rapidly emerging in the low carbon energy economy as ESG concerns move to the top of companies' agendas all around the world," said Occam Chief Executive Officer Mark Fisher.
"We intend to create a market-leading clean energy re/insurance practice that is built on deep industry expertise and underwriting excellence. Oliver was our number one candidate to lead this new line of business and it is a real demonstration of our intent to attract someone of his caliber and experience to lead and grow his own team at Occam."
***
MGA Aqueous Names Stephenson as Senior Underwriter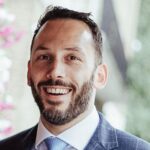 Aqueous Underwriting, London-based specialist managing general agent, has appointed Alex Stephenson as senior underwriter. He joins Aqueous having spent 10 years at Manchester Underwriting. Stephenson has previously worked at RSA and at broker Millers.
Aqueous currently writes professional indemnity (PI) for a wide range of trades and professions. Stephenson's appointment bolsters Aqueous' PI team as it looks to grow its book and footprint within the UK market.
"Being able to bring someone of Alex's market knowledge and experience into the Aqueous underwriting team is a sign of our commitment to realizing the growth ambitions we have in the professional indemnity sector," commented Aqueous' Chief Underwriting Officer Mark Ford. "His expertise in writing PI across a broad range of professions really adds to the strength in depth we are developing."
Aqueous Underwriting is a trading name of Aqueous Management Ltd., an appointed representative of Davies MGA Services Ltd. Aqueous Underwriting provides PI cover to a wide range of professionals and SME package insurance to the food, hospitality, leisure and hotel industries.
Topics
Casualty
Interested in Casualty?
Get automatic alerts for this topic.