Record High Lumber Prices Send "Portable Sawmill" Searches To The Moon
Humans readily respond to changing market conditions in various ways when it comes to soaring commodity prices. For instance, as random length lumber futures on the Chicago Mercantile Exchange hit a record $1,640 on Wednesday, there has been a multi-month explosion of internet searches for people who want to learn how to make lumber. 
Genius right? Bypass Weyerhaeuser Co., Georgia-Pacific LLC, West Fraser Timber Co., Ltd., among others, and who cares about the low-end wood sold at home improvement retailers, such as Home Depot and Lowes. 
Amid a lumber price storm, people are becoming their lumberjacks in the pursuit of cheap wood. Google searchers for "portable sawmill" have exploded to record highs in the last couple of months, coinciding with lumber prices. 
So what is a portable sawmill? Just like it sounds – it's a portable saw on a trailer that is large enough to cut logs into lumber. The same lumber that Home Depot and Lowes are charging an arm and a leg.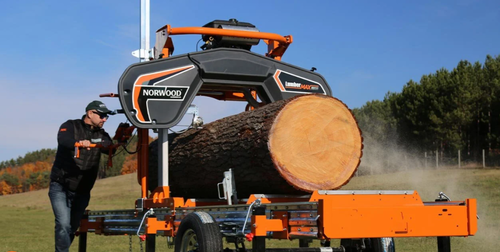 Before the pandemic, any discussions of lumber prices were painfully dull, but now it has become the talk of the town. And maybe ordinary folks are buying these machines to save money on new home builds or capitalize on soaring prices. 
Soon, lumber contracts are going to outpace gold futures.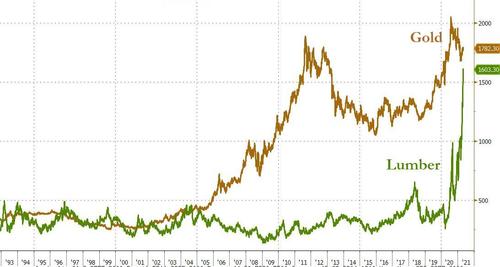 The lumber situation is very relatable to ammunition – as shortages appeared and prices jumped, people learned how to make their own ammo