Shipping's Billion-Dollar Coke Bust: 8 Plead Guilty, Sentencing Begins
By Greg Miller, Senior Editor at Freight Waves,
Prosecutors called it "the largest cocaine seizure in the 230-year history of U.S. Customs and Border Protection." Twenty tons of cocaine worth $1 billion was found in seven containers aboard the MSC Gayane at the Philadelphia port on June 17, 2019. On Tuesday, the first of the conspirators — former MSC crewmember Vladimir Penda — was sentenced to five years and 10 months in prison for his crime.
Fresh details on who was involved in the conspiracy and how they did it have been revealed in new legal documents filed by prosecutors. They disclosed that a total of eight MSC crewmembers aboard the ship have pleaded guilty — including the chief mate and second mate.
Brazen smuggling operation
The MSC Gayane case is so striking because the drugs were not hidden in containers prior to loading at export terminals. Rather, they were brazenly loaded aboard at night in the open sea by MSC crewmembers.
Speedboats met the ship off South America, and coke-brick-laden duffel bags were hoisted aboard by crew using the ship's own crane.
And this was no rust-bucket freighter being used for drug transport. The MSC Gayane is a large, 2018-built container ship with a capacity of 11,600 twenty-foot equivalent units. It is chartered by Mediterranean Shipping Co. (MSC), the largest ocean carrier in the world (including ships on order). VesselsValue puts its current value at $101.8 million. It is owned by Meridian 7, an entity linked to J.P. Morgan.
More than a third of crew involved
Eight crewmembers — more than a third of the total contingent of 22 — participated in the smuggling operation, according to prosecutors. Four were recruited in their home country of Montenegro prior to boarding and coordinated the operation with their land-based associates using mobile "narco" phones. Four other crewmembers were recruited when the ship was at sea to help with the loading operation.
In addition to Penda, the ship's fourth engineer, the seven other crewmembers who pleaded guilty are Bosko Markovic, chief mate; Ivan Durasevic, second mate; Nenad Ilic, engineer cadet; Aleksandar Kavaja, electrician; Stefan Bojevic, assistant reeferman; Fonofaavae Tiasaga, able seaman; and Laauli Pulu, ordinary seaman.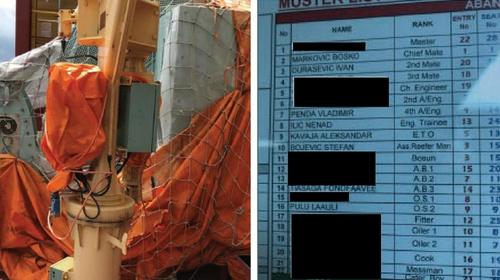 The MSC Gayane was met by speedboats on multiple occasions during its voyage. After the duffel bags were hoisted aboard, "crewmembers bent railings on the ship and pulled back doors on the shipping containers so they could fit the bags of cocaine into the containers," said prosecutors in Penda's sentencing memorandum.
The drugs were hidden "among legitimate cargo" and "crewmembers used fake seals to reseal the containers." Prosecutors said that "the chief mate [Markovic] was in charge of the cargo plan and helped choose the shipping containers in which the cocaine would be stashed."
A criminal complaint filed by a special investigator on the day after the bust also cited an alleged leadership role of second mate Durasevic. One of the crew alleged to the investigator that he had been approached by Durasevic to load cocaine starting "on the previous voyage."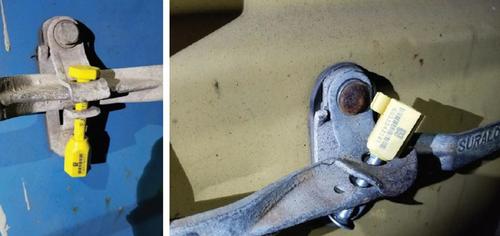 "A good person"
Penda, who had no previous offenses, was one of the crewmembers recruited while on board.  Prosecutors wrote that the advisory sentencing guidelines called for a prison sentence of 135-168 months. Penda's attorney argued for 60. The judge gave him 70.
In affidavits filed before the sentencing, Penda's family and friends described him as modest, kind, generous, "full of love for his family and people in general, indifferent to material things" … "very sensitive and emotional" … "a good person."
Penda grew up in Tivat, Montenegro, and began working for MSC in 2017. His lawyer wrote, "He is committed to facing the consequences of his actions and rebuilding his life after making a big mistake."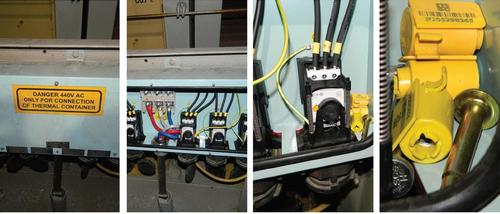 Driven by fear
Penda "found himself as an engineer on the MSC Gayane alongside members of the Montenegrin mafia who asked Mr. Penda repeatedly to carry cocaine for them," wrote his lawyer. 
Penda "declined twice before he realized that 'no' was not an acceptable answer. Having lived his whole life in Montenegro [where he] witnessed the dangerous criminal acts committed by Montenegrin crime groups, Mr. Penda knew that he was not safe on the high seas unless he agreed to assist them.
"His contribution to the enterprise consisted only of his own manual labor carrying the cocaine" from the crane to the ship's containers, said Penda's attorney, who said that his client was paid €4,000 ($4,800) for his work.
The lawyer continued, "After his guilty plea, a Montenegrin newspaper published a story stating that Mr. Penda was cooperating with the U.S. Department of Justice. As a result, Mr. Penda's family was put in immediate danger and feared they would be killed.
"Some of his family members even went into hiding immediately. Thankfully, with the intervention of Justice Department representatives in Montenegro, we were able to satisfy the reporter that Mr. Penda had not cooperated and thereby have the story retracted."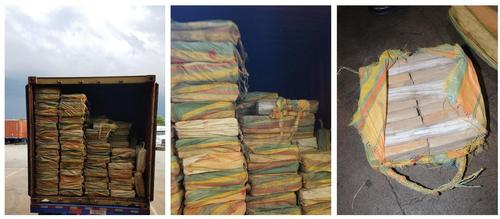 What's next?
As previously reported by American Shipper, Ilic and Kavaja await sentencing. Ilic was previously scheduled to be sentenced on April 5, but that has been delayed. Kavaja was originally scheduled for sentencing on April 28, but that too has been pushed back.
The dockets for the five remaining former crewmembers who pleaded guilty were still under seal as of Tuesday.
As for MSC, the liner giant emphasized in a recent court filing that "the company and everyone in it are victims" of the smuggling operation. It is spending an additional $100 million or more on security through 2024 as a result of the incident, which MSC said caused it "significant financial and reputational damage."
As for law enforcement, the Penda sentencing marks the beginning of the end of this stage of the investigation.
Acting U.S. Attorney Jennifer Arbittier Williams said on Tuesday, "It has been nearly two years since federal agents conducted one of the largest drug seizures in U.S. history. The follow-up investigation uncovered dark-of-night, clandestine drug trafficking conduct which read like a movie plot, and prosecutors in our office have been working nonstop since then to pursue justice in this case. With Mr. Penda's just sentence being handed down today, this chapter of the MSC Gayane saga is now coming to a close."