Bonds & Big-Tech Bid, Banks & Bitcoin Break As Dollar Dumps
Big-tech was aggressively bid from the second the cash market opened (and that dragged the S&P, and The Dow, along due to the weightings). Small Caps were slammed (the last hour saw weakness once again)…
Nasdaq had its best day vs Small Caps since the vaccine headlines in early November (but stalled at recent resistance)…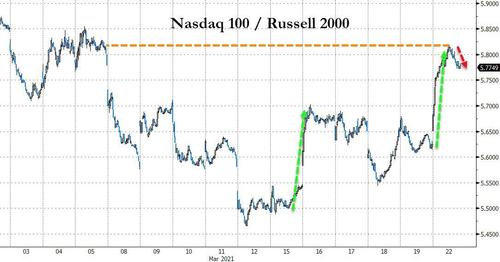 Source: Bloomberg
Who could have seen that coming (again)?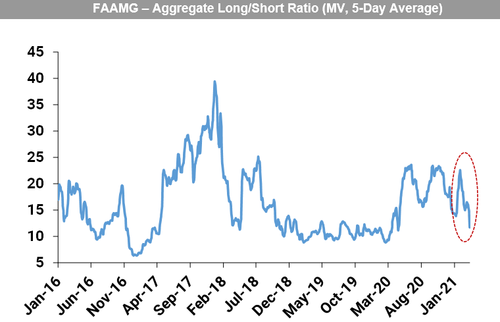 Tech was best as banks were a bust…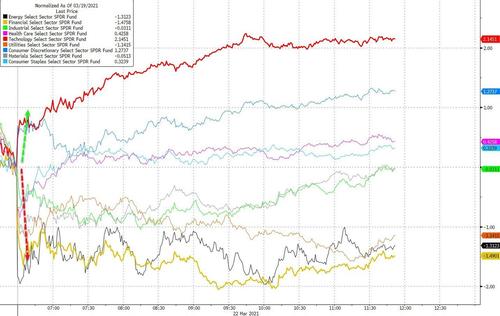 Source: Bloomberg
Biggest daily gain for tech over financials since early Nov election move…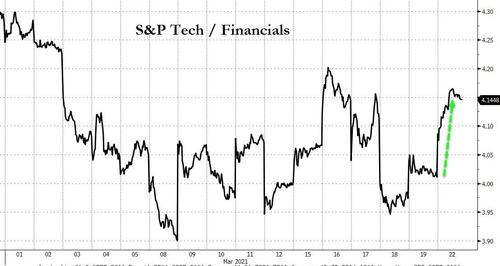 Source: Bloomberg
Remember, the message is clear…
TSLA was turbo thanks to Cathie Wood's 'to the moon' comments (but stalled at technical trend resistance)…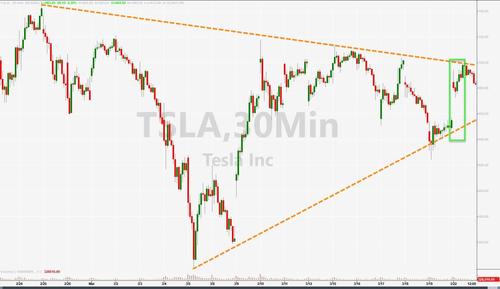 The Nasdaq stalled at its 50DMA…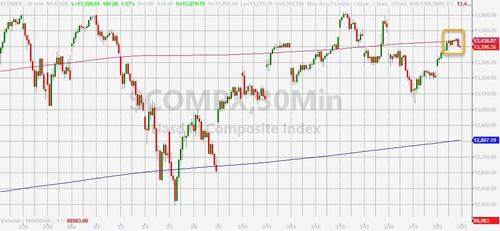 VIX opened higher this morning and was incessantly smashed lower all day long back below 20…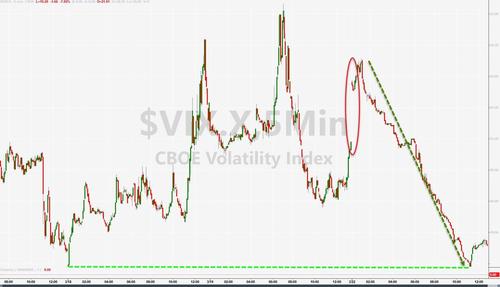 Details of Biden's potential $3 trillion infrastructure bill leaked but didn't do much for stocks or yields.
Bonds were bid today (during the Asia and US session, but sold during the EU session) with the long-end down over 6bps…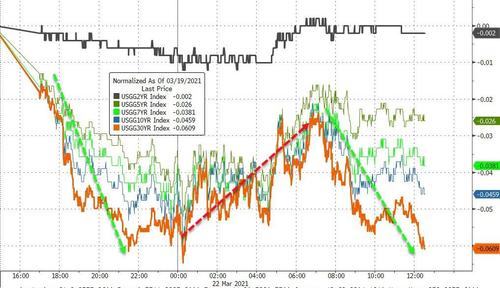 Source: Bloomberg
With the 10Y back below 1.70% again (NOTE, we wonder if last week's spike in yields was on rate-locks ahead of ORCL's huge issuance just announced)…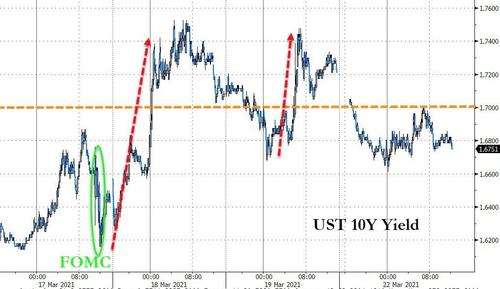 Source: Bloomberg
Perhaps Europeans and Japanese are finally piling back into the cheapest Treasury market in 7 years?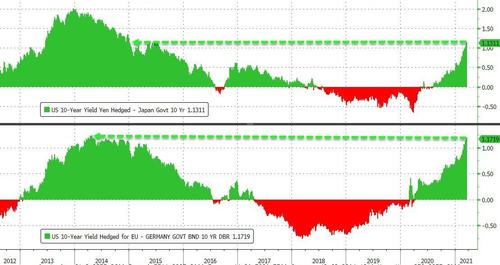 Source: Bloomberg
The dollar retraced its losses from The FOMC last week, then dumped…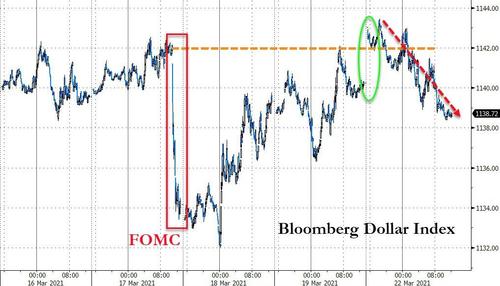 Source: Bloomberg
The Turkish Lira was clubbed like a baby seal today as Erdogan fired yet another central bank head…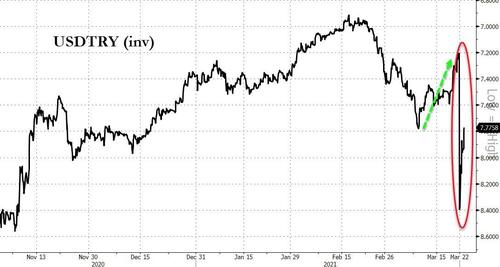 Source: Bloomberg
Fed Chair Powell poured cold water on crypto during a tech innovation summit at BIS (surprising noone).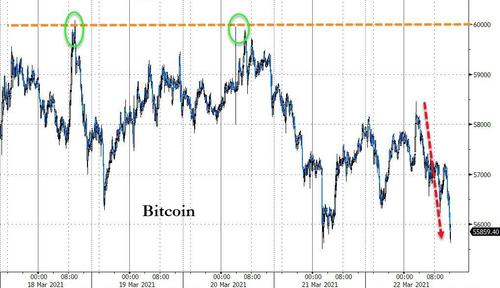 Source: Bloomberg
Despite a weaker dollar, silver was slammed today, gold and crude flat and copper gained modestly…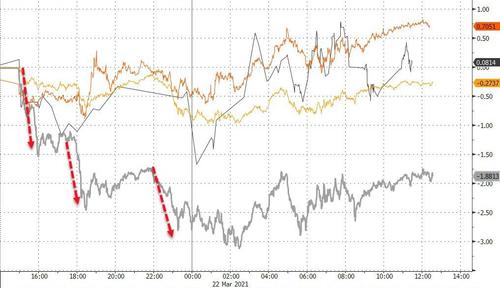 Source: Bloomberg
Finally, slightly off-topic, is this a "sell" for America?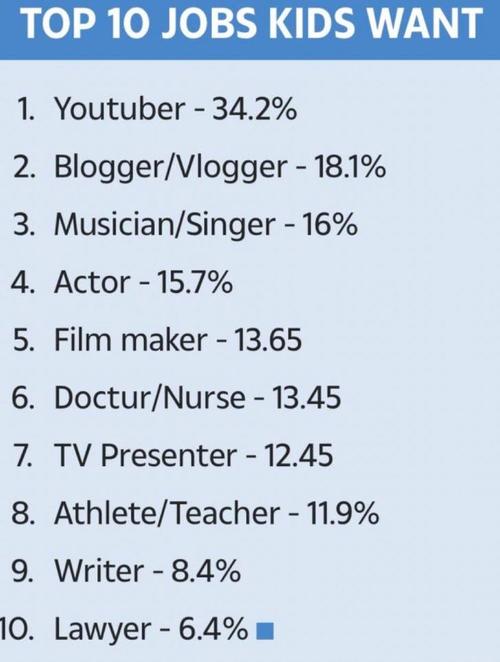 Maybe Warren Buffett will reconsider 'never betting against' Uncle Sam?