China Says It "Expelled" A US Navy Destroyer Near Spratly Islands In Fresh Escalation
On Tuesday the Chinese PLA navy and air forces warned a US warship to leave China-claimed territorial waters near the disputed Spratly Islands given it "did not seek permission" to be there.
Citing a PLA statement, Bloomberg reports, "The military says it opposes the actions of the U.S. which endanger China's sovereignty and security, as well as peace in the South China Sea," while also saying the Chinese military remains on "high alert".
The statement claimed further: "The Chinese PLA on Tuesday expelled US destroyer USS John S. McCain after it trespassed into China's territorial waters off Nansha Islands in the South China Sea," according to spokesman for the PLA southern theatre command, Colonel Tian Junli.
A US 7th Fleet Spokesman confirmed the sail through in what was dubbed "another demonstration of freedom of maritime navigation." 
The US statement underscored further that the USS McCain did not need to seek permission to be in international waters, which is not Chinese territory, and pass through the Spratlys to "demonstrate that innocent passage may not be subject to such restrictions," according to 7th Fleet spokesman Lt. Joe Keiley.
"Unlawful and sweeping maritime claims in the South China Sea pose a serious threat to the freedom of the seas, including the freedoms of navigation and overflight, free trade and unimpeded commerce and freedom of economic opportunity for South China Sea littoral nations," the statement added.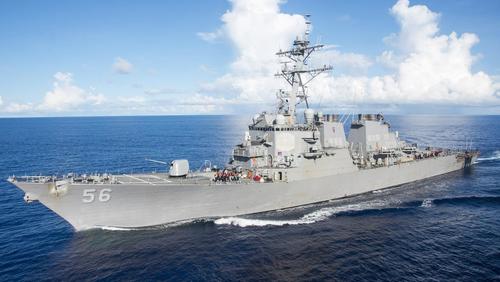 During the deployment Tuesday "all interactions with foreign military forces were consistent with international norms and did not impact the operation," Keiley said.
Late last week Chinese naval forces reportedly tailed another US warship, the guided missile destroyer USS Mustin, as it traversed the contested Strait of Taiwan. The PLA's Eastern Theatre Command indicated at the time that it scrambled air and naval forces which "tailed and monitored" the US Navy vessel.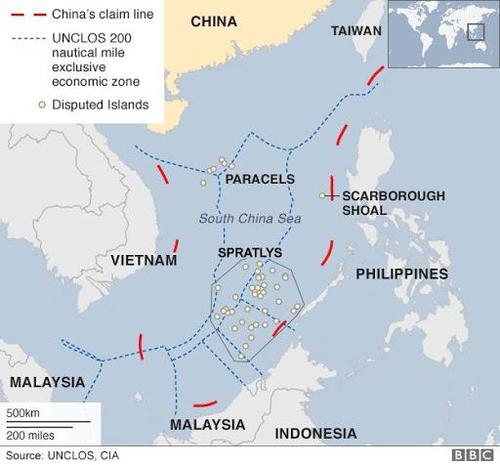 Like in this latest case near the Spratly Islands, the US said it won't be deterred from its legitimate right to exercises freedom of navigation anywhere it deems fit.
The series of recent incidents suggest we are witnessing a significant escalation headed into Trump's final weeks in office, also as he continues to ramp up pressure on Beijing through sanctions and visa restrictions targeting top Communist Party officials.