"The Worst Isn't Behind Us" – These Are The World's Most At-Risk-Of-Insolvency Airlines
It's no secret by now the worldwide airline industry will lose more than a hundred billion dollars this year because of the virus pandemic that has caused an unprecedented crash of the travel and tourism industry in nearly every country. Unless governments increase financial aid, at least eight major airlines are at risk of bankruptcy. 
Using the Z-score method to predict bankruptcy, Bloomberg's new analysis outlines which commercial airlines are the "most prone to financial strife." 
"Versus the same analysis done in March, when the virus was just starting to spread beyond China into parts of Asia and Europe, rapidly cutting off international travel, the results show a clear swing to the West. At least four of the 10 airlines named back then have restructured in some fashion, and all but one were in Asia. 

"The list now is populated more by carriers in Africa and Latin America, where some have already folded or entered administration. Representatives from Medview Airlines Plc, Precision Air Services Ltd., Grupo Aeromexico SAB and Gol Linhas Aereas Inteligentes SA didn't immediately respond to requests seeking comment."
According to Bloomberg, the Z-score utilizes five variables measuring liquidity, solvency, profitability, leverage, and the latest financial performance in a model with an accuracy rate of 80-90% a year prior to insolvency. As shown above, eight airlines have scores below 1.8, which indicates the danger of bankruptcy within two years. 
In October, the International Air Transport Association (IATA) warned that airlines are on track to lose nearly $130 billion this year – significantly more than June's estimates of $84 billion. Without financial aid from governments, some airlines with Z-scores below 1.8 could be at risk of near-term failure. 
IATA has already said the virus-induced downturn has resulted in 30 or 40 airlines having failed or restructured in bankruptcy.
IATA analysis shows airlines have about three-quarters of cash on hand at the current burn rate. With airline passenger volumes still down 65% in October from last year, airline ticket prices have crashed, increasing worries that airlines' revenue streams won't be enough to service existing debts.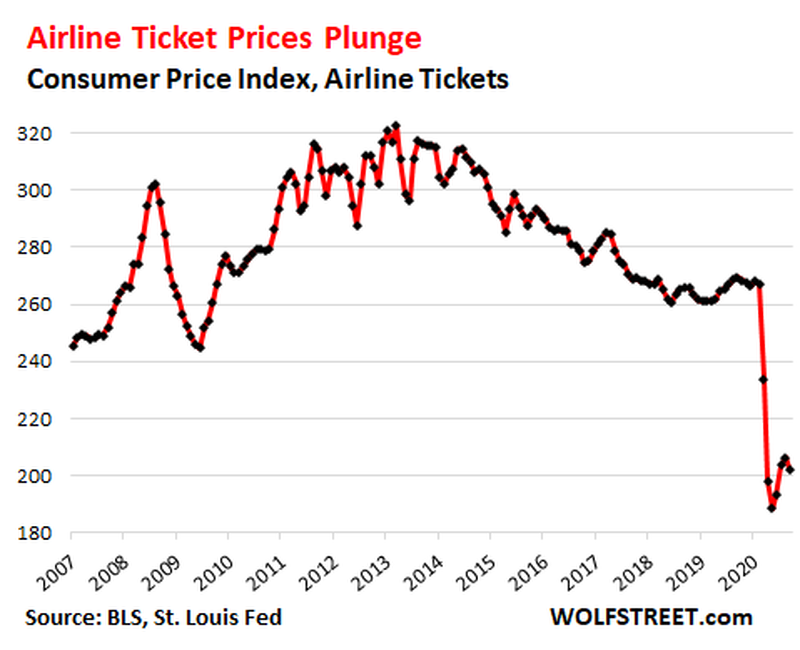 Bloomberg reached out to AirAsia Group Bhd. and Azul SA, a few of the high-risk airlines of insolvency via the Z-score, declined to comment about their financial situation. However, Thai Airways International Pcl said a reorganization plan could be possible by the end of the year. 
Pakistan International Airlines Corp. said their liabilities exceed assets by around four times, "in reality it's different because those liabilities are extended on sovereign guarantees and servicing is done through the government budget. In that sense, the situation isn't as it shows. Pakistan International has been managing its resources. We're comparatively doing okay."
AirAsia X Bhd. is restructuring more than $15 billion of debt, though the airline's future remains highly uncertain as international air travel remains muted. It's Z-score is -1.41, meaning insolvency risks are elevated. 
In the meantime, airlines have parked thousands of commercial jets, slashed rates, and eliminated spending, along with cutting tens of thousands of workers. Some airlines are tapping into capital markets to take advantage of cheap loans. 
"The worst isn't behind any airline," said Akbar Al Baker, chief executive officer of Qatar Airways Ltd., which has already received $2 billion in state aid. "Airlines need to be supported by their governments to survive."
With most European countries have reported a resurgence in new virus cases, leading to a second wave, the US is experiencing more of the same. This all suggests airlines with low Z-scores could experience an insolvency event as air travel is expected to remain depressed through 2021.