CA Wildfires Emit Record Amounts Of Carbon Dioxide As Smoke Reaches NYC
Less than two weeks ago, an analysis by Carbon Brief showed that the COVID-19 pandemic was on track to cause the largest ever annual fall in global C02 emissions.
Now, thanks to 'neglect and mismanagement,' California – and in fact much of the West Coast, is on fire  and spewing record amounts of carbon dioxide, according to Bloomberg. So much, in fact, the smoke is reaching New York City.
In some spots, the intensity of fires this year has been up to hundreds of times higher than the average from 2003 to 2019, according to a statement from Europe's Copernicus Atmosphere Monitoring Service, which observes blazes and the resulting smoke from space. The thick layer of smoke from the fires has crossed the continental U.S., graying out New York skies, and the agency forecasts it will reach northern Europe later this week. –Bloomberg
"The fact that these fires are emitting so much pollution into the atmosphere that we can still see thick smoke over 8,000 kilometers (5,000 miles) away reflects just how devastating they have been in their magnitude and duration," said Mark Parrington, CAMS senior scientist and wildfire expert.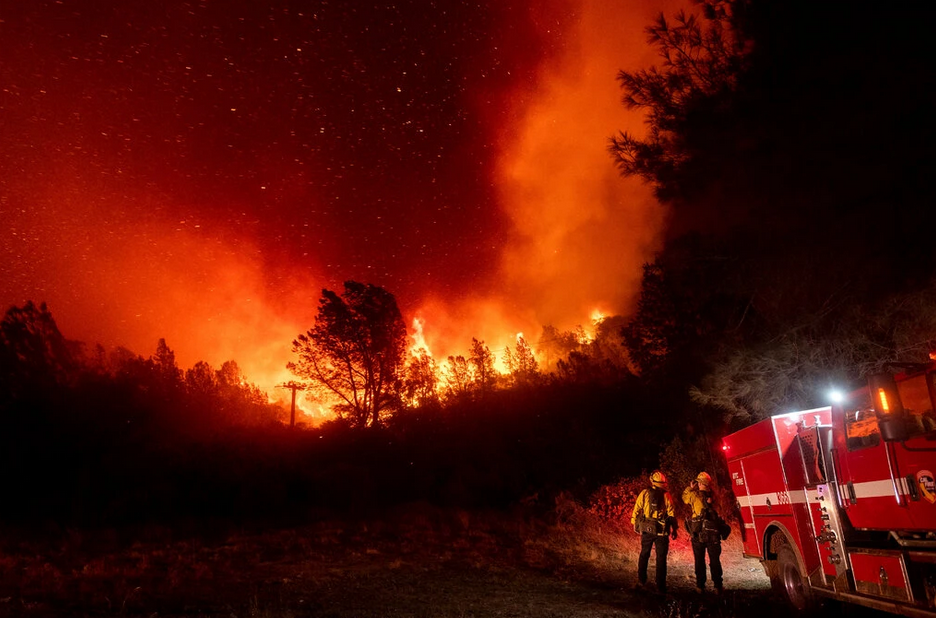 California fires have emitted an estimated 79.6 million metric tons of CO2 this year through September 14, while Oregon fires have produced 26.8 million metric tons, with Washington coming in third at 5.1 million metric tons, according to CAMS.
In the entire US, wildfire emissions for 2020 have reached 200 million metric tons, some 28% higher than all of 2019.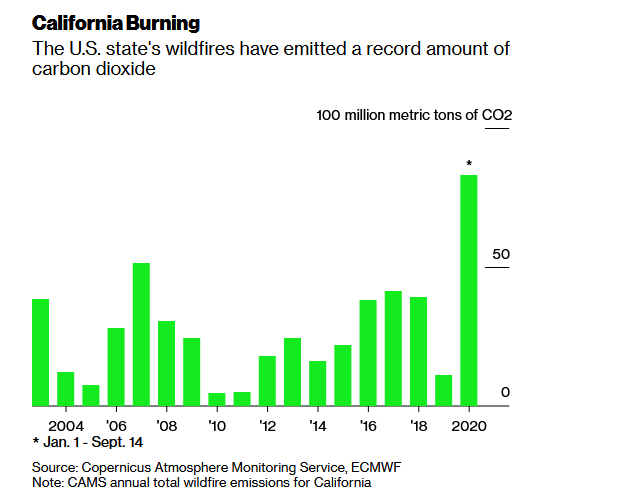 Comparatively speaking, however, the US emitted 4.8 billion metric tons of carbon dioxide in 2019, while the entire world emitted 33.1 billion metric tons, according to the International Energy Agency.
Still, it's difficult not to point out the irony of California – which has some of the harshest environmental restrictions in the country, has caused over 1/3 of America's C02 pollution YTD thanks in large part to their own mismanagement.