In "Largest Semiconductor Deal Ever", SoftBank Set To Sell Arm Holdings To Nvidia For $40BN


In "Largest Semiconductor Deal Ever", SoftBank Set To Sell Arm Holdings To Nvidia For $40BN

Tyler Durden

Sat, 09/12/2020 – 13:50
The other day, we noted that the "Nasdaq Whale" – better known as Japanese "Frankenstein's Monster" technology conglomerate SoftBank – had closed out most of the options positions that had helped drive last month's rally in high-beta tech stocks, moves that helped trigger the historic "gamma squeeze unwind" which finally crashed the market's summer idyll by pulling the rug out from under big tech.
After taking a beating on the moves, it now looks like SoftBank, which has taken a reputational beating on the news, is liquidating assets once again.
WSJ reported Saturday that the company is nearing a deal to sell British chipmnaker ARM Holdings (a wholly owned subsidiary) to Nvidia Corp for more than $40 billion. As we tweeted earlier, such a deal could certainly free up substantial capital to sink into Nasdaq calls. A sale in the low-$40-billion range actually wouldn't be terrible for SoftBank: The company bought the stake just 4 years ago for $32 billion.
SoftBank Nears $40 Billion Deal to Sell Arm Holdings to Nvidia: WSJ

$40BN will buy a whole lot of AAPL calls

— zerohedge (@zerohedge) September 12, 2020
Interestingly, SoftBank will still find itself on both sides of the deal, since the company announced that it had splurged on equity holdings in a handful of massive public tech companies.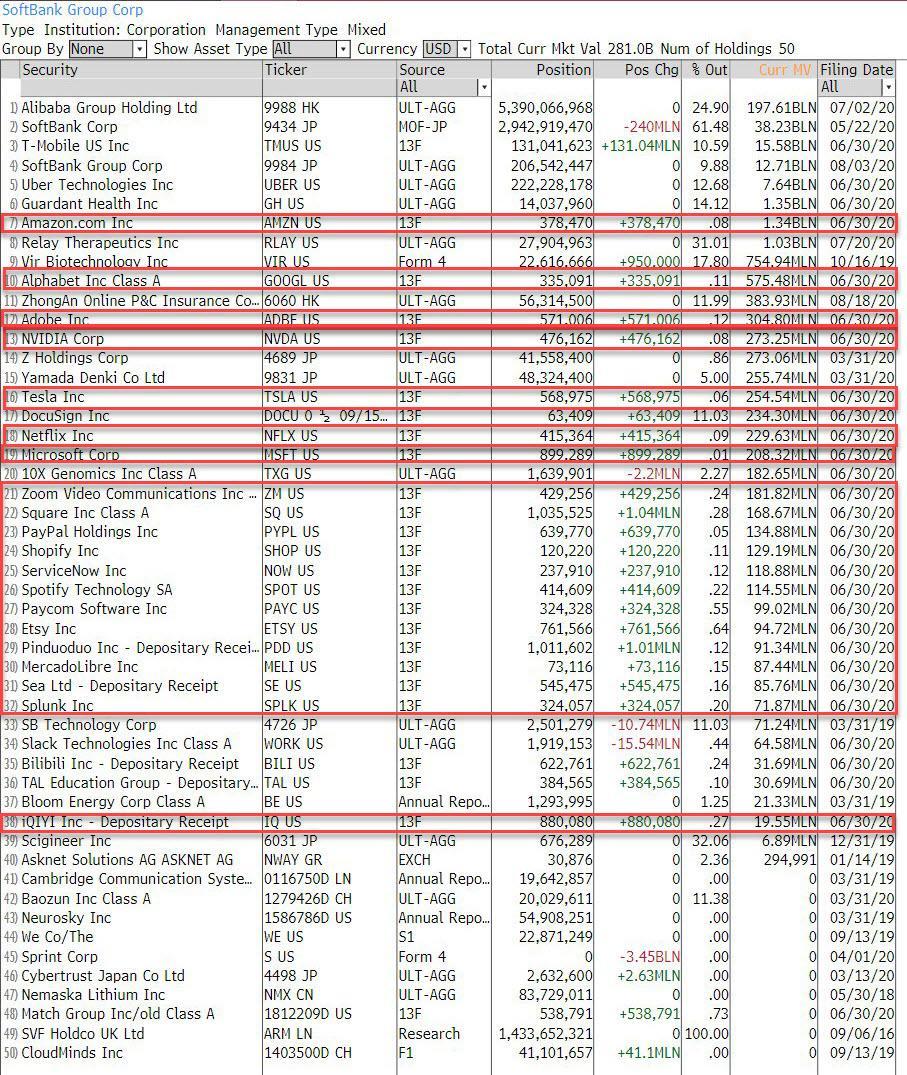 Nvidia and SoftBank are reportedly in "advanced talks", and a deal could be reached as early as the coming week.
Not only would the largest semiconductor deal ever announced, or at least one of the largest. it would also come at a particularly interesting time for the chip industry. The US's new sanctions on Huawei and the news, announced less than a week ago, that Washington might add SMIC, China's largest chipmaker, to an American blacklist preventing it from using American products or even technology produced in the US should create unprecedented supply chain disruption, particularlly in Asia.
On the way up, analysts from the quant team at – where else? – Japan-based Nomura correctly called the gamma "crash up".
As far as how SoftBank successfully used strategic purchases in options markets to force dealers to push the stock higher by "hedging" – essentially pre-buying – a slug of the underlying stock or index (SoftBank focused on the Nasdaq).
We will definitely be keeping an eye out for any additional signs that SoftBank is "reloading the cannon," so to speak. But after everything SoftBank has been through, from last year's WeWork fiasco to the many "Vision Fund" blowups (a chart from the company's earnings slideshow depicts all the startups it invested in via its $100 billion vision fund for tech "unicorns", private companies valued at more than $1 billion)…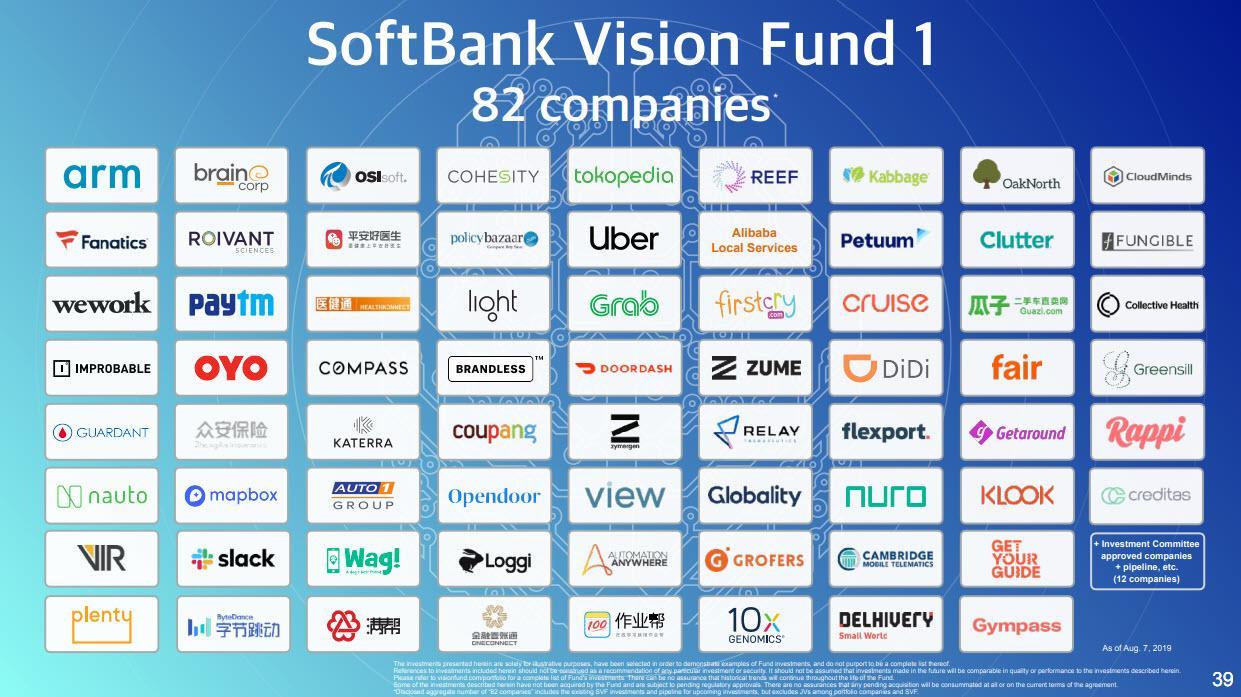 …the notion that the company might want to start slimming down its holdings after all the drama and reputational damage sustained over the last few years.
Though SoftBank bought Arm before the launch of the Vision Fund, the company and its management – including CEO Simon Segers – will be missing from SoftBank's roster of talent, along with some other notable names who have departed before.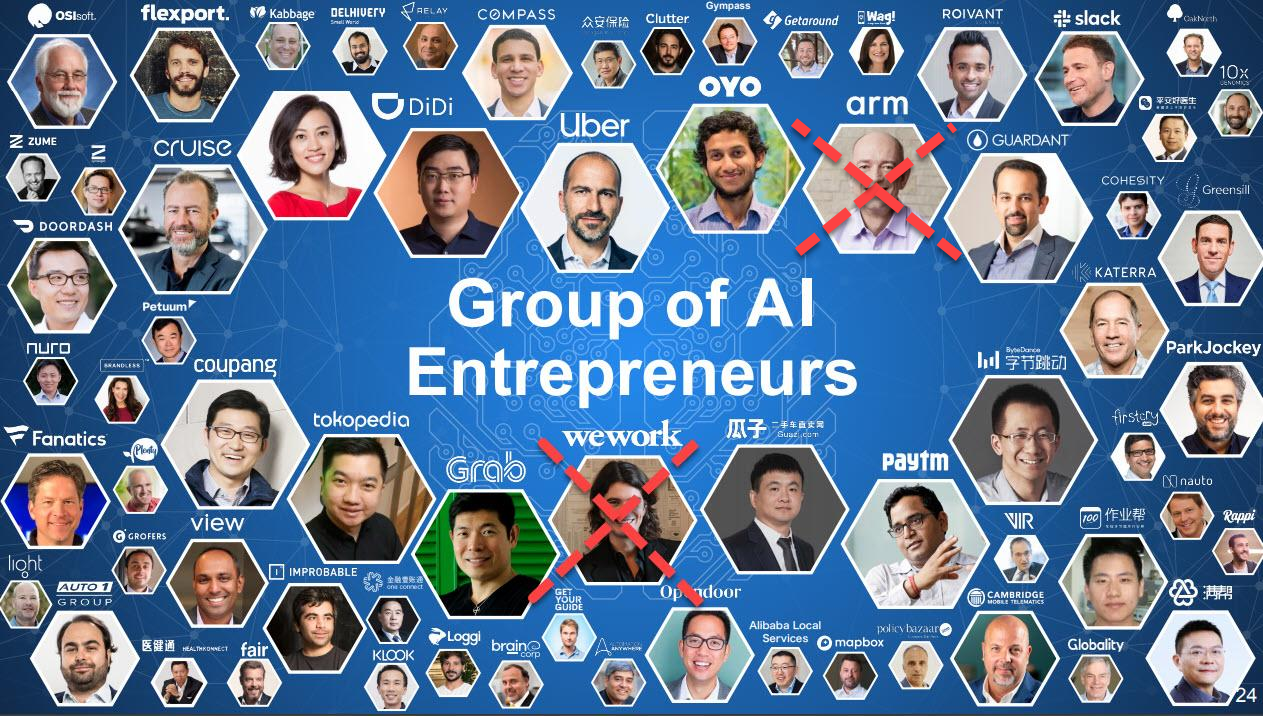 Or, perhaps its getting ready for one more ride on the market-manipulation carousel.