The first three pages of transgender school shooter Audrey Hale's manifesto has been leaked to the press, following a March 27 attack that left three 9-year-olds and three adults dead – just days before a "Trans Day Of Vengeance" was scheduled for April 1st.
Watch live as Stephen Crowder reveals the manifesto, going through it line-by-line:
Crowder also posted the pages:
🚨 BREAKING: Nashville School Covenant Shooter Audrey Hale's "DEATH DAY" Manifesto Targeted "Cr*ckers" with "white privlages"

"wanna kill all you little cr*ckers"

"I hope I have a high death count"

"I'm ready…I hope my victims aren't."

"Ready to die."#NashvilleManifesto pic.twitter.com/89Ie6TlgRf

— Steven Crowder (@scrowder) November 6, 2023
The manifesto, which one official described as "astronomically dangerous," was originally to set for release in May, until the Nashville Police Department (MNPD) reversed course, and said it would be released 'soon.'
One week after the stonewalling began, the National Police Association (NPA) joined the Metropolitan Government of Nashville and Davidson County in suing for all records related to the March 27 shooting at the Covenant School in Nashville.
"We have asked for any manifestos, emails, and any communications related to the case," Betsy Brantner Smith, spokesperson for the National Police Association, told The Epoch Times.
Tennessee resident Clata Renee Brewer working with the NPA, filed the lawsuit on May 5. Theirs is at least the second lawsuit filed over the shooting.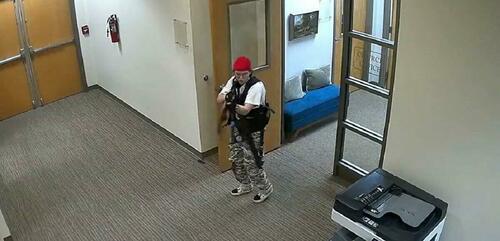 The FBI also denied a request for Hale's manifesto, telling the Epoch Times that U.S. Code exempts from disclosure "records or information compiled for law enforcement records or information… could reasonably be expected to interfere with enforcement proceedings…"
Those "enforcement proceedings" were not cited in the letter. It is unclear what the enforcement proceedings could be in reference to, as the main suspect, Audrey Elizabeth Hale, died at the scene of the attack.
Leftists mocked the shooting, suggesting that the shooting wouldn't have happened if Tennessee hadn't passed laws against gender based surgeries and hormone treatments for minors.
Mentally ill trans terrorist kills 6 people

Deranged leftists: pic.twitter.com/jfLHKOr6Kr

— Libs of TikTok (@libsoftiktok) March 28, 2023
Woke boomer blames the Christian right for the actions of the trans terrorist who shot and killed three children and three adults at a Christian school in Nashville.

— Ian Miles Cheong (@stillgray) March 29, 2023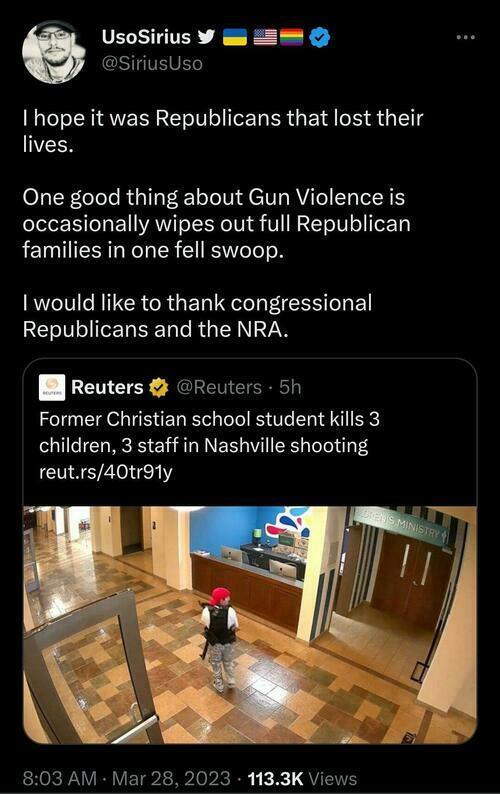 Will officials release the rest?
Loading…