No change in policy rates… as expected; and a barely-changed statement, mean all eyes will be on Fed Chair Powell for the nuance leaning hawkish or dovish.
With money markets and many Fed officials believing that the Fed is done with rate-hikes, Powell will not want to rock the boat of the central bank "proceeding carefully" to let cumulative tightening continue to work through as inflation trends lower and the labor market rebalances.
His recent comments at The Economic Club of New York suggested 'satisfaction' with current policy settings… with the ubiquitous caveat that they are 'data dependent'.
Powell will be treading very carefully as, given the addition of the term "financial conditions" means anything less than the right amount of hawkishness will prompt the kind of reflexive gains in bonds and stocks that will reverse the tightening of financial conditions that he has been quietly comfortably allowing.
Will Powell be asked about the messaging of that one word?
addition of "financial" = Powell to Yellen: "stop spending like a drunken sailor"

— zerohedge (@zerohedge) November 1, 2023
One final point before he speaks: while most expect no surprises from the Fed, the market is uneasy about something with the implied-implied move in the S&P today is 0.89%, which would make it the highest implied move since May according to Goldman.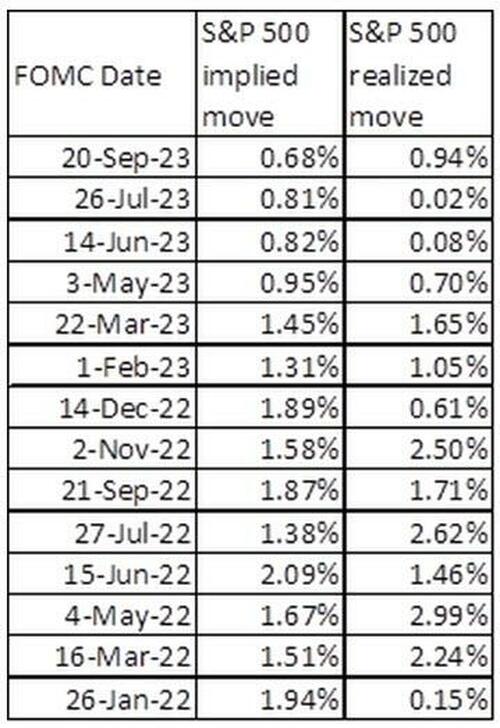 What are they worried about?
Watch Powell's press conference live here (due to start at 1430ET):
Loading…