The US Department of Agriculture's Animal and Plant Health Inspection Service is now airdropping millions of doses of oral rabies vaccines (ORV) throughout several Southeastern states, as wild raccoons and other wildlife are reportedly spreading the disease.
The program to scatter the vaccines in the mountainous forests of the Western North Carolina region is being coordinated between the USDA and the North Carolina Department of Health and Human Services (NCDHHS). Affected counties include Buncombe, Haywood, and Transylvania counties.
"Avoiding contact with wild animals and vaccinating our domestic animals and pets is the best way to prevent rabies, which can often be fatal," said Erica Berl, NCDHHS Deputy State Public Health Veterinarian, in a press release. "The wildlife rabies vaccination program prevents the spread of rabies among animals in the wild, which in turn prevents humans, pets, and other animals from becoming infected."
The vaccine, RABORAL V-RG, comes in a matchbook-sized plastic packet which is coated in fishmeal, or encased inside a fishmeal polymer coating.
"Humans and pets cannot get rabies from contact with the baits, but if they encounter them, they should leave them undisturbed," said the USDA. "Dogs that consume large numbers of baits may experience an upset stomach, but there are no long-term health risks. If adults or children come in contact with baits, immediately rinse the contact area with warm water and soap."
More via the Epoch Times' Matt McGregor;
The program began in August distributing throughout the Northeast to mid-Atlantic regions such as Maine, Pennsylvania, and West Virginia.
It continued into mid-September from mid-September to mid-October in Massachusetts.
Advertisement – Story continues below
Throughout October, the program will be dispersing vaccines by airplane, helicopter, and vehicle in the Southern states such as Alabama, Georgia, North Carolina, and Tennessee.
'A Serious Public Health Concern'
According to the USDA, ORV distribution has taken place in the United States since 1990.
In Canada, it's been used since 1985, and in Europe, it began in 1980.
There are 16 states in the U.S. distributing vaccines for raccoons.
Texas uses them for gray foxes and coyotes.
"Rabies is a serious public health concern," the USDA said in an August press release. "While rabies is almost always fatal once symptoms appear, it also is 100% preventable. Human exposures can be successfully remedied if medical attention is sought immediately following exposure."
Ninety percent of rabies cases in the United States are found in wildlife, the USDA said.
"Costs associated with rabies detection, prevention, and control may exceed $500 million annually in the United States," the USDA said.
The goal of the program, according to the USDA, is to keep raccoons from spreading the virus to states where it hasn't been found or isn't widespread.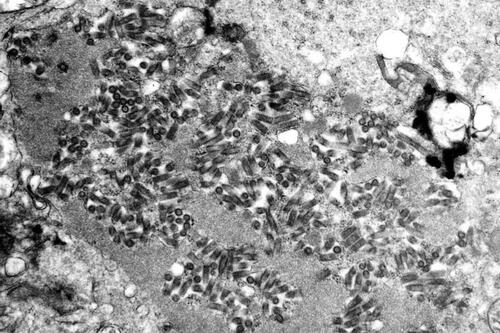 How it Spreads, Symptoms
The virus is carried in the infected animal's saliva and transmitted usually through bites and scratches; however, the saliva can also spread through the eyes, nose, and mouth, according to the World Health Organization (WHO).
Rabies affects the central nervous system, the WHO said.
"In up to 99% of cases, domestic dogs are responsible for rabies virus transmission to humans," the WHO stated in a 2023 Fact Sheet.  "Yet, rabies can affect both domestic and wild animals."
Children between the ages of 5 and 14 are often victims of rabies, the WHO said.
"The incubation period for rabies is typically 2–3 months but may vary from 1 week to 1 year, depending on factors such as the location of virus entry and the viral load," the WHO said. "Initial symptoms of rabies include generic signs like fever, pain, and unusual or unexplained tingling, pricking, or burning sensations at the wound site. As the virus moves to the central nervous system, progressive and fatal inflammation of the brain and spinal cord develops. Clinical rabies in people can be managed but very rarely cured, and not without severe neurological deficits."
The two main types of rabies are furious rabies and paralytic rabies.
Furious rabies causes hyperactivity, hallucinations, a fear of water and fresh air, excitable behavior, and ultimately, after a few days, death caused by cardiorespiratory arrest.
Paralytic rabies is what is found in 20 percent of human cases, and is a kind that is more subtle than the former.
"Muscles gradually become paralyzed, starting from the wound site," the WHO said. "A coma slowly develops, and eventually, death occurs. The paralytic form of rabies is often misdiagnosed, contributing to the under-reporting of the disease."
Diagnosis for detecting a rabies infection is limited.
"Unless the rabies-specific signs of hydrophobia or aerophobia are present, or a reliable history of contact with a suspected or confirmed rabid animal is available, clinical diagnosis is difficult," the WHO said. "Human rabies can be confirmed intravitam and post mortem by various diagnostic techniques that detect whole viruses, viral antigens, or nucleic acids in infected tissues (brain, skin or saliva)."
Rabies is present on all continents except Antarctica, the WHO said, with over 95 percent of deaths occurring in Asia and Africa, though cases aren't frequently reported.
In the U.S., hematophagous bats have become the primary source of human rabies deaths, the WHO said, because rabies in dogs has been contained.
"Bat-mediated rabies is also an emerging public health threat in Australia and Western Europe," the WHO said.
"Human deaths following exposure to foxes, raccoons, skunks, jackals, mongooses, and other wild carnivore host species are very rare, and bites from rodents are not known to transmit rabies," the WHO said.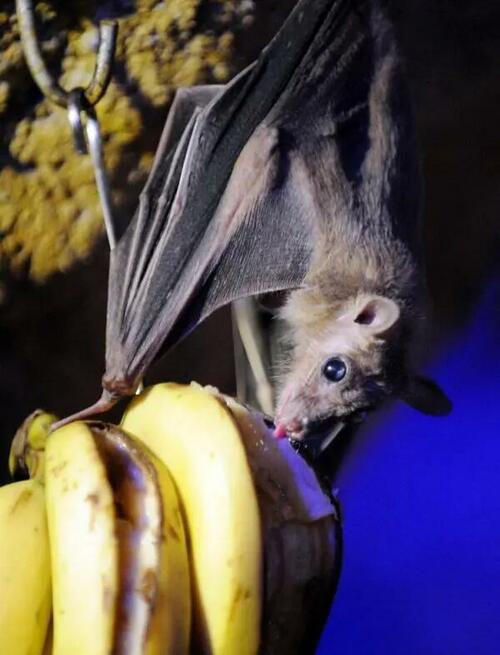 Post-Exposure Prevention
The emergency response to rabies exposure, the WHO said, is called post-exposure prophylaxis (PEP), which involves extensive washing with soap and water for 15 minutes, including direct treatment of the wound; the injection of a "potent and effective rabies vaccine that meets the WHO standards," and the "administration of rabies immunoglobulin or monoclonal antibodies into the wound."
"This prevents the virus from entering the central nervous system, which would invariably result in death," the WHO said.
*  *  *
Remember… if you are bitten by a rabid animal and you become afraid of water, it's over.
Loading…