Oklahoma state Rep. Justin Humphrey (R) says he's filed a probable cause affidavit with the state Attorney General, and has demanded that agents with the Bureau of Alcohol, Tobacco, Firearms and Explosives (ATF) be arrested and prosecuted following a June 16 raid on a gun dealer which resulted in the confiscation of more than 50 firearms.
Humphrey says that the document he filed – which he collaborated on with the Pushmataha County Sheriff's office – focuses on the agents who raided the home of FFL holder Russell Fincher.
According to the affidavit, the ATF agents should be investigated for extortion, terroristic threats and misuse of their authority as law enforcement officials, among other charges.
What's more, weeks after the raid the ATF sent Fincher a list of the 50 confiscated firearms, marked each one down to $10, and allegedly offered him the option of forfeitting them in exchange for a check.
"When you abuse your law enforcement position, I think you ought to be arrested," Humphrey told the Epoch Times.
Fincher told the outlet: "I just want them to really investigate it," adding "I feel like there's no accountability for the ATF."
An ATF spokesman, Ashley Stephens, told the outlet that the assertion that the ATF is confiscating guns for no reason or offering to sell them back to owners for pennies on the dollar is "a mischaracterization of what happened."
More via The Epoch Times;
Handcuffed in Front of Son
Mr. Humphrey worked for the Oklahoma Department of Corrections for 20 years as a probation officer. He said that as a former law enforcement officer, he believes the ATF agents abused their power to intimidate and coerce Mr. Fincher into giving up his property and federal firearms license.
He is accusing the ATF of not clearly stating what crime, if any, Mr. Fincher is accused of and of pressuring him to give up guns and his FFL by handcuffing him and searching his property in front of his 13-year-old son.
"I've looked up all the statutes that I believe were violated," Mr. Humphrey said.
In an interview with The Epoch Times last September, Mr. Fincher said he was shocked by the raid. He said his relationship with the ATF before that day had an air of professional courtesy.
When agents called and told him to stay home that day because they needed to talk to him, he expected the same type of official visit that he'd always had.
But when Mr. Fincher looked out his window, he saw vehicles come up his driveway, spread across his front yard, and disgorge armed men in tactical gear.
"I didn't know what to think," Mr. Fincher said. He stepped out to talk with the agents, was placed in handcuffs, and led away from the house.
"They said, 'You're not being arrested, you're being detained,'" Mr. Fincher said.
The agents asked him about a gun he had legally traded at a gun show years before. A trade that Mr. Fincher said he barely remembers.
The gun had turned up at a crime scene in California years after he had traded it. The ATF traced the gun back to him as the original purchaser. Mr. Fincher said the agents badgered him about the trade, which was legal.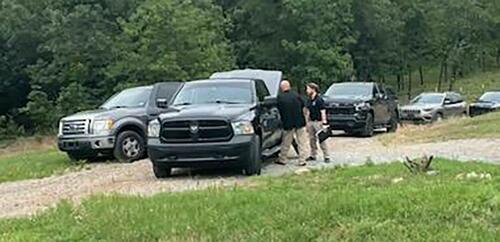 "They said, 'You sold this gun to a criminal.' I asked them, 'Do you have a criminal telling you that Russell Fincher sold me a gun?'" Mr. Fincher said.
Mr. Stephens said that under the ATF's administrative guidelines, agents only seize guns they've been authorized by the court to seize. This is why some guns may be taken while others would be left.
"We can only seize what the court tells us we can seize," he said.
The owner is provided forms to contest the seizure and petition for the return of the property. Those forms will contain an estimated value for the property.
In the weeks after the raid, the ATF sent Mr. Fincher a list of the 50 confiscated firearms that set a value for each gun at $10. While stressing he was not addressing Mr. Fincher's case, Mr. Stephens said the ATF doesn't offer to purchase seized guns.
"That sounds like nothing I've ever heard of in 20 years with the ATF," Mr. Stephens told The Epoch Times.
He added that the agents who seize the property don't set the value.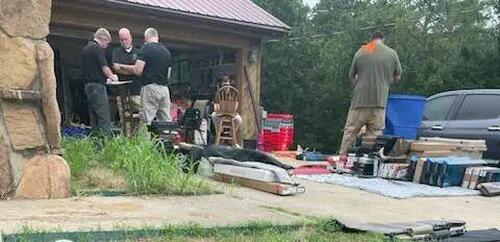 Taking Issue With ATF
The documents provided by Mr. Fincher to The Epoch Times outline the procedure for petitioning to have the property returned.
Speaking with The Epoch Times for this story, Mr. Fincher took issue with Mr. Stephens's assertion.
"My attorney told me that if I agreed to forfeit, they would send me a check for each gun," he said.
Mr. Stephens said that the ATF would comment on the case as soon as possible. However, he said he is prohibited from commenting on ongoing investigations.
"We're just not allowed to talk about ongoing investigations," he said.
Loading…