North Korea on Wednesday deported the American soldier who tried to defect by bolting across the demilitarized zone from South Korea earlier this year. 23-year old US Army soldier Travis King was among a group of tourists when he ran across the border and was immediately taken into North Korean custody in the July incident.
King, who had actually been facing Army disciplinary action after spending two months in a South Korean jail on assault charges, claimed he was running from "inhuman maltreatment and racial discrimination" in the US Army.
King's statement to the North Koreans also said he was "disillusioned about the unequal U.S. society." It seems he was trying to gain sympathy by playing into Pyongyang's standard propaganda narrative about the West. Two US officials have confirmed to the Associated Press that King is now back in American custody.
North Korea's KCNA says that investigators have completed their questioning of King, and now the "relevant organ of the DPRK decided to expel Travis King, a soldier of the U.S. Army who illegally intruded into the territory of the DPRK, under the law of the Republic."
"North Korea did not say how and when it planned to deport Private King, including whether he would be sent back to South Korea through the Demilitarized Zone, which separates North and South Korea," wrote the NY Times earlier in the morning.
A prior US military statement said that King had "willfully and without authorization crossed the Military Demarcation Line into the Democratic People's Republic of Korea."
The NY Times notes that typically North Korea does not return American soldiers who've defected:
It is unusual for North Korea to expel an American soldier who has expressed a wish to seek asylum there. In the past, the country allowed American G.I.s who deserted to its side to live and even start families there. It often used them as propaganda tools, casting them as evil United States military officers in anti-American movies.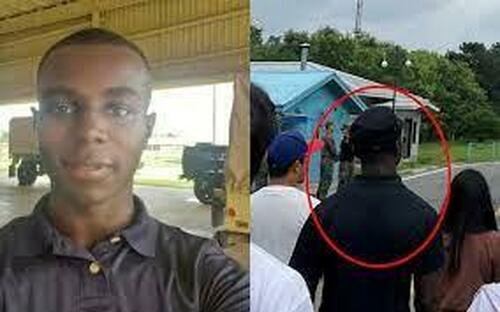 King's saga has added an intriguing new ingredient to perpetually quarrelsome US-North Korea relations, which lately has seen the Kim Jong Un regime ramp up ballistic missile tests in response to growing US military drills with the south.
In 2017, a North Korean soldier ran across the border in 2017 and was hit by five bullets as his fellow soldiers unleashed a 40-round hail of gunfire. He survived and lives in the South. 
Loading…