Authored by Caden Pearson via The Epoch Times (Emphasis ours),
GOP presidential candidate Vivek Ramaswamy has denied claims made by Republican National Committee (RNC) Chair Ronna McDaniel that he voted for former Democratic President Barack Obama.
The Ohio entrepreneur took to social media to accuse Ms. McDaniel of "flat-out lying" and reiterated his call for her resignation.
He repeated online anonymous claims that the RNC chair had allegedly vowed not to give "one cent" to his campaign after he criticized her during the third GOP debate held on Wednesday.
"I've never voted for Obama in my life," Mr. Ramaswamy told Fox News on Thursday. "So, for a chair of the RNC to be saying that on national television, is malpractice."
The RNC, in response to inquiries, directed The Epoch Times to a statement denying Ms. McDaniel's reported remarks about withholding financial support for Ramaswamy's campaign.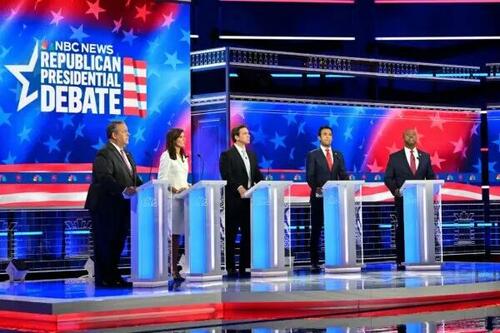 At the third GOP debate in Miami on Wednesday, one day after the Nov. 7 off-year elections that saw Democrats gain ground in key elections, Mr. Ramaswamy said the GOP had become a "party of losers." He attributed the blame to the Republican establishment and called on Ms. McDaniel to resign.
"Since Ronna McDaniel took over as chairwoman of the RNC in 2017, we have lost 2018, 2020, 2022," he said. "We got trounced last night in 2023, and I think that we have to have accountability in our party.
"For that matter, Ronna, if you want to come on stage tonight, you want to look the GOP voters in the eye and tell them you resign, I will turn over [and] yield my time to you."
Following the debate, Ms. McDaniel said the GOP should be focused on domestic issues, such as the border and fentanyl crisis, crime, U.S. families, and defeating President Joe Biden—not her.
"I'm not running for anything, so let's focus on Joe Biden and beating the Democrats," she said Wednesday night.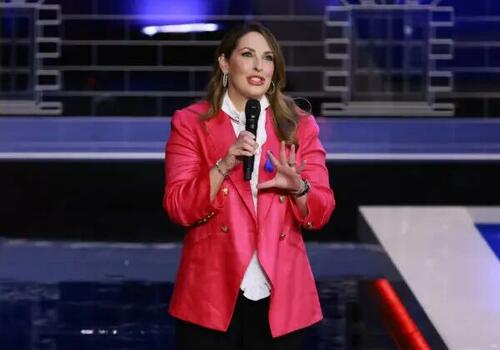 In further comments on Thursday, Ms. McDaniel dismissed Mr. Ramaswamy's comments calling on her to resign, saying that he "needs a headline" and noting that he's polling at "4 percent."
She also said the RNC, a federal committee, isn't involved in state elections.
"We're a federal committee, so we weren't involved in those races on Tuesday," Ms. McDaniel said. "I know Vivek is kind of newer to the party. He voted for Obama, so he may not know that, but this is something we're going to have to get right … as a party."
Ms. McDaniel made her remarks during an interview with Fox News, in which she was responding to criticisms Mr. Ramaswamy leveled at her during the third GOP debate on Wednesday night.
Among the victories for Democrats on Tuesday were Kentucky Gov. Andy Beshear's reelection and the keeping and flipping, respectively, of the Virginia state Senate and House of Delegates.
To qualify for the fourth GOP debate, candidates must meet either of two polling thresholds: "at least 6 percent in two national polls" or "6 percent in one national poll and 6 percent in one early state poll from two separate 'carve out' states," according to the RNC.
They also need a minimum of 80,000 unique donors, with at least 200 donors from each of 20 or more states and territories.
Loading…