Following August's bigger than expected jump  (driven by surging energy prices and healthcare methodology changes)., September's CPI was expected to slow (+0.3% MoM) with the YoY pace inching back lower (from 3.7% to 3.6%) after rebounding for two straight months.
However, headline CPI came in modestly hot at +0.4%, with YoY at 3.7% – that is thed 3rd monthly rebound in a row.
Source: Bloomberg
Core CPI rose 0.3% MoM, with YoY sliding to +4.1% YoY (as expected)… it still hasnt been below 4.00% since May 2021….
Source: Bloomberg
Food and Commodities contribution to YoY CPI slowed while Services increased…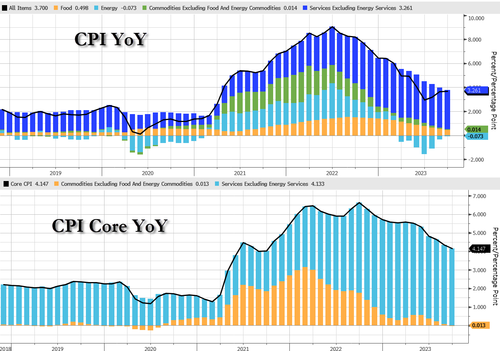 Goods inflation dipped back to unchanged YoY and Services CPI slowed to +5.7%…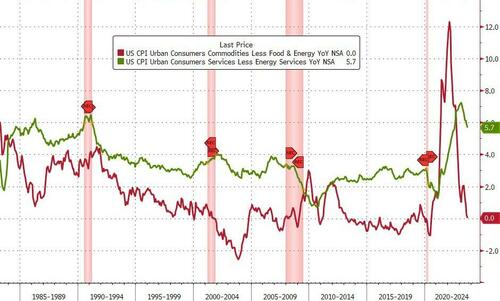 Services stands out on A MoM basis…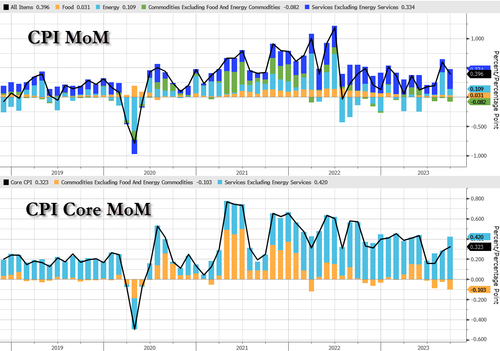 Under the hood, gasoline continues to rise and used car prices drop…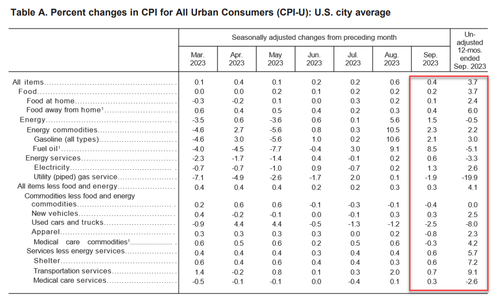 Gasoline prices continue to rise…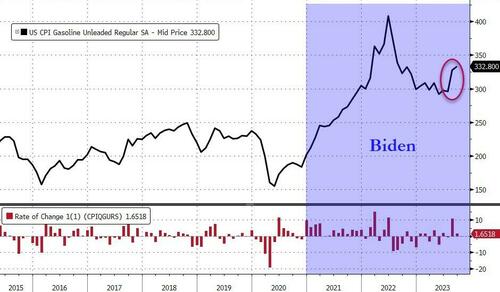 Shelter costs are slowing…
Rent inflation 7.41%, down from 7.76% in August and the lowest since Sept 2022

Shelter inflation 7.15%, down from 7.27% in August and the lowest since Nov 2022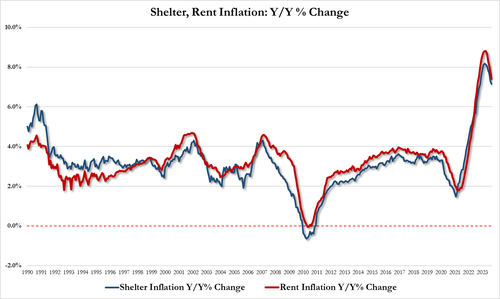 Is this third straight monthly increase in CPI YoY an inflection point? Or is M2 still leading the trend?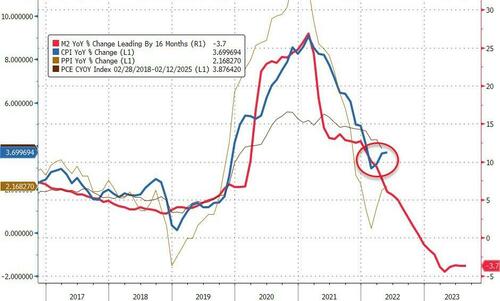 Turning from the cost of things to the ability to pay, "real" wages contracted 0.1% YoY (after 3 months positive)…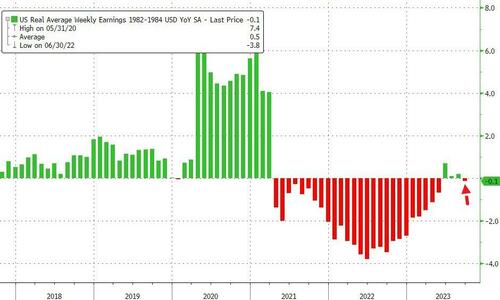 This is not the soft-landing cruise lower in inflation that the market (and The Fed) was hoping for…
Loading…