Cross examination of Sam Bankman-Fried began on Monday, led by prosecutor Danielle Sassoon, who clerked for Justice Antonin Scalia and has a law degree from Yale and a bachelor's degree from Harvard. 
Earlier in the day Monday, direct examination concluded with SBF trying to explain why he promised FTX was "fine" in a Tweet on the morning of November 7th, according to CNN. SBF explained away his tweet by saying it wasn't until the the evening that the market crashed and the company was "risking a solvency crisis".
And that wasn't even the best thing he said on Monday indicating he thought everyone else in the world was an idiot other than him…
SBF has "appeared flustered and anxious" while being questioned by Sassoon before in hearings, CNN wrote.
Sassoon started by hinting at Bankman-Fried's talent for narrative, which had convinced investors and clients to invest in his firm. Sassoon cited multiple occasions where Bankman-Fried had publicly lauded FTX's cutting-edge technology and dedication to user safety.
Then, she called out the fact that SBF had publicly endorsed regulation for crypto, according to CNN coverage of the trial. She asked SBF: "That was just for PR, wasn't it?"
When he responded "no", she cited a conversation Bankman-Fried had with a journalist where he stated "f*ck regulators" and that his advocacy for regulation was "just PR". She also referenced another conversation where SBF called some customers "dumb motherf*ckers."
Q: You called people on Crypto Twitter "Dumb motherf*ckers"?
SBF: A subset of them, yes. https://t.co/CHxugiBMA4

— zerohedge (@zerohedge) October 30, 2023
SBF, for the most part, appeared to play dumb. He claimed that "he didn't recall what he told reporters in various interviews," per CNN. When asked: "Do you recall saying FTX and Alameda acted separately?" he responded: "I'm not sure about the exact phrasing."
He also played dumb when it came to his congressional testimony:
AUSA Sassoon: The key principles you told Congress about, you review it, right?
SBF: Yes.
AUSA: You were involved in drafting it?
SBF: I don't remember being involved in drafting it.
AUSA: You submitted it under oath?
SBF: Yep.

— Inner City Press (@innercitypress) October 30, 2023
Recall Friday was the first day SBF took the stand in his own defense. While testifying on Friday, Financial Times reported that Bankman-Fried said he thought him and his team, "might be able to build the best product on the market" and "move the [cryptocurrency] ecosystem forward" by forming FTX.
At first he said there was "a ton of excitement, a ton of demand" for crypto, but that "the banks weren't involved, the brokers were not involved". FTX  "turned out basically the opposite" of his goals of being the best product on the market, he said, noting "a lot of people got hurt". 
According to FT, he also added: "I made a number of small mistakes and a number of larger mistakes," stating that "by far the biggest mistake was that we did not have a dedicated risk management team . . . and there were significant oversights".
When he founded Alameda in 2017, he admitted to having "absolutely no idea" how crypto worked, but thought "there might be really, really large arbitrage opportunities available".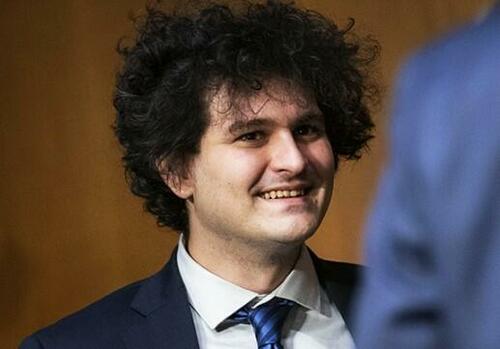 Loading…