Auto research firm Cox Automotive – the owner of the closely followed Manheim price index – published new data this week for the first 15 days of November that shows wholesale used-vehicle prices continue to slide and have stumbled into a bear market.
The Manheim Used Vehicle Value Index fell to 206.1, marking a 5.3% decrease from November 2022. There was a 2.3% decline in prices in the first half of November compared to October. After reaching its peak at 257.7 in December 2021, the index has officially entered a bear market with a 20% decline. Last month, the index experienced its most significant drawdown in its history, a trend continuing to gain momentum. 
All vehicles, including pickups, SUVs, and vans recorded declines of 5.3%, at 4.2%, 4.8%, and 5%, respectively. Compact cars dropped the most, down 10.7%, midsize cars slid by 8%, and luxury fell 6.1% year-over-year. 
Falling auto prices come as Bankrate data shows the average borrowing rates for used vehicles have surged from around 3.85% in Feb. 2022 to 7.3% this week. A rate shock has curbed demand, making used vehicle affordability the worst in years. 
It is only a matter of time before the Biden administration's social media team of clueless GenZ-ers and millennials start touting all the used car price declines…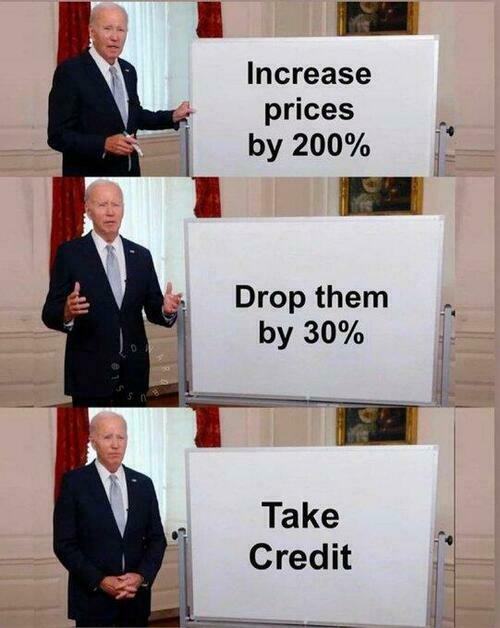 Even with these savings, used vehicle prices are still well above pre-Covid levels while financing costs are at generational highs.
Loading…