It appears the jury of Texas State Senators agreed with Texas AG Ken Paxton's attorney Tony Buzbee – who said Friday in his closing remarks that the prosecution did not prove its case, calling the charges "baloney," "bull", "hogwash", and a "political with hunt" – as they just acquitted the embattled AG of all impeachment charges.
The Texas Senate chamber was turned into a courtroom for the historic impeachment trial of state Attorney General Ken Paxton, which kicked off last Tuesday morning at the state Capitol in Austin, Texas.
Mr. Paxton was impeached on 20 articles in late May by the GOP-led House of Representatives in a vote of 121–23. He is only the third sitting official to be impeached in the state's nearly 200-year history. The last impeachment case was more than a century ago.
The articles of impeachment included allegations of abuse of power and bribery, among others. Mr. Paxton and his lawyers have maintained that all of the accusations are false.
As Bloomberg reported, at the heart of the allegations against Paxton was his friendship with Nate Paul, an Austin real estate developer and political donor.
At the time, Paul was under state and federal investigation for separate allegations, and has since been indicted. He has pleaded not guilty.
Paxton was accused of using his office to benefit Paul, including by conducting baseless investigations into Paul's rivals.
In turn, Paul allegedly helped Paxton conceal an extramarital affair and funded renovations to the attorney general's home.
But, 8 days later, despite the earlier overwhelming majority vote of House Republicans to impeach him, Senate Republicans on the 30-person jury empaneled for the trial rallied around the party with all but two of 18 Republicans voting to clear Paxton of every charge.
State Rep. Jeff Leach (R), one of the House impeachment managers, said in closings that "there comes a time for each of us… not to ask yourself what is safe, or popular, or politic, but what is right," and implored the jurors to sustain the articles of impeachment.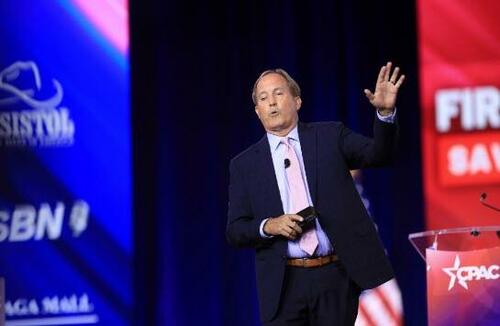 "There is shame here, and the shame sits right there that they would bring this case in this chamber with no evidence," Buzbee said, pointing to the House impeachment managers and the lawyers working with them.
"I am proud to represent Attorney General Ken Paxton. If this can happen to him, it can happen to anyone."
However, while Paxton may have won this battle, the war continues as Axios reports the FBI is also investigating him for the alleged misdeeds underpinning his impeachment.
A grand jury has reportedly been impaneled to review potential criminal charges.
Furthermore, Paxton also faces eight-year-old fraud charges, a whistleblower lawsuit, and a state bar lawsuit over his role in challenging the 2020 election results that could end with his disbarment.
Nevertheless, having been suspended following the House impeachment in May, Paxton will now return to office, as his attorney said:
"They assumed that Attorney General Ken Paxton would resign. Well, guess what? He did not resign. He is proud and is ready to go back to work. And after this is over, I expect he will go back to work."
Loading…