A new weekly report from the Rutgers University Global Snow Lab reveals snow cover across the Northern Hemisphere is at the upper end of a 57-year maximum. 
"Yet another inconvenient truth. When it warms, it snows more, which starts the process of cooling. That has been old-time climate cycle theory for 60 years because it was in a book my dad gave me when I was 8," meteorologist Joe Bastardi wrote on X. 
Bastardi quoted another X user's post: "Latest Rutgers snow lab NH snow cover extent, now near the 57yr maximum. Astonishing in a world "Burning up.""
Recall over the summer. Corporate media unleashed a barrage of climate doom headlines, including "Era of global boiling has arrived," "Hottest month in the history of civilization," and "Hottest day ever recorded."
CBS News wrote, "Earth sees third straight hottest day on record, though it's unofficial: 'Brutally hot.'" It's crucial to note that CBS hedged itself with "unofficial," meaning the data was never verified. 
This led the National Oceanic and Atmospheric Administration to question the climate math pushed by corporate media outlets: 
"Although NOAA cannot validate the methodology or conclusion of the University of Maine analysis, we recognize that we are in a warm period due to climate change."
In a world that is supposedly burning because of cow farts and fossil-fuel cars, the one thing that should not be happening is rising snow coverage. 
Just wait until corporate media cites some unknown think tank with shady climate math that pushes the narrative that 'increasing snow coverage is because of climate change.' 
We hate to break it to corporate media, but the climate has constantly changed for billions of years. 
According to climate child warrior Greta, we should all be dead right about now.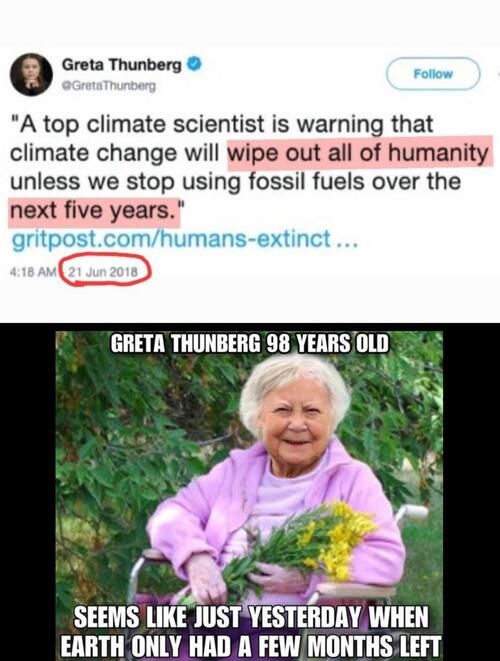 Climate fear has been a multi-decade scheme…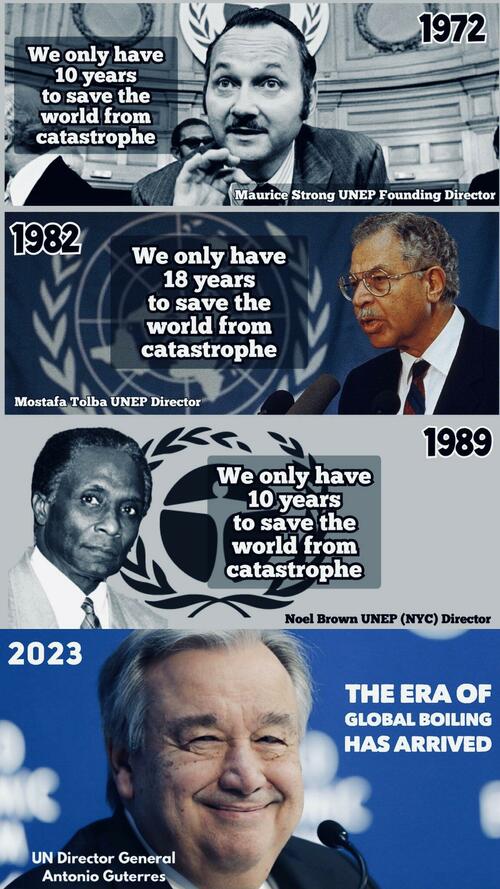 Remember that in the Northern Hemisphere, it's an El Nino winter. 
Loading…