Authored by Jack Phillips via The Epoch Times (emphasis ours),
Anheuser-Busch InBev's studio chief departed the company and cited the Bud Light backlash as one reason why, she confirmed this week.
In April, Bud Light faced significant backlash and a boycott when it released personalized beer cans that feature a transgender social media influencer and activist. In the meantime, sales of the beer have dropped for consecutive weeks and appear to show no signs of abating.
Lauren Denowitz, the now-former studio head, wrote on social media that she has left the firm's division and made note of the company's branding "crisis."
"With the Bud Light situation earlier this year, the company experienced its largest brand crisis in its several-hundred-year history. The impacts are being felt far and wide," she wrote on LinkedIn, adding that the firm is "prioritizing resourcing shorter-term impact initiatives versus longer-lead-time strategic bets like brand entertainment."
"While I am disappointed that a promising initiative with such momentum was cut short, I am incredibly grateful for the opportunity I was given," Ms. Denowitz said.
The Epoch Times has contacted Anheuser-Busch for comment Friday. A company spokesperson told Business Insider that the firm would continue to work in the entertainment field but provided no further details about why she departed.
Sales Down
In a conference call with investors earlier this week, CEO Michel Doukeris appeared to address the controversy by saying that "consumers continue to want the Bud Light brand to concentrate on the platforms that all consumers love, and we are doing just that through investing in partnerships with the NFL, Fields of Honor, news platforms, college football, and our recently announced return to partnering with the UFC. Two, they want Bud Light to focus on beer," according to a transcript.
"They want that beer without a debate. We are taking the feedback and working hard toward our consumers' business every day across the world," Mr. Doukeris added, echoing comments he made weeks after the controversy erupted earlier this year.
Recent Bud Light advertising campaigns, he added, "are all about bringing people together over a beer for the moments that matter" and claimed that a "recent survey found that over 40 percent of lapsed Bud Light drinkers said that they are now more open to come back to drinking Bud Light."
Anheuser-Busch said that its U.S. revenues declined by 13.5 percent for the earnings quarter, while volumes dropped by 16.6 percent. That drop was driven "primarily due to volume decline of Bud Light."
"Approximately two-thirds of this decrease attributable to market share performance and the remainder from productivity loss, increased sales and marketing investments, and support measures for our wholesaler partners," the company said in a release this week.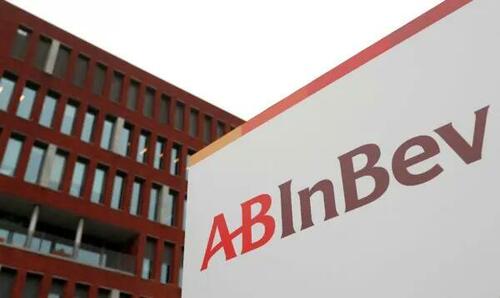 The decline marks the second quarter in which the Bud Light backlash has affected its U.S. sales. In August, Anheuser-Busch said its American division had recorded a drop in profit amid the backlash, which caused the dethroning of Bud Light from its position as the top-selling beer in the United States for more than 20 years.
U.S. dollar sales of Bud Light were down 29 percent in the four weeks that ended on Oct. 21 compared to sales a year before that, according to Nielsen data compiled by Bump Williams Consulting, as reported by The Associated Press. Year-to-date sales are down about 19 percent.
It all started when Bud Light sent a commemorative can to transgender influencer Dylan Mulvaney in early April. Conservative celebrities and commentators reacted swiftly, with some calling for a consumer boycott of the brand as images of the Mulvaney can were displayed across social media.
Before the Mulvaney controversy, Bud Light and Budweiser were long associated with the NFL, American flags, and Clydesdale horses. Recent post-Mulvaney Bud Light advertisements appear to touch on those familiar themes, while the company has since partnered with Kansas City Chiefs tight end Travis Kelce and, now, the UFC.
Other Changes
Late last month, the UFC and Anheuser-Busch confirmed that the two entities would again be partners, with Bud Light becoming the official beer sponsor of the mixed martial arts promotion. The two companies were partnered more than a decade ago.
"I'm proud to announce we are back in business together," UFC chief executive Dana White said in a statement. "There are many reasons why I chose to go with Anheuser-Busch and Bud Light, most importantly because I feel we are very aligned when it comes to our core values and what the UFC brand stands for."
The financial terms haven't been disclosed, but a person familiar with the partnership told CNBC in October that the deal is above $100 million.
Mr. White, meanwhile, recently told Fox News host Sean Hannity last week that the deal isn't about revenue. "There are many other things that are important to me other than just the money," he said. "And the people that were all involved in this negotiation, on every side, absolutely, positively know that my choice was not determined by money."
Loading…