Auctioneer RM Sotheby's announced on X earlier this week that it's presenting "The White Collection," a stunning 56-car-strong collection of Porsches, from 356 B Carrera 2 to a 2015 918 Spyder, on Dec. 2. 
Sotheby's said The White Collection took the owner over a decade to collect, where many of these vehicles are in original condition. "To truly comprehend this collection's depth, one has to understand the secondary Porsche market," Gord Duff, global head of auctions at RM Sotheby's, told Forbes. 
Duff continued, "These vehicles, which show high originality and remarkably low mileage, are among the most sought-after Porsche sports cars in the current market."
The collection has 63 lots, including 56 Porsche sports cars, two Porsche tractors, and other notable automotive memorabilia.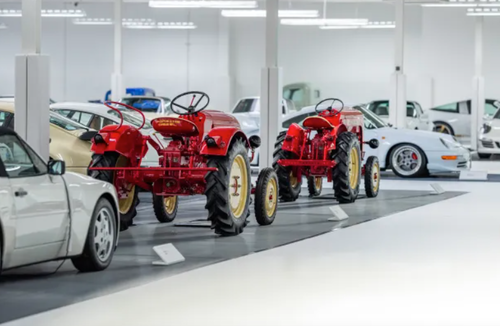 The vehicles will hit the auction block as the economy slumps under President Biden. JPMorgan, Goldman, Bank of America, Barclays, and Citi have all warned about faltering consumers. And stock and bond market turmoil, as well as political chaos in Washington, DC, doesn't help with sentiment. Also, interest rates at decade highs have killed fast money at auctions. 
Many Sotheby's and/or Barrett-Jackson auctions are attended by wealthy boomers, maybe some millennials, and very few Gen Zers. So when risk parity portfolios underperform for boomers — their ability to splurge on classic cars and cruise ship travel becomes obsolete.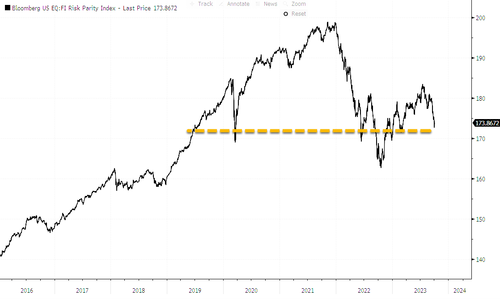 To get a glimpse of how boomers at RM Sotheby's auctions feel considering the challenging political and macroenvironment. One X user posted at a Sotheby's auction on Wednesday night -detailed in a series of posts – that blue chip cars were selling well below Sotheby's price range. 
The X user showed a 1931 Cadillac 370-A V-12 Roadster by Fleetwood that was forecasted to fetch $250k – $300k but only sold for $187k – well below the range offered by the auctioneer. 
The bidders aren't here! pic.twitter.com/hwspb7eino

— Alastair (@StockBoardAsset) October 5, 2023
"Another Pebble Beach car sold for 50% off at RM Sotheby's. Terrible sentiment is reflected in poor economy," he said. 
Another Pebble Beach car sold for 50% off at RM Sotheby's. Terrible sentiment is reflected in poor economy.

— Alastair (@StockBoardAsset) October 4, 2023
Taking a look at the classic car bubble, Hagerty indexes show American Muscle, Blue Chip, British, and Ferrari automobiles peaked right before Covid. Many of these vehicles are popular with boomers and shunned by millennials. Some of these vehicles may have peaked for good as the younger generations want no parts of these cars. 
1950s American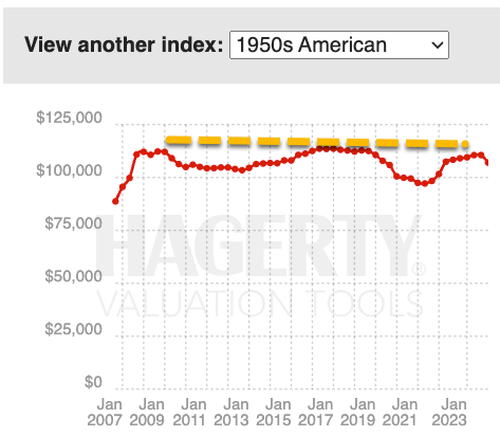 Blue Chip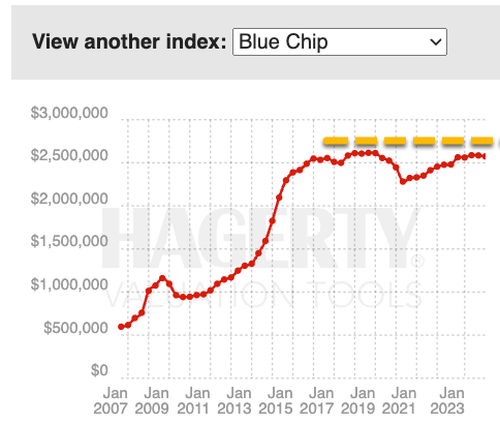 British
Ferrari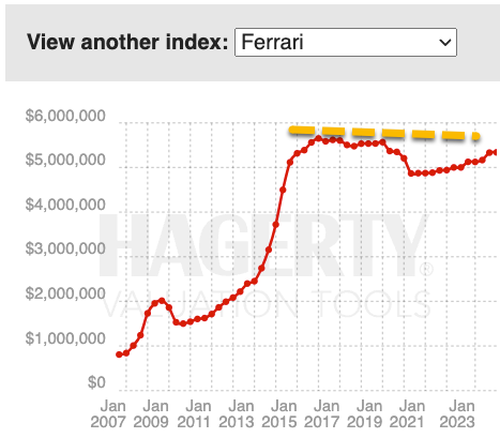 German Collectibles have also stalled.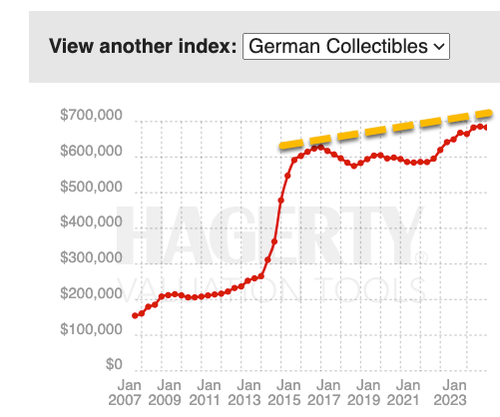 And American Muscle Cars is running out of buyers.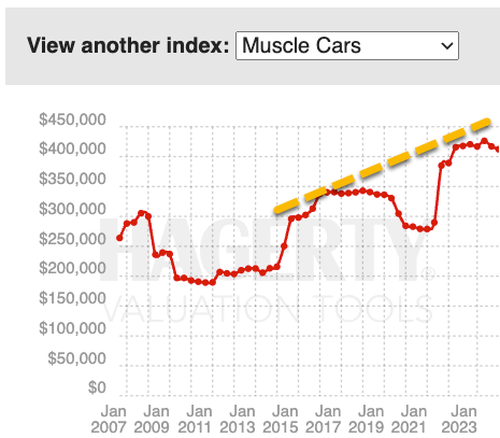 Meanwhile, easy money during Covid sent Affordable Classics rocketing higher.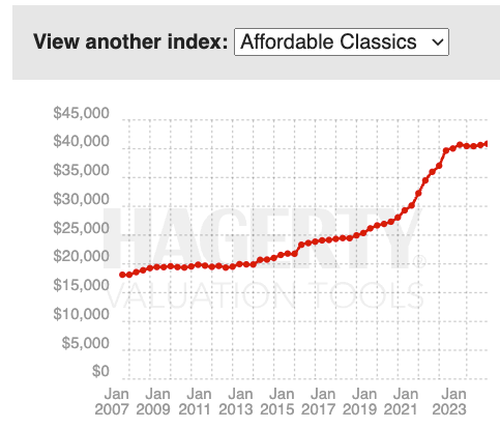 As for the Porsche collection, the auction's upcoming results might hint at how wealthy consumers feel considering the challenging environment.
Loading…