R&Q's Quilter Steps Down as CEO, Retires at Year-End; Spiegel Becomes New CEO
New

You can now listen to Insurance Journal articles!
R&Q Insurance Holdings Ltd., the non-life global specialty insurance company that focuses on program management and legacy insurance businesses, announced that CEO Alan Quilter will retire at the end of 2023 and is stepping down immediately to run the company's program management unit.
Meanwhile, Jeffrey (Jeff) Hayman has been named non-executive chairman of R&Q, with immediate effect.
Following Hayman's appointment, William Spiegel, the former executive chairman, assumed the role of group CEO, while Quilter steps down as CEO to work exclusively with the program management teams in the US and UK/Europe before retiring at the end of December 2023. (According to the company's website, Quilter's new title is group head of program management).
The group was founded by Ken Randall and Quilter in 1991.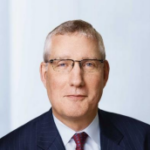 "As we announced last year, we started a search for a non-executive chairman in order to have a governance structure that is more aligned with best market practice. In Jeff Hayman we have identified an outstanding candidate given his highly relevant experience that includes board roles in the US, Europe and Asia, and executive and leadership roles with AIG and Travelers," commented Spiegel, group chief executive officer.
"As a co-founder, Alan has been instrumental in the growth, evolution and success of R&Q over the last 30 years. Most recently, he has played an important role in the expansion and development of our leading Program Management business," added Spiegel. "On a personal level, I have greatly valued Alan's partnership, collaboration and experience. I am delighted he will remain with us for the remainder of 2023, ensuring a smooth transition before his very well-deserved retirement."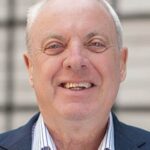 The group has seen some turmoil over the past year. In April 2022, it announced it would be acquired by R&Q shareholder Brickell PC Insurance Holdings for £482 million as well as $100 million of new equity funding. At the time, R&Q indicated that a capital boost was needed as a result of new accounting standards due to become effective in 2023.
Just a month later, the deal was scrapped and the group announced it would raise funds via a placing of shares with institutional shareholders. By July 2022, R&Q successfully raised approximately $129.5 million.
Also in July 2022, the company was renamed R&Q Insurance Holdings Ltd. from Randall & Quilter Investment Holdings Ltd.
Source: R&Q Insurance Holdings
Related:
The most important insurance news,in your inbox every business day.
Get the insurance industry's trusted newsletter