Billionaires Brin, Pritzker, Zuckerman And Ovitz Issued Subpoenas In Epstein Lawsuit
Billionaires Sergey Brin, Thomas Pritzker, Mortimer Zuckerman and Michael Ovitz were issued subpoenas this week by the US Virgin Islands as part of its lawsuit against JPMorgan over the bank's relationship with now-deceased pedophile Jeffrey Epstein, according to the Wall Street Journal, citing people familiar with the matter.
The subpoenas seek any communications or documents related to JPMorgan and Epstein.
The four men are some of the wealthiest people in the U.S., and it couldn't be determined why they were being asked for the communications and documents. In civil cases, lawyers can use subpoenas during the discovery process to get information from people who aren't a party to a lawsuit but could provide evidence related to the case. -WSJ
JPMorgan is being sued by the US Virgin Islands along with several Epstein accusers in a combined case over Epstein's sex trafficking operation. The plaintiffs claim that the bank facilitated abuse by allowing Epstein to remain a client while helping send money to his victims. The lawsuit also alleges that JPMorgan turned a blind eye to Epstein's activities after receiving referrals for high-value business opportunities.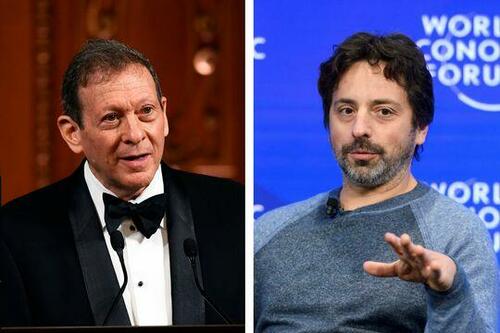 Brin is a co-founder of Google and sits on the board of parent company Alphabet. Pritzker is executive chairman of Hyatt Hotels. Ovitz is a venture capitalist and co-founder of the Creative Artists Agency (CAA), and Zuckerman is a real-estate billionaire and owns US News & World Report.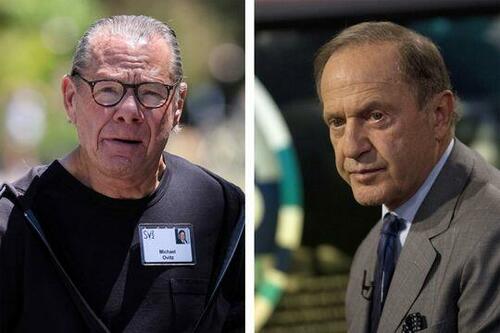 As we noted on Tuesday, JPMorgan CEO Jamie Dimon is expected to be deposed under oath regarding the bank's relationship with Epstein – who banked with JPMorgan for 15 years until it eventually cut ties with the convicted sex offender in 2013.
"Jamie Dimon knew in 2008 that his billionaire client was a sex trafficker," argued US Virgin Islands attorney Mimi Liu during a March hearing in front of Manhattan US District Judge Jed Rakoff, referring to the year Epstein was first criminally charged with sex crimes, CNBC reported earlier this month.
Lawyers have questioned several JPMorgan employees so far in this case and another filed by an unnamed woman who accused Epstein of sexual abuse. The cases are running together in Manhattan federal court.

JPMorgan has sought to have the lawsuits dismissed. The bank has denied that it aided Epstein and has sought to blame any relationship on former executive Jes Staley, whom the bank has sued. Mr. Staley has maintained he was friendly with Epstein but never knew about his alleged crimes. -WSJ
"If Staley is a rogue employee, why isn't Jamie Dimon?" Liu said during the hearing to discuss the bank's efforts to have the USVI lawsuit against the bank dismissed, referring to former JPMorgan executive Jes Staley, who is not named in the current litigation.
"Staley knew, Dimon knew, JPMorgan Chase knew," Liu continued, noting that there were several cash transfers and wire transfers made by the prolific pedophile (Epstein), including several hundreds of thousands of dollars paid to several women which should have been flagged as suspicious.
Loading…