People Moves: CFC Taps Markel's Bailey to Lead Cyber U/W; Lockton Hires James as Head of Facilities & Binders; WTW Appoints Aon's Van Ede for Trade Credit
This edition of International People Moves details appointments at the MGA CFC Underwriting, Lockton, and WTW.
A summary of these new hires follows here.
CFC Taps Markel's Bailey as Cyber Underwriting Leader
CFC Underwriting, the London-based specialist managing general agent, announced it has appointed Scott Bailey as cyber underwriting leader.
In this newly created role, Bailey will be responsible for the strategic underwriting management of CFC's entire cyber portfolio.
Bailey returns to CFC after almost 10 years at Markel International, the last four as managing director of its cyber division, and a year as European underwriting director for technology/cyber at CNA Europe. He previously spent 12 years at CFC managing the technology and media division.
***
Lockton Hires James as Head of Facilities & Binders in London Specialities Division
Lockton, the privately-owned independent insurance broker, has appointed Michael James as head of Facilities & Binders within its London Property & Casualty (P&C) Specialties division. James begins his new role with immediate effect, reporting to Adam Watson, head of North American Property.
In this role, James will be involved in building out the P&C Specialties' binders and facilities business, focusing on strategic cross-class growth areas for the division, including North American property and casualty. Additionally, Michael will lead initiatives to broaden the team's expertise, as well as enhancing the division's use of data and analytics, technology and digital processes.
James brings more than 30 years of London market experience to Lockton, across both broking and underwriting disciplines, having overseen business originating from a range of geographies. He joins Lockton after 10 years at Chesterfield, where he was a North American Binders & Facilities broker and took a leading role in establishing the direction and expansion of that book of business. Before that, he was an underwriter and Head of North America at Markel, based in London.
James' arrival marks the latest addition to Lockton's rapidly expanding P&C Specialties division, following the appointment of Robert Rechtern, head of Accident & Health, Sports and Contingency, in October 2022.
***
WTW Names Aon's Van Ede to Lead Trade Credit
WTW, the global advisory, broking and solutions company, announced the appointment of Pieter Van Ede as global head of Trade Credit, reporting to Evan Freely, head of Global Financial Solutions at WTW.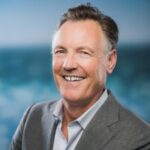 Formerly deputy global head of Credit Solutions at Aon, Van Ede has over 30 years' experience in delivering trade credit insurance across several continents. He also previously held executive positions at Marsh as well as Atradius in The Netherlands and Credit Guarantee Insurance Corporation in South Africa.
Based in Denver, Van Ede who joins WTW in February will be responsible for delivering the global trade credit strategy. WTW has identified trade credit as an area of focus and today's appointment demonstrates the company's commitment to growth in this specialist area.
Van Ede will take over the role previously held by Scott Ettien who will continue as financial solutions regional head of North America as well as extending Ettien's role as Global Head of Receivables and Supply Chain Finance.
Topics
Cyber
Auto
Aon
Willis Towers Watson
Interested in Auto?
Get automatic alerts for this topic.