Massive Roundtrips Across Global Markets As Russia Sanctions Fears Abate
Well that was a night and a day…
As Goldman's Chris Hussey summarized today, "the Russia-Ukraine conflict transitioned from a 'known unknown' to a 'known known' today, in the parlance of Wall Street, and markets may be showing some signs of embracing a bit of the diminishing 'uncertainty'."
The most devastating package of sanctions ever in the history of the world, avoided touching any commodity product and did not include SWIFT restrictions and that was all the excuse that was needed for traders to lift hedges, punching stocks higher.
Today's rebound (from down 4% to up 3.5%) was the biggest intraday jump in NQ futs since 3.13.2020 as The Fed unleashed hell on the bears.
All the US majors got back into the green by the close…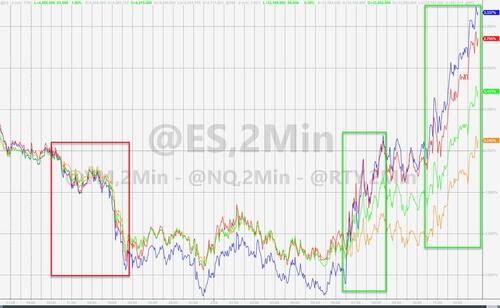 (Today was a bigger swing than on 4/6/2020… the day that SBA unveiled the Paycheck Protection Program.)
The Nasdaq futures was down 22% from its highs overnight – in bear market territory – but no longer.
For context, here is performance from last Friday (before Putin's address)…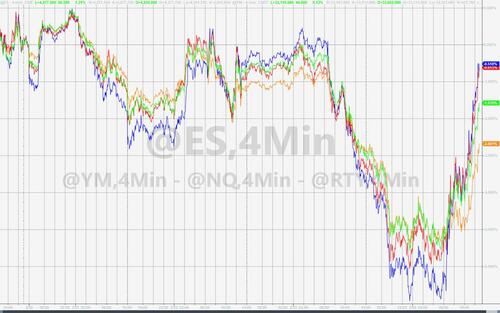 VIX (futures) roundtripped dramatically too – spiking to 34 overnight before plunging back to 29…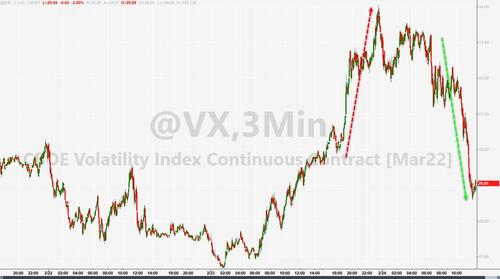 All on the back of a giant short-squeeze…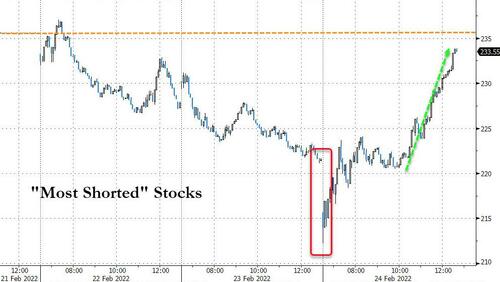 Source: Bloomberg
Rate-hike odds plunged with March now pricing in (barely) just one rate-hike (after pricing in 2 rate-hikes just two weeks ago)…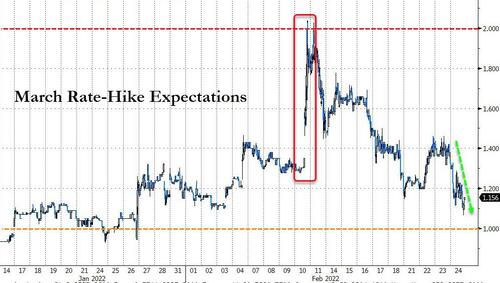 Source: Bloomberg
And Rate-cut expectations continue for 2023…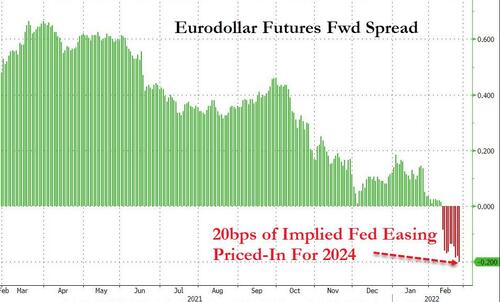 Source: Bloomberg
So here are some more fun roundtrips…
WTI ended barely positive after exploding up to over $100…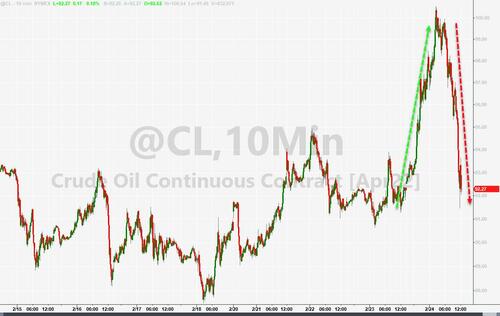 NatGas (Henry Hub) shot higher overnight, then reversed almost all of it after the president's sanctions speech…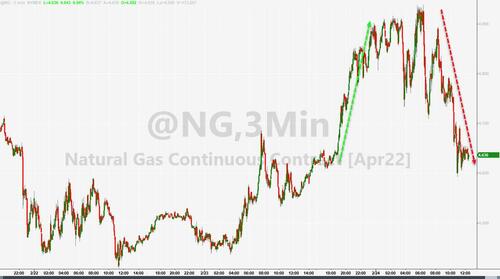 Gold actually ended the day lower, back below $1900… after screaming higher above $1975 intraday…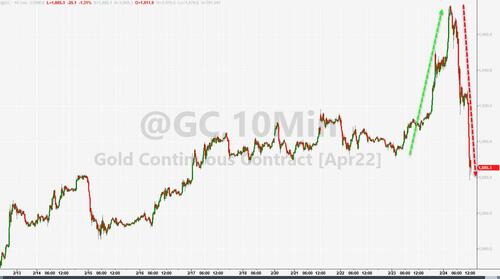 Bitcoin went from a selling scramble to total panic-buying…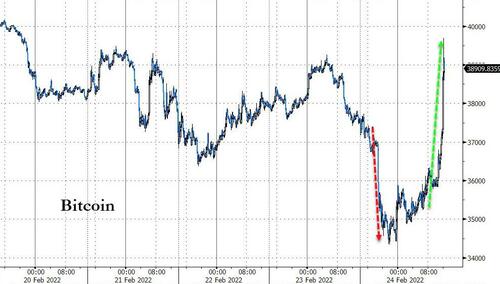 Source: Bloomberg
Bonds were bid overnight as the world dived into safe-havens, then as Biden spoke, the world started puking all those bonds back and yields shot back higher….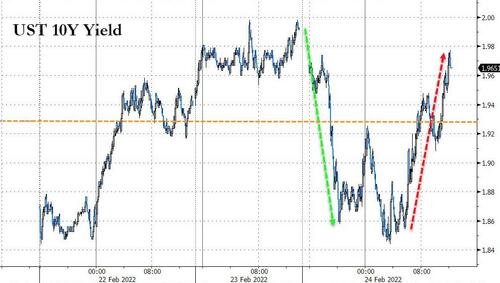 Source: Bloomberg
Even the Ruble rebounded after crashing to its weakest on record against the dollar…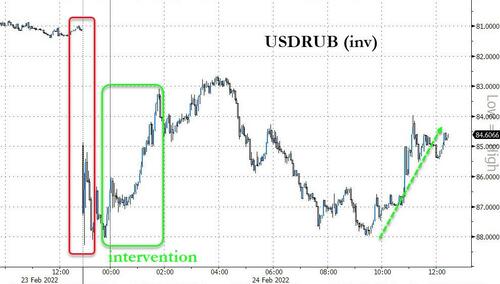 Source: Bloomberg
Russian stocks rebounded too(this is VanEck Russia ETF)…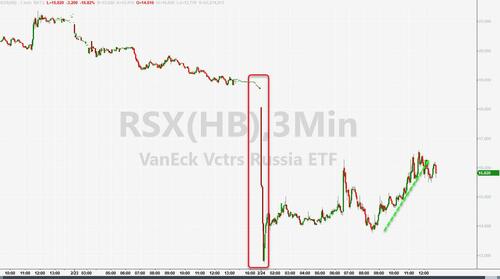 Credit markets went from Lena Dunham to Halle Berry…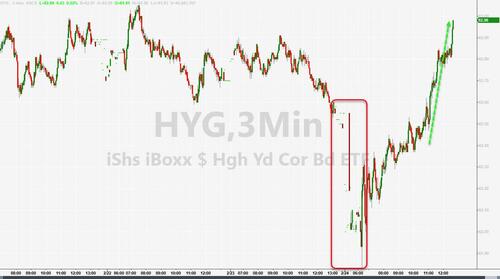 And finally, the world was in "Extreme Fear" this morning…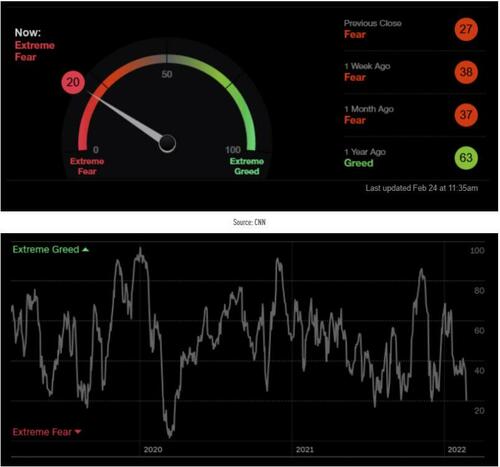 We wonder what state of euphoria or dysphoria it will feel tomorrow.