Crude Oil Didn't Like Thanksgiving Turkey This Year | Investing.com
It appears that the U.S. markets didn't find the Thanksgiving turkey very tasty this year.
S&P 500 Volatility Daily Chart.
CBOE Volatility S&P 500 Index () Futures (daily chart)
With the "indicator of fear" (also known as the VIX or Volatility Index) spiking over 13.5 % in the European session, propelling some precious metals ( and ) and to the roof, while sending the crude and petroleum products to the lower ground, the volatility has just clearly reached a higher level.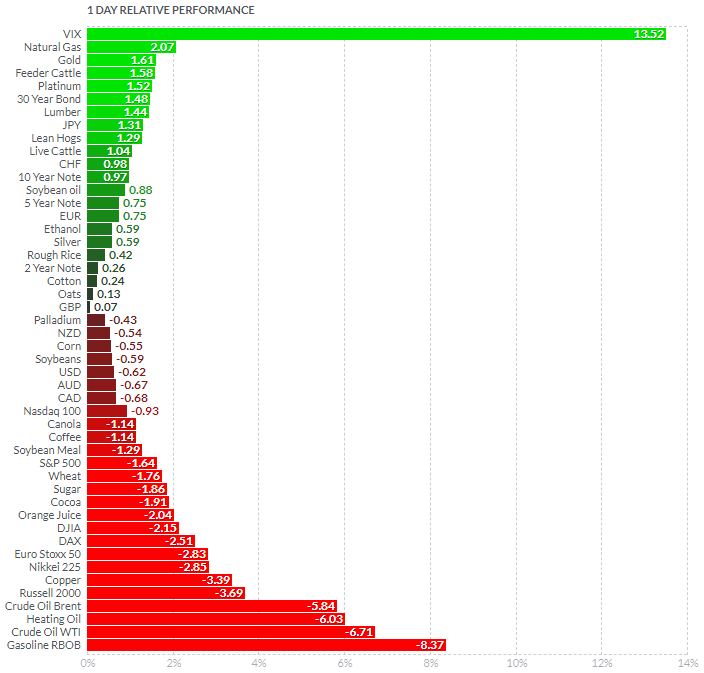 (Source: FINVIZ)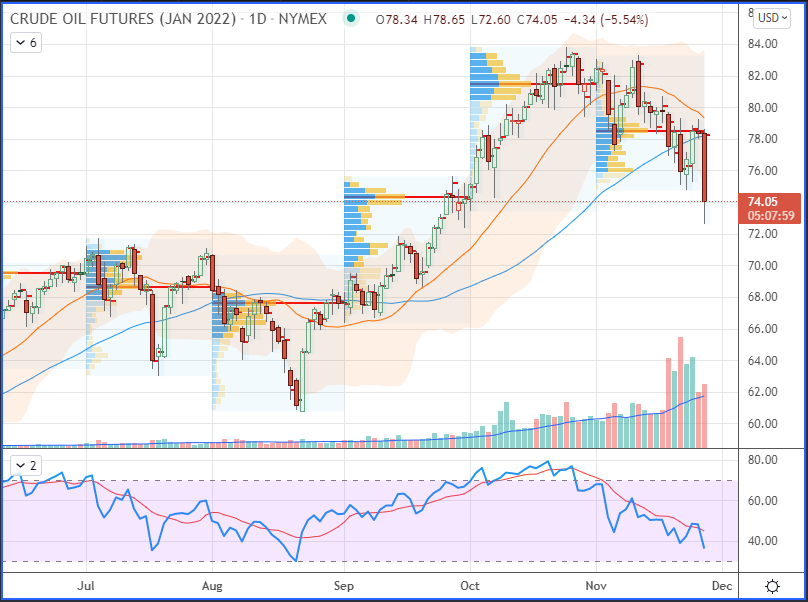 WTI Crude Oil (CLF22) Futures (January contract, daily chart)
The main fears on the oil market come from the possibility of a demand slowdown starting from Q1 2022. Additionally, that timing happens when the United States, along with a larger group of countries (including China, India, Japan, Republic of Korea and the UK) have made the decision to release some of their strategic oil reserves on the market, aiming at artificially increasing the supply, and thus lowering . Well, this may represent one driver of prices indeed, although a more general economic slowdown associated with a non-sustained demand as we are getting into the winter, may be the main concern now.
On the other hand, the winter – expected to be colder in certain regions – is also supporting the gas prices, hence the recent surge on the Henry Hub futures, along with sustained U.S. exports of Liquefied Natural Gas (OTC:) (LNG) that are also supporting prices.
Henry Hub Natural Gas (NGF22) Futures (January contract, daily chart)
In conclusion, we could be entering a new volatile period on the global markets, associated with various fears maintained through headlines by media (COVID variants, restrictions, etc.). For now, I would suggest staying away from the noisy headlines and just relax and enjoy some new pieces of turkey leftovers, or whatever else if you don't eat meat. Ignore the noise and trade what you see (not what you think).