Bond Bears Barf, COIN Carnage Continues As Dollar Dumps, Crypto Jumps
Before we get to the real bloodbath (for bond bears), COIN was a shitshow again (down over $100 from its highs yesterday)…
Will Cathie be buying the dip again?
Big-tech stocks surged, continuing to outperform small caps. Dow and S&P made new record highs…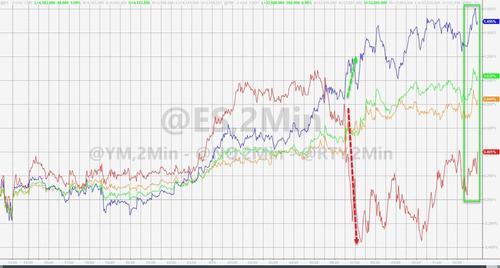 The cash open saw a panic puke in Small Caps while everything else was bid… so bid in fact that the TICK surged to two-week highs (after last night's puke)…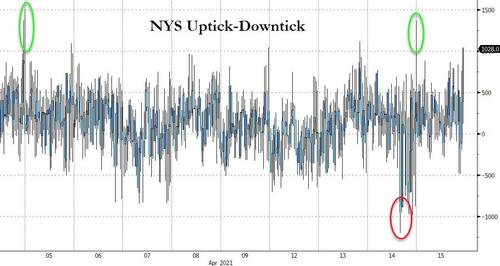 Source: Bloomberg
Banks were mixed on their second day of earnings…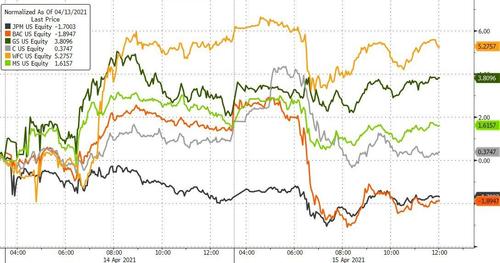 Source: Bloomberg
Value underperformed Growth as the reflation trade unwinds along with bond shorts…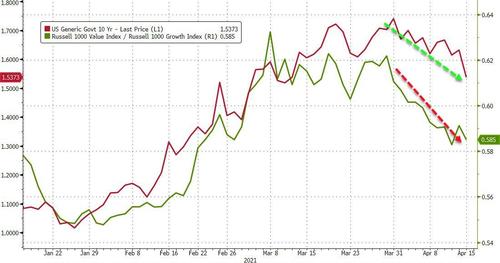 Source: Bloomberg
But today's big story was the bloodbath for bond bears. Long-end yields crashed 10bps or so, the belly down 5bps…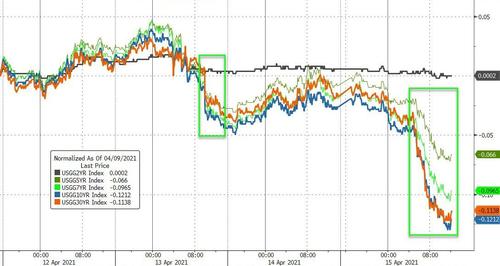 Source: Bloomberg
It appears the global macro funds and CTAs were 'stuffed'…
Today was the biggest yield drop since 2/26/21 and 2nd biggest since 11/12/20 and this was the biggest 3-day drop in 10Y TSY yields since June…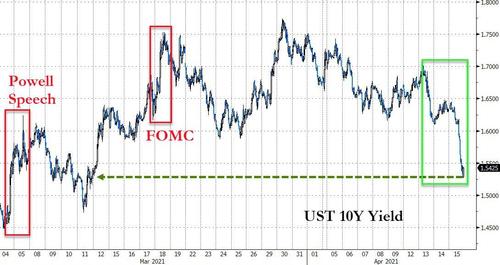 Source: Bloomberg
The NOB Spread seemed to signal something was coming…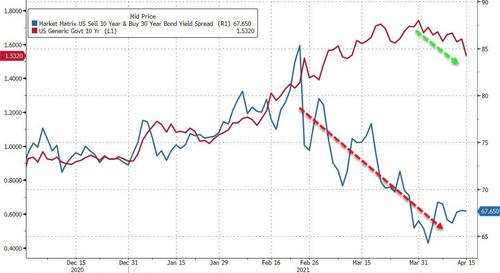 Source: Bloomberg
The dollar also signaled trouble ahead for bond bears as it has tumbled since the start of Q2…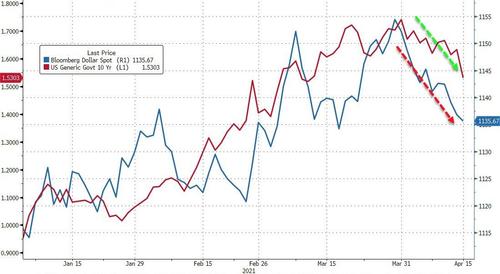 Source: Bloomberg
The question is – with the Dollar at what looks like key support, will it bounce or break?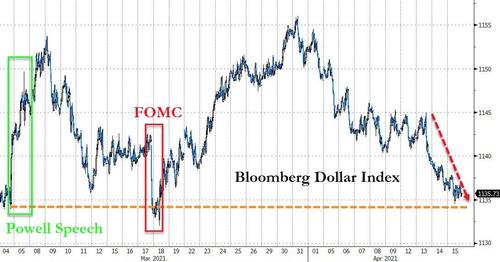 Source: Bloomberg
Cryptos were more mixed. Bitcoin managed modest gains, erasing COIN losses…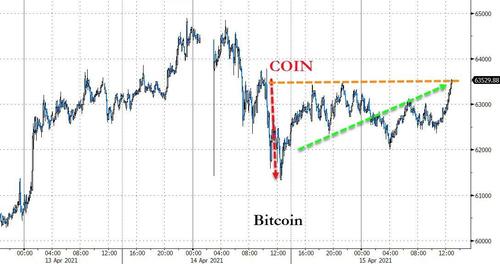 Source: Bloomberg
But Ether was well bid back to new record highs near $2500…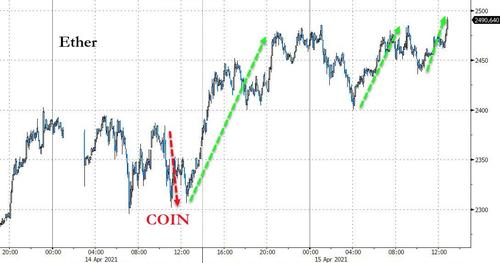 Source: Bloomberg
As ETH continues to outperform BTC…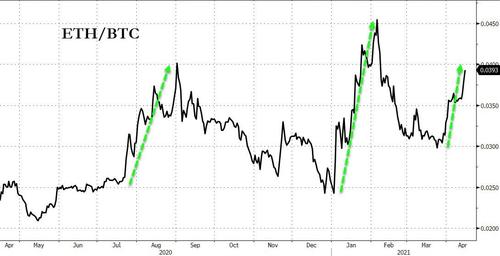 Source: Bloomberg
Gold extended the recent gains, above $1760 and near two-month highs…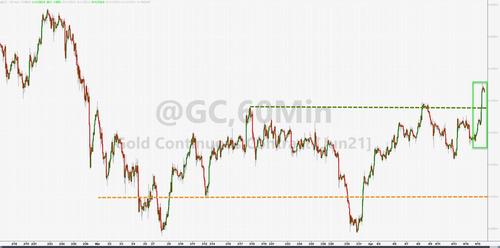 WTI also extended gains, closing back above $63…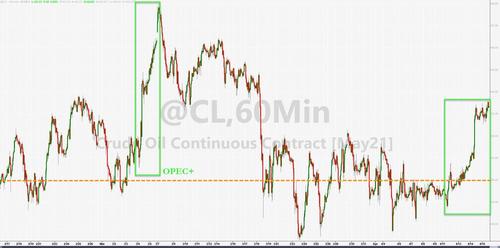 Finally, we note that this is the longest streak of 'extreme' overbought readings for the S&P 500 since January 2018.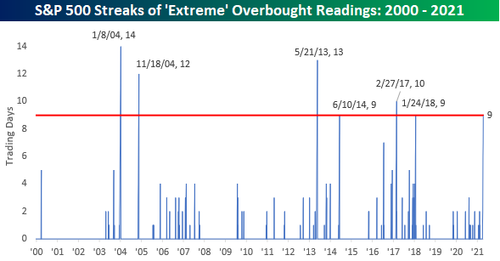 And smaller U.S. companies are weaker relative to larger peers than they have been in more than a quarter century. This conclusion is based on a comparison made by Strategas Research Partners LLC in a Twitter post Tuesday. Strategas cited the percentage of stocks in the Russell 2000 and S&P 500 indexes which exceeded their 50-day moving average, a gauge of price trends.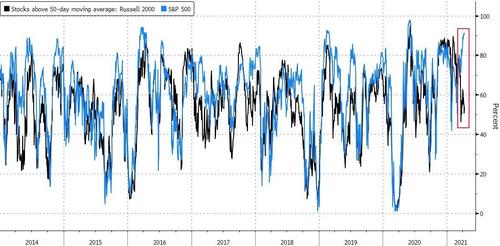 Source: Bloomberg
Just 50.7% of the Russell 2000's components were above the average as of Tuesday's close, according to data compiled by Bloomberg. The index trailed the S&P 500 by 40.2 percentage points, the most since the figures began in 1995.