Dollar Dumps, Bitcoin Jumps, & Stock Short-Interest Slumps
The dollar continued its race to the bottom today after a brief pop on Monday…
Source: Bloomberg
Pushing the world's reserve currency to the brink of critical support against its fiat peers…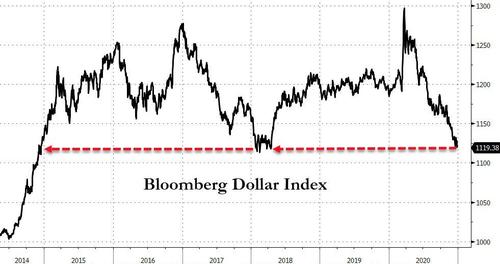 Source: Bloomberg
And Bitcoin and Gold already know it…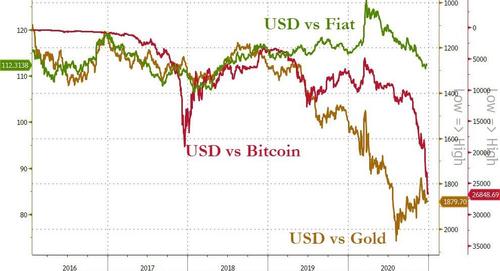 Source: Bloomberg
As does speculative positioning…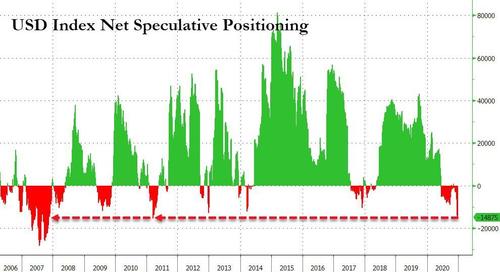 Source: Bloomberg
"You have meddled with the primary forces of nature, Mr Powell, and I won't have it! Is that clear? It is the international system of currency which determines the totality of life on this planet…"
As the dollar puked, Bitcoin soared to new record highs near $29,000…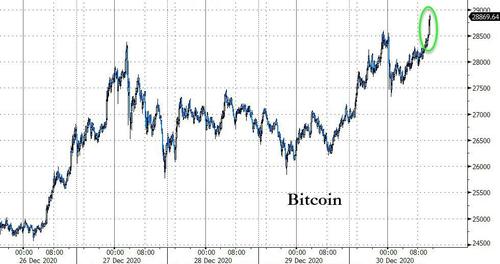 Source: Bloomberg
And Ethereum topped $750…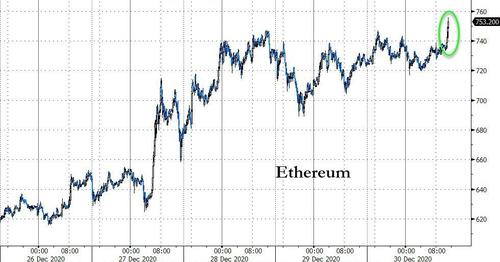 Source: Bloomberg
And TSLA too…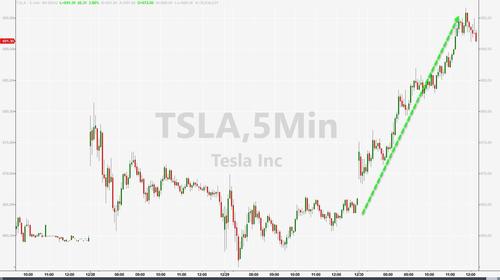 As it seems that FOMO on MOMO was rife today ahead of year-end.
Small Caps screamed higher at the open, Nasdaq was dumped. Things slipped gently lower before a very last minute dump into the close…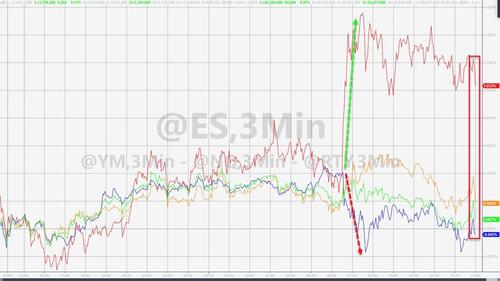 Small Caps/Big-Tech found support after yesterday's plunge…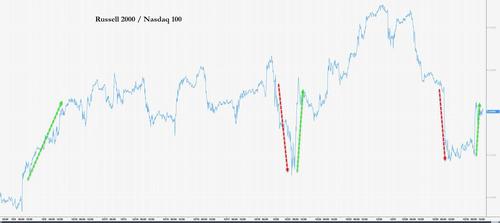 Energy and Materials stocks were best today, Consumer Staples was weakest…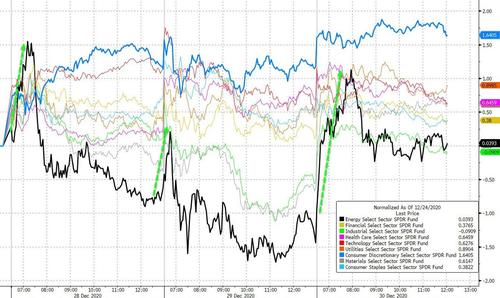 Source: Bloomberg
VIX pushed back above 23 – back into the closing range from quad witch…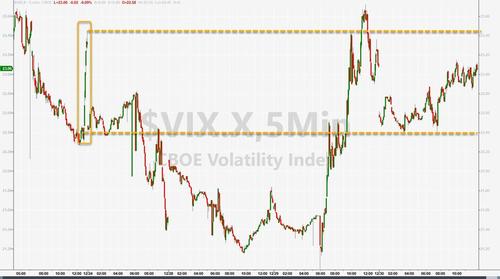 Treasury yields ended the day modestly lower (long-end -1bps). NOTE – once again, bond weakness overnight and bid during US session…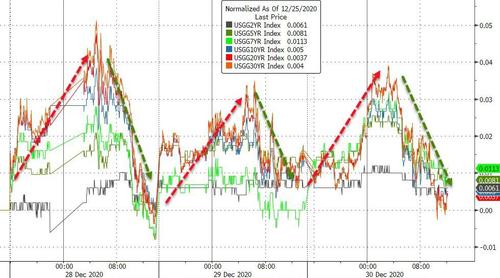 Source: Bloomberg
The whole of December has seen a 3bps range around 93bps for the 10Y as it coils ever more tightly…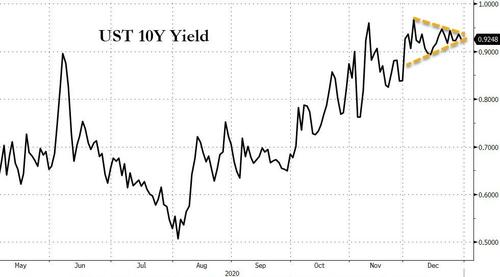 Source: Bloomberg
Are bonds getting ready to reflect the plunge in macro data…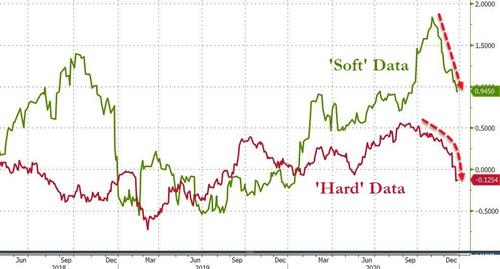 Source: Bloomberg
Oil prices chopped around like a penny stocks today to end the day higher with $48 apparently the line in the sand…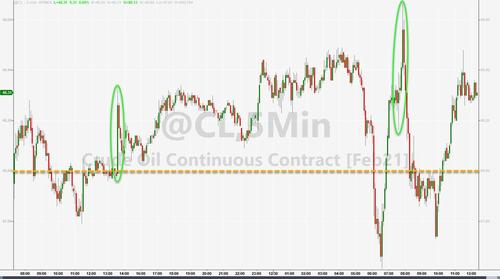 As the dollar dived, gold gained though futures were unable to reach $1900..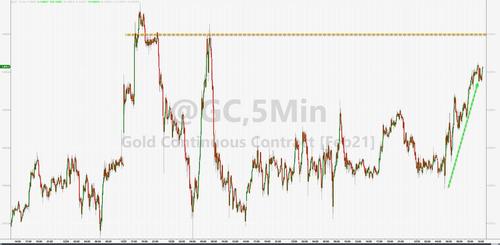 Finally, as the year comes to an end, all that short-squeeze ammo that has sent stocks soaring since March…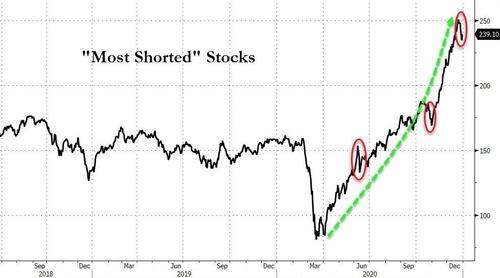 Source: Bloomberg
Is now evaporated as short-interest is back at pre-COVID levels…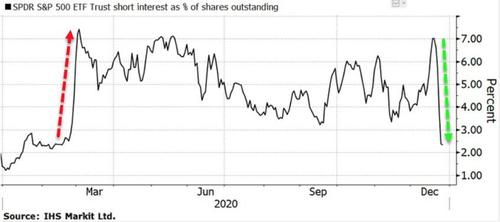 Source: Bloomberg