Unsolved Murders On The Rise In 2020 Due To COVID-Related Challenges
It should come as no surprise to anyone who has been paying attention over the last year that police are solving less murders as a result of new challenges that have been created by Covid-19. 
In fact, homicides rose almost 40% for the country's 10 largest police departments in the first 11 months of 2020, the Wall Street Journal reported this weekend. The report noted that detectives across the country have been "overwhelmed" by the rise in homicides after the rate had been falling since the 1990s.
Covid has made traditional police work, including face to face interviews, difficult to undertake. This comes amid a year where civil unrest has been high and the public's trust of police has sunk. 
For example, in Lori Lightfoot's liberal utopia in Chicago, homicides are 55% higher than last year and the city's clearance rate has fallen 6% to 46%. The increase is primarily being driven by gang violence, the WSJ notes. There has been a "lack of cooperative witnesses", the report notes.
The situation is similar in Philadelphia, where masks have emboldened criminals and "helped them elude police". Benjamin Naish, the city's deputy police commissioner for investigations, said: "If the person has their mask on and their hood up, it's just that much harder to identify who that person is."
Matt Slinkard, the executive assistant chief of police who oversees the homicide unit in Houston, says it is more challenging to bring in witnesses due to social distancing requirements. Houston has seen a rise in murders this year from 256 in 2019 to 380 this year. The city's clearance rate has fallen from 56% to about 45%.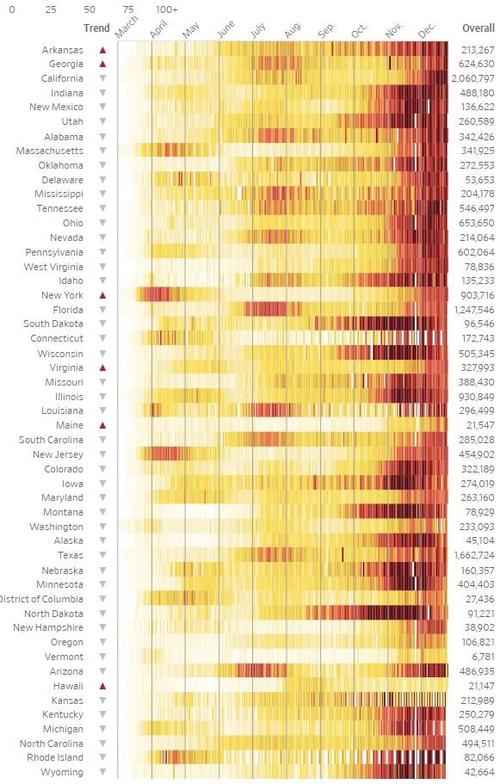 Chuck Wexler, executive director of the Police Executive Research Forum, in Washington, D.C. said that the George Floyd incident has tarnished police-community relations: "Where people might have been more cooperative with police and given them information, that's made more problematic."
In some places, like L.A., murders spiked right after lockdowns ended. This put a disproportionate workload on police departments all at once. 80% of L.A.'s Southeast Division murders this year have occurred since July, the report notes. 
On top of everything else, some communities even released accused criminals from jail to try and stop the spread of Covid (we documented one such case earlier this year). 
Brendan Deenihan, chief of detectives at the Chicago Police Department, concluded: "When you put the civil unrest plus the Covid, I just felt unfortunately 2020 was a perfect storm."